Industry Update: Thermal Paper Pricing & Availability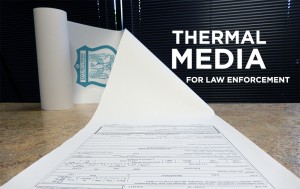 The thermal paper industry has been affected by the closure of a Chinese chemical plant due to environmental impact.
This plant is the largest producer of a chemical dye used in thermal paper coating, and has reduced output and closed mills worldwide. The shutdown is expected to last at least three to six months. As a result, thermal paper availability and pricing has been affected throughout the paper industry.
While doing our best to keep the price increase minimal, we are announcing a $10 per case price increase, starting on December 29th 2017.
We encourage you to immediately evaluate your paper needs. It is safe to assume that thermal paper has a conservative shelf life of approximately one year.
Visit our L-Tron Direct Store for the most current pricing on thermal paper:
PocketJet Thermal Paper:
LTC-TPR36: PocketJet Compatible Continuous Thermal Paper 8.5″ x 100′ Case of 36 Rolls
LTC-TPR36Perf: PocketJet Compatible Perforated Thermal Paper 8.5″ x 100′ Case of 36 Rolls
Free Ground Shipping on thermal paper purchases
Our thermal media is supported by the most recognized thermal printing brands including Brother and Zebra Technologies. We have everything you need to get off the curb and back on patrol faster. We offer an extensive list of thermal paper and media options for Law Enforcement.
Thermal Paper Availability: Styles and Options
Multiple paper styles:
Continuous rolls
Perforated rolls
Fan-folded
Durability Options:
Weather-resistant & weather proof
Tear-resistant & tear-proof
Full-color printing, with multiple widths and lengths available.
---


Questions? Need more information on thermal paper availability? Interested in learning more?
Get in touch with the L-Tron team.
Call 800-830-9523 or Email info@L-Tron.com