In Parts 1 and 2 of my series, we discussed 6 ways that the manufacturing industry can use – and has been using – 2D barcode scanning technology to improve traceability: Print Circuit Board Component Reels, Print Circuit Boards & PCB Arrays, Board Sub-Assemblies, Final Board Assemblies, Finished Product, and  Finished Product Boxing. You can read Part 1 here and Part 2 here.
Here are the final four items of '10 ways to use 2D Barcode Scanning in Manufacturing:'
7. Material Rejects
When it comes to PCBs, PCB sub-assemblies, final assemblies and finished product, final testing is a constant part – and requirement – of the process.
With final testing comes the material rejects, which are a crucial part of the process, since they can be identifiers of a potential larger issue.
With each reject, they are hand-scanned and documented. The product will either be re-worked and put back into the flow process or discarded.
For this process, standard fixed mount 2D barcode scanners are utilized for data capture purposes. Again, the barcode size, quality, orientation and scan distance will dictate what scanner model you utilize.

8. Employee ID Badges 
Employee ID badges have become essential, since all manufacturers want to tie the operator to a specific process. This assists with identification of trends such as quality, throughput and output with every operator.
Although linear barcodes are still the most popular, they only include the Employee ID #.
For that reason, 2D barcodes have become increasingly prevalent, since they enable information such as clearance/approval to be included.
With a quick scan, the operator can be approved/rejected, eliminating the chance for unqualified operators to perform certain tasks.

9. Job Orders
Most job orders now include 2D barcodes, which enable line operators, assembly and test, quality, warehousing and shipping departments to easily identify product.
The main appeal is minimizing the amount of barcodes on each job order sheet or label.
The result is fewer scans, greater output, better accuracy and less impact on scanning hardware.
The name of the game in manufacturing is throughput, quality and margin. 2D barcodes will help with all three of those areas.

10. Asset Tracking
For larger manufacturers with tons of PCs and equipment, it's important to keep track of all equipment for licensing, monitoring, warranty and replacement purposes.
Some of the equipment isn't that large, so having the ability to implement a small 2D barcode that includes the Part #, Serial #, date of implementation, warranty information, description, etc. has become very appealing.

There you have it: 10 ways to use 2D barcodes in manufacturing!
Want to create your own 2D barcodes?
Click here and try our Barcode Generator.

Questions?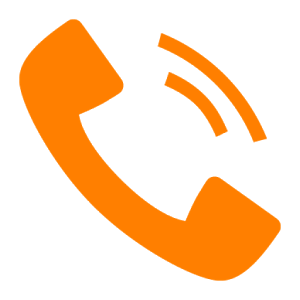 800-830-9523 or  

info@L-Tron.com