In Part 1 of this series, discussion surrounded the first 3 ways that the manufacturing industry can use 2D barcode scanning technology to improve traceability: Print Circuit Board Component Reels, Print Circuit Boards & PCB Arrays, and Board Sub-Assemblies. In case you missed it, you can read more here.
Today, I will share the next three ways to use 2D barcode scanning in manufacturing.
4. Final Board Assemblies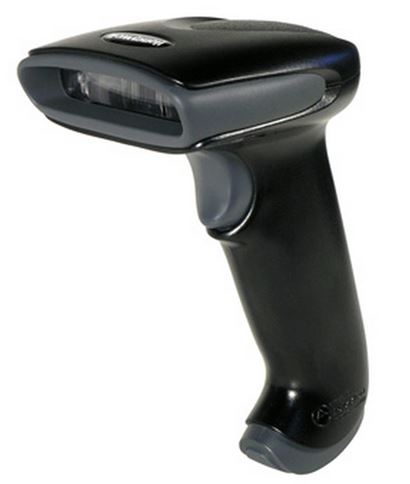 The final board assembly can be labeled with a 2D Data Matrix barcode, which enables the manufacturer to not only include the sub-assembly part number and serial number, but the serial numbers of the PCBs and components utilized, manufacturing line and operator. A time and date stamp are also included for lot traceability purposes.
For most final assemblies, they would hand-scanned, since there are physical assembly, test and quality checks required. The same Honeywell 3310Gs and 1450Gs mentioned in my previous blog work great for data capture. They are cost-effective 2D barcode scanners that possess the quality required to successfully operate in a manufacturing setting.

5. Finished Product
Once the final board assembly has been created for a specific product, they are sent to assembly stations where they are installed, and led into boxes, housings, etc. to operate the product they are intended for.
Once fully assembled and tested, that finished product will have a 2D barcode label applied. Again this barcode speaks for every PCB and component included: the operators that were involved in the manufacturing, assembly, test and quality inspection process, time and date, manufacturing lines and final product housing. It seems redundant to the final board assembly but with the inclusion of the outer housing/casing, it is now an assembled and tested product ready for the open market.
Realistically, any 2D barcode scanner will be able to scan the barcode on the finished product. In some instances, the product includes a DPM barcode, which can make this process tougher. I always suggest that you work with someone that has the application and product knowledge to recommend the best solution.

6. Finished Product Boxing 
Again, this box not only speaks to the product, part # and serial # but also to the entire lot traceability process. With rejects occurring on 1,000,000 piece lots due to one discrepant piece, it has become vital to cover the entire evolution of each product.
Again, 2D barcodes are the trend since they enable you to include all required information in one barcode, while taking up lot less space. I mention space because most companies now specify label application location and size requirements.
I'm not sure most manufacturers would be able to meet them, along with providing essential traceability information, without utilizing a 2D barcode. It would just be too much information for such a small area.
For data capture purposes, you can utilize a myriad of products to accomplish this, depending on the barcode size, quality, orientation and scan distance.
A couple of options are the Honeywell 2D Full Range 1980i corded and 1981i cordless industrial barcode scanners.
Other options include the Intermec Near/Far CK71 and the Zebra Technologies Full Range TC8000.
Has this list gotten your wheels turning? Check back soon to discover the final items to complete 10 ways to use 2D barcoding in manufacturing! 

Questions?
Please feel free to contact me at 800-830-9523, ext. 126 or via email at Jeremy.miller@l-tron.com.