April marks the 1-year anniversary of our prized 4910LR License Reader. This device has done wonders for Law Enforcement Officials over the past year. Why's that? When it comes to the specs, it's unmatched by all scanners – the 4910LR is a game changer. We'll spare you the lengthy data sheet and point out the features that really matter: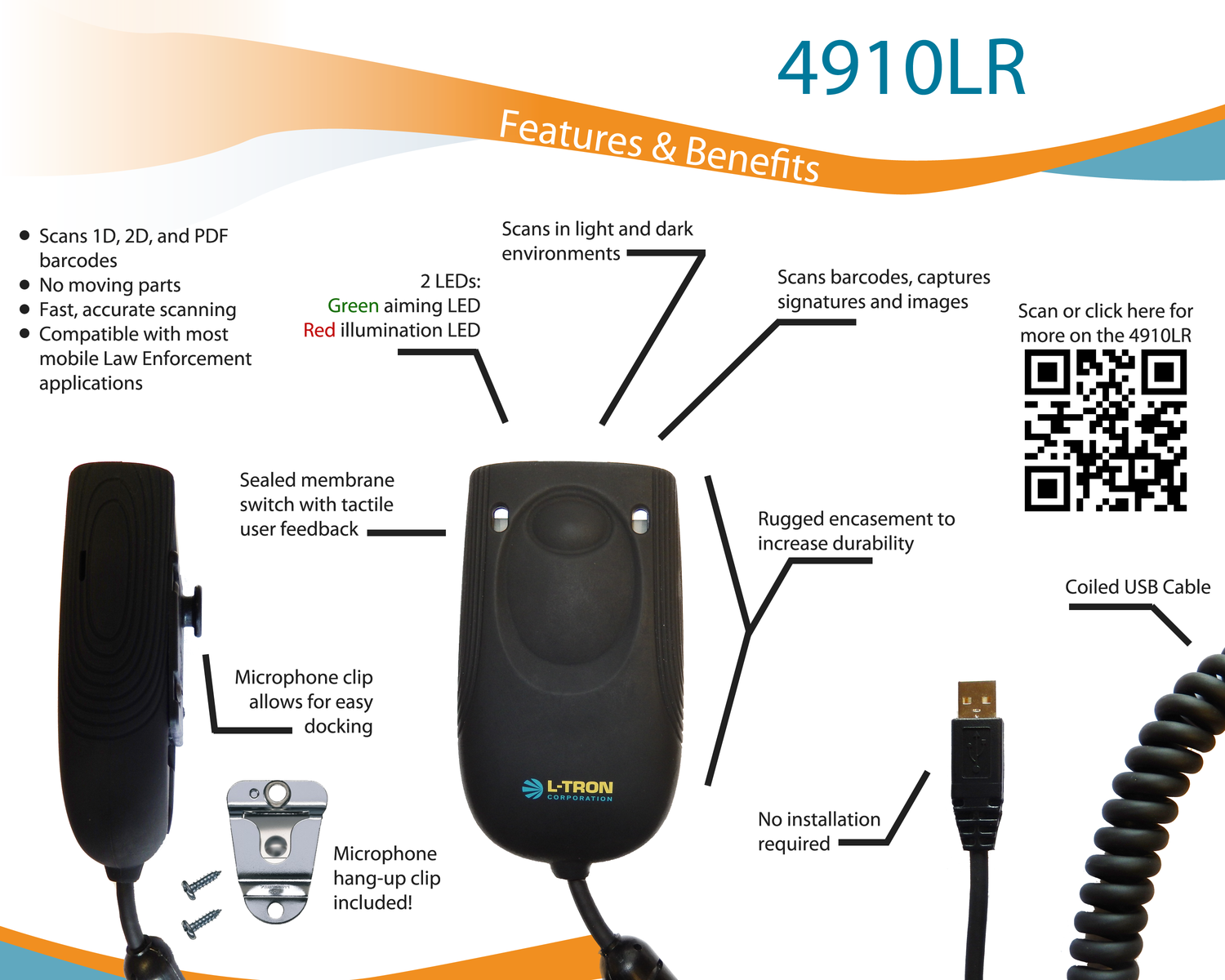 With these features and capabilities, Public Safety Officers are more empowered than ever to complete their day-to-day tasks with a reliable device. And don't worry, all of our 4910LRs come pre-assembled, so all you have to do is take it out of the bag and plug it in.
Looking for a more in-depth look at the 4910LR? Click the image or scan the QR code above. To talk to a 4910LR expert on our team, contact us today at (800) 830-9523 or at info@L-Tron.com.