L-Tron is deeming Thanksgiving, Black Friday, Cyber Monday & Giving Tuesday the
"Week of Giving 2018"

November is officially the month of all things "giving" for Western New York company, L-Tron Corporation. Giving thanks, of course, but also giving through Random Acts of Kindness (RAKs) and supporting local and global giving initiatives. In the beginning of November the Company hosted a customer appreciation & ribbon cutting event at its new office headquarters. The event expressed thanks to customers, business partners, and Law Enforcement officials for their support over the years. The evening also kicked off L-Tron's current giving initiative, the Clean Water Project. Through the Thanksgiving holiday week (week of giving 2018), L-Tron decided to tie Thanksgiving, World Kindness Day, Black Friday (renamed "RAK Friday" at L-Tron), Cyber Monday, and Giving Tuesday to its corporate giving initiatives.
To date, L-Tron has raised over $3,000 for World Concern, an international non-profit organization that provides sustainable clean water sources for the most impoverished communities in the world by digging and repairing wells and constructing rainwater collection systems. The organization educates about the importance of sanitation and installs latrines to protect water sources and prevent the spread of disease. Currently, the countries involved are Chad, Haiti, Kenya, Laos, Myanmar, Somalia, and Sri Lanka.
Company CEO, RAD DeRose and COO, Gayle DeRose first learned about World Concern in 2017, when their son, Rob, traveled to Chad, Africa with a World Concern team.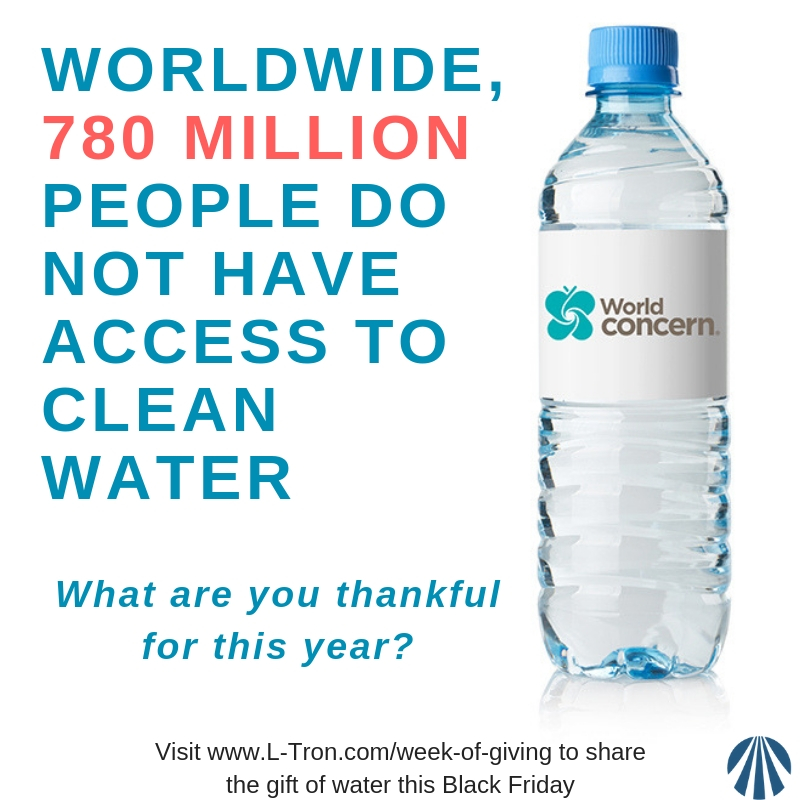 Gayle DeRose says, "Clean water, something we easily take for granted, is not available for 2 billion people in this world, our world. How is that even possible?!" She continues, "The true stories Rob shared captured our hearts. We want to support this cause in any and every way possible."
Instead of pushing Black Friday purchases, L-Tron is encouraging giving from Thanksgiving through Giving Tuesday, to support World Concern's Project Clean Water. On Black Friday & Cyber Monday, 100% of all Magnetic Mount purchases,valued at $29.95, will be donated back to World Concern. L-Tron is also encouraging users to share their Random Acts of Kindness on #RAKFriday. Not interested in the promotion, but want to give anyway? Donations can be made at  https://www.l-tron.com/week-of-giving
L-Tron would like to thank their business partner, Honeywell Solutions, as well as the other businesses and individuals that have generously contributed to this campaign so far. Check L-Tron's website, blog and social media pages to see how Random Acts of Kindness are taking over the Company and to learn more about how L-Tron's partnership with World Concern began!

Questions? Interested in learning more World Concern & the L-Tron week of giving 2018?
Get in touch with the L-Tron team.
Call 800-830-9523 or Email info@L-Tron.com