L-Tron open house marks World Kindness Day early with $3,000 fundraiser
VICTOR, NY – L-Tron Corporation marked World Kindness Day (today) a little early. Last week early.
The Ontario County company hosted an open house at its new Lehigh Crossing location last Thursday and saw an opportunity for team members and guests to support L-Tron's newest giving initiative– World Concern's Project Clean Water.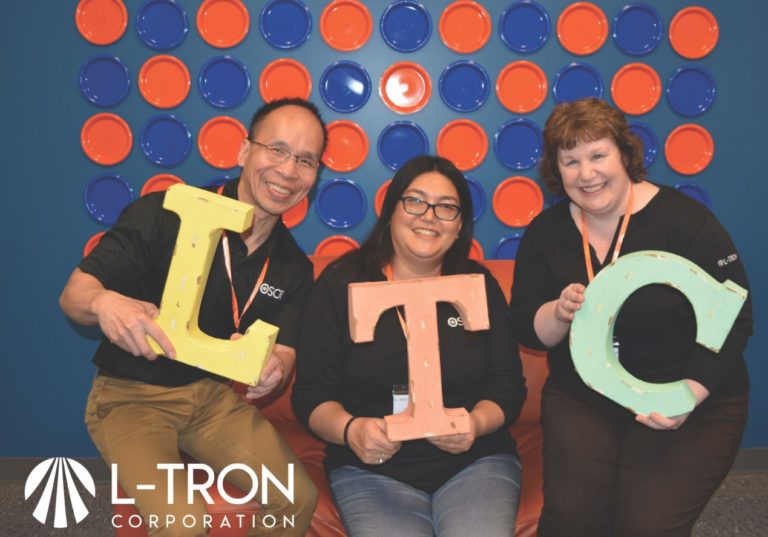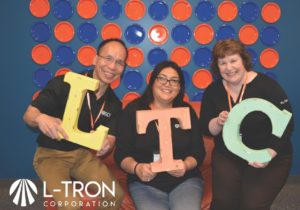 Attendees at the open house donated directly to the international charity and bought chances in a 50-50 drawing at the end of the event raising over $3,000. Leading the corporate giving example was L-Tron partner Honeywell Corporation with a significant contribution, according to L-Tron COO Gayle DeRose.
Whether random or planned, corporate or individual, acts of kindness aren't lost on DeRose, whose son, Rob, traveled to Africa last year to help World Concern bring water to struggling communities there.
"Our corporate mission is a daily practice of acts of kindness that can spread outside the four walls." DeRose said. "The simplest gesture can make a huge difference.  World Concern's clean water project is a prime example. Clean water – something we easily take for granted is not available for 2 billion people in this world, our world.  How is that even possible?! For our guests to donate towards something that is seemingly simple speaks volumes."
World Concern provides safe drinking water in impoverished communities by digging and repairing wells and constructing rainwater collection systems.  Additionally, the charity installs latrines to protect water sources and provides hygiene training to prevent spread of disease.  World Concern currently has water and sanitation efforts in Kenya, Somalia, Chad, Myanmar, Sri Lank, Laos, and Haiti.
DeRose's son Rob, a Webster elementary school assistant principal, kicked off the dignitary speeches at last Thursday's open house, and shared his experience in Africa, underscoring the importance of world kindness.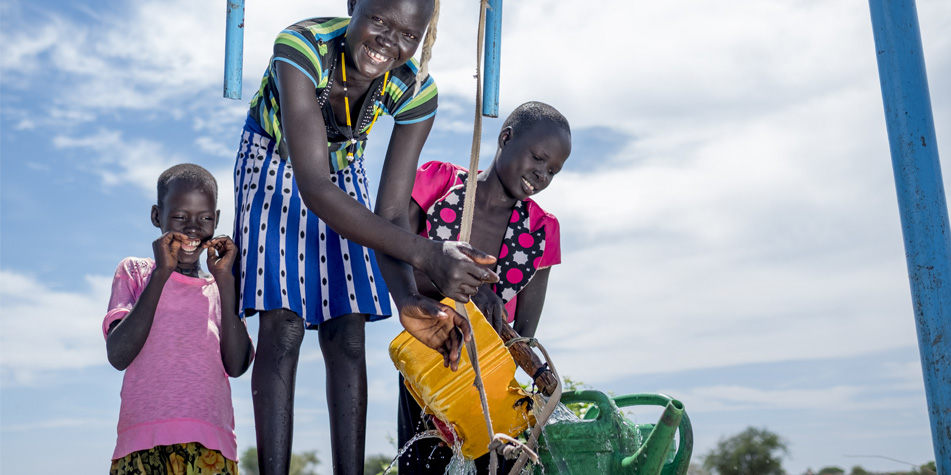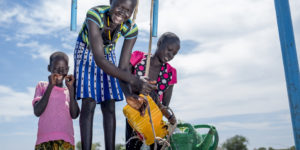 "Honestly, I didn't want him to go," Gayle DeRose admitted. "But what he brought back in his heart spreads on this side of the world and impacts children both here and abroad."
Following Rob's passionate appeal Thursday were congratulatory remarks from Victor Town Supervisor Jack Marren, and Rochester Chamber of Commerce President Robert Duffy, who helped cut the ribbon on the new L-Tron facility. Capping the event, Gayle DeRose drew the winning ticket for the World Concern 50-50 contest.  The winners were Bobbie and Matt Goheen of the Synthesis Management Group. They kindly donated their winnings back to World Concern.
Interested in supporting the cause? Click here to make a donation to World Concern and to give the gift of clean water.

Questions? Interested in learning more World Concern & L-Tron's culture of giving?
Get in touch with the L-Tron team.
Call 800-830-9523 or Email info@L-Tron.com