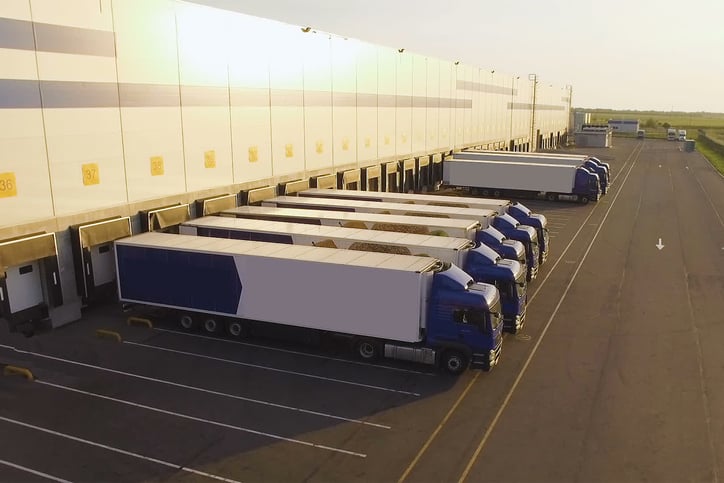 Warehouse Challenges, Part VI: How to Optimize your Warehouse Shipping times
It wasn't that long ago when we had to order products weeks ahead of time. Many of us remember browsing through catalogs, circling items of interest and filling out order forms. We wouldn't see the actual goods until weeks later when they finally arrived on our front steps. Today, order fulfillment time has been reduced to days – and in some cases, hours.
Modern day warehouse technology has enabled retailers to step up their game, but it's okay if your warehouse isn't quite there yet. Here are six steps you can take to achieve efficient operations with optimal warehouse shipping times.
1. Outfit your workers with current mobile technology
Empowering employees with the fastest, most updated technology hardware and software is the first step to an efficient warehouse. No more pen/paper or laptop spreadsheets when handheld tablets can do it all, and then some. The availability of real-time WMS (Warehouse Management System) information enables workers and management to make informed, immediate data-based decisions. An Android Operating System is by far the best choice for warehousing operations because Android OS offers security, compatibility and added features that greatly surpass other operating systems.
How can your warehouse easily transition to Android OS? Watch the video below:
How can your Warehouse easily transition to Android OS?
2. Improve communication and management among staff
Collaboration is key, and well-connected devices contribute to unified team communications for enhanced productivity. Working from anywhere with a connected device means on-the-job efficiency is maximized both on and off the warehouse floor.
A strong start from the moment goods arrive sets employees up for success. Real-time WMS access and mobile devices expedite order put-away and ensure accuracy. Digital signatures are used to verify inventory whereabouts.
4. Incorporate advanced inventory and storage capabilities
Stop manually counting and hunting for inventory by letting technology do the tracking. Know exactly how much inventory you have and exactly where it is on the spot. Using this real-time data will improve your ordering processes, as well.
5. Streamline your process for order-picking
Cut time from the picking process by using fewer devices to handle more orders. Vehicle-mounted devices add visibility and accuracy by navigating to the correct bin location every time.
6. Advance overall warehouse shipping performance
Hands-free devices enable employees to pack, stage and load cargo for shipping quickly, safely and efficiently. Accurate order fulfillment leads to a reduction in the number of returns, while real-time analytics reduce transportation costs.