The L-Tron Team celebrated Valentine's Day & Ken's Birthday last week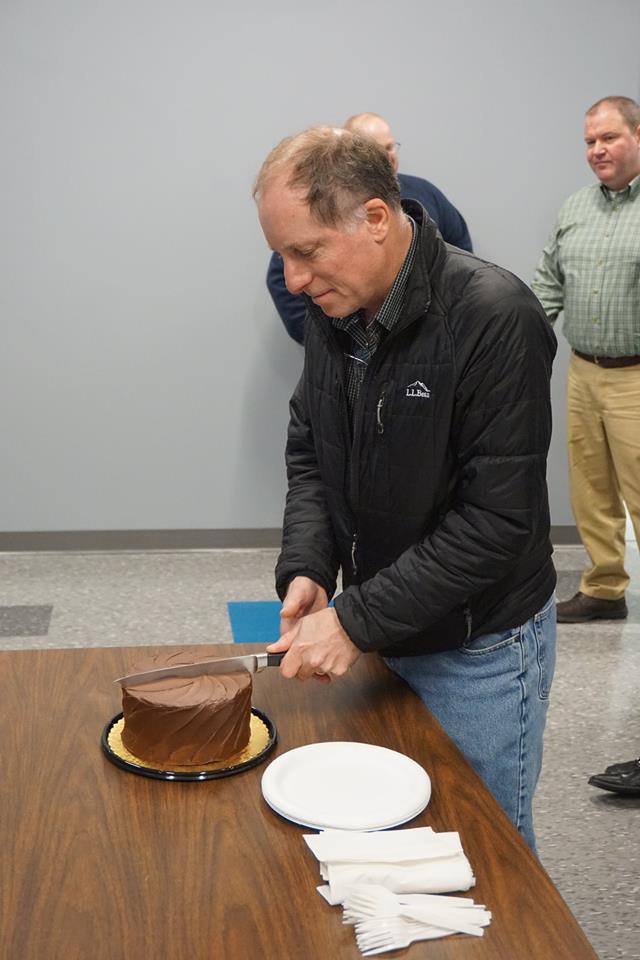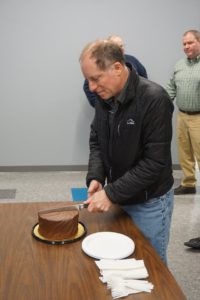 In office celebrations
In typical L-Tron style, the team pitched in to bring in lots of sweet treats. Alex baked cookies, Julianne brought in munchkins and candy hearts were all over the office.
Although Valentine's Day & Ken's Birthday are close together, Ken's birthday was Tuesday and Valentine's day fell on a Wednesday this year. While some members of our office were traveling for both occasions (we didn't save them any cake), we still had a great time celebrating. We ended up eating candy hearts and chocolate all week – further contributing to the L-Tron 20.
More about Ken:
Ken is a part of L-Tron's engineering team. He is the Director of Engineering and the genius behind the OSCR360 sensor tube. Ken is a problem solver by nature and appreciates good food and good conversation. He loves to spend time with his wife Ann and his two daughters. He also loves boating and recently acquired his pilot's license.
Favorite food: Chocolate
Favorite desert: Chocolate
Favorite snack: Chocolate
Favorite restaurant: Ember (in Livonia, NY)
Favorite beverage: A good glass of wine
Hobbies include: wine, beer, hunting, fishing, flying, camping, canoeing, metalworking, cooking
As we move into Engineer's Week, stay tuned to learn more about Ken and the other members of the L-Tron Engineering team.
The history of Valentine's day
Valentine's day is celebrated once a year on February 14th. The holiday has evolved into a commercialized celebration of romance and love. Although historians aren't sure as to the exact origins of Valentine's Day, many believe it started as "Lupercalia" – a sacrificing of goats and dogs every February. Later, the Catholic Church created a new holiday that overlapped with the old pagan ritual – honoring two Christian martyrs. The martyrs, Valentine of Rome and Valentine of Terni, were both executed on February 14th. Valentine of Rome cured a young child of blindness, and Valentine of Terni healed the son of a potential religious convert. Gradually, the day became associated with romantic love, especially during the Middle Ages (lifehacker.com/the-real-history-of-valentines-day).

Questions? Interested in learning more?
Get in touch with the L-Tron team.
Call 800-830-9523 or Email info@L-Tron.com