Date: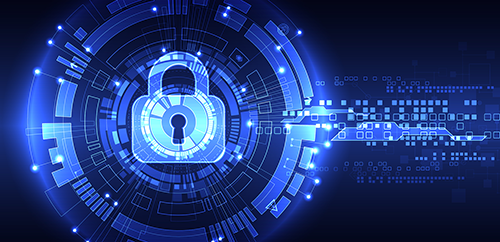 The Internet of Things (IoT) has exploded, with more embedded devices being adding every month. From fitness bands and smart appliances to remote patient monitoring devices and industrial equipment, the technology has not just captured the fascination of consumers and businesses, but hackers as well.
IoT presents a new set of security risks that both IT professionals and device manufacturers need to address.
Here are 4 Types of Cyber attacks you should be aware of:
1. Physical cyber-attacks
These attacks result from breaches to the IoT device's sensors. Click to read more about vulnerabilities of IoT embedded devices.
It's estimated that approximately 70% of all cyber-attacks are initiated from the inside, whether purposeful or the result of human error.
With an IoT physical cyber-attack, the hacker most often accesses the system through close proximity, like inserting a USB drive.
Tampering can enable the intruder to take over the controls, extract data, and/or infuse the system with malicious code (similar to malware) that opens a door to the system without being noticed.
Hackers can also strike with a distributed denial of service (DDoS) that basically shuts down the system. Another physical cyber-attack hits the batteries in the devices and the system. While you think you have them set to sleep mode, the power is actually draining from the batteries.
2. Network cyber-attacks
These don't require physical access to create a major disruption—like DDoS—in your network. These attackers infiltrate your network devices to see what's flowing. They can insert themselves between you and your devices (known as "Man in the Middle" or "MitM"), creating fake identities, stealing information, and redirecting packets to their desired location, away from your network (also referred to as a "sinkhole" attack).
3. Software attacks
The third area that poses an IoT security risk is your software. Software attacks occur when malware is installed into your network's program. This malicious software sends a virus, corrupts or steals data, and can both interrupt and spy on the activities. A software attack can launch a DDoS, too.
4. Encryption attacks
Finally, encryption attacks strike at the heart of your algorithmic system. Hackers analyze and deduce your encryption keys, to figure out how you create those algorithms. Once the encryption keys are unlocked, cyber-assailants can install their own algorithms and take control of your system.
Consequently, it is essential that IoT users maintain an awareness of these cyber risks and put preventative measures in place.  Learn how to put a risk management plan in place here.
Questions?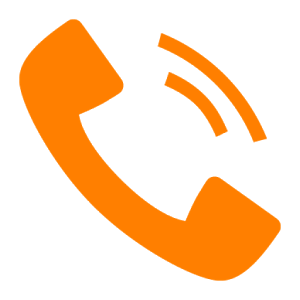 Call 800-830-9523 or

Email info@L-Tron.com
About the Author: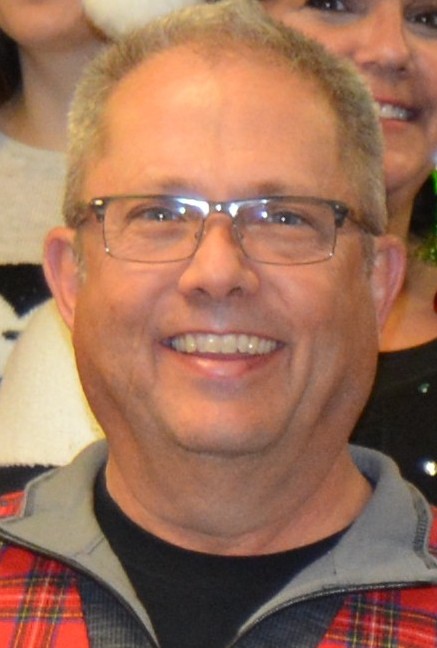 RAD DeRose is the President & CEO of L-Tron Corporation. He has over 30 years experience in industrial automation and data collection technology solutions and brings a deep industry knowledge-base on the challenges faced in the commercial and public safety sectors. RAD can be reached at (800) 830-9523 x114; rad.derose@L-Tron.com. 
Date: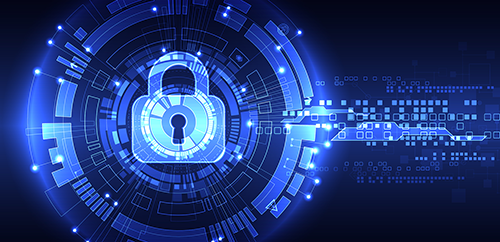 Welcome back to the second installment in our series on IoT security risks. In part 1, we discussed the security vulnerabilities associated with embedded devices that are connected to the Internet of Things (IoT).
Today, we will explore the cyber risks that your organization may face and address some proactive steps that you can put into place.
With the expansion of technology into the Internet of Things, mobile access to your network, and an ever-growing list of users, devices, and apps sharing your enterprise network, your cyber risks will continue to increase.
Cyber-attacks can hit you in the form of a virus or worm injected into your enterprise or IoT network.
You can experience a data breach that compromises:
sensitive information, like patient records
intellectual property
and customer data.
You can suffer the pain of insider attacks, either from sabotage or human error.
Do you have a cyber risk management plan to prevent or mitigate cyber attacks?
Hackers invest all of their time in finding ways to get the information and results they want. You need to be equally as vigilant in blocking them.
Cyber risk management addresses every area that could be vulnerable to an attack. The plan focuses on identifying those risks, preventing the attack, and reacting efficiently and effectively when a hit happens.
Step One: Prioritize your risk areas.
Start preparing your cyber risk management plan by uncovering your risk areas. Examine your network—what you store, where you keep it (e.g., cloud, data center), who accesses it (employees, supply chain), and how (mobile, authentication). Where would you be hit hardest as the result of a cyber attack? What would be the cost of having your data compromised—e.g., malware, breach, or distributed denial of service (DDoS). We've learned from experience that a breach of customer data can cause long-term effects, resulting from the negative impact on your brand and the cost of losing customers.
Step Two: Evaluate your technology.
Mobile technology, the Internet of Things, BYOD, and the cloud each present their own sets of risks. Aging devices and outdated software and operating systems pose a security risk because the support in terms of security patches may no longer be offered. Assess the technology and the security protocols in place so you can determine where you need to make changes to minimize cyber risk.
Step Three: Assess your processes.
You should have "acceptable use" policies for anyone accessing your network, in any way. These policies clearly dictate the guidelines for using any enterprise technology—devices and apps—and what is permitted on your network. Your password policy should be included. Data back-up and recovery processes should be reviewed and adjusted as well.
How are third parties allowed to enter your network? How do you enable guests, customers, and vendors, while also restricting their access? The answers to these questions might uncover more concerns that should be addressed in your cyber risk management plan.
Step Four: Build on what you've learned.
Now that you have a detailed assessment of your current cyber risk situation (threats and vulnerabilities), build a plan that answers the question, "What if…?" Create a strategy that will close the gaps you've uncovered and provide direction on preventing and managing a cyber-attack. How will you handle the critical communication? Who will be in charge of securing the network? Define the people involved in cyber risk management and their roles. Provide the process for incident reporting, securing the physical as well as virtual property.
Once you have your cyber risk management in place, educate your employees as to their role in reducing risk.
Train them in the steps to avoid security breaches, such as password management, file sharing, and downloading.
Teach them to be aware of and to report suspicious activity.
Emergency preparedness is critical to minimizing risk to cyber-attacks as well as the outcome of those incidents.
Questions?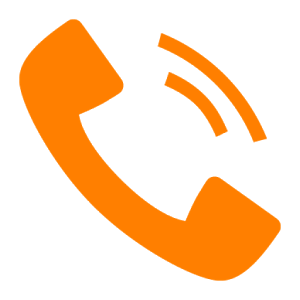 Call 800-830-9523 or

Email info@L-Tron.com
About the Author: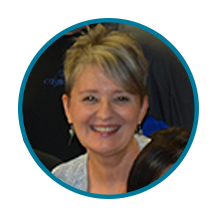 Gayle DeRose is proud to be the COO and Marketing Director for L-Tron. Her passions are serving customers, all things creative and her family. She has been with the company for over 20 years, continuously developing her expertise in operations & marketing, as well as the strategy, implementation and ongoing training required to deliver the exceptional service standard L-Tron models today. Want to get in touch with her? Call 800-830-9523 x118 or email Gayle.DeRose@L-Tron.com.
Date:
Meet Our Peeps: Julianne
(a 3 minute read)
Today's blog is going to be a little bit different than my normal blogs because I won't be talking technology. Instead, I wanted to start a fun new series that I plan to continue over the coming months, and this series will be all about the people behind the scenes here at L-Tron!
Let's get started. This is Julianne. Many of you have already met her at one of the nation-wide conferences L-Tron has attended, while others of you have already "met" her over the phone. If you're a member of the Law Enforcement and have had any contact with L-Tron over the past months, chances are you've talked to Julianne!
Let's get to know Julianne a little better. Here's a fun interview I did with her a couple weeks ago!
Q: What does a typical day look like for you?
I guess an "average" day might include making some sales/nurture calls, creating an ecampaign, completing a quality check, writing a news & event and mulling over some of our web analytics, but one thing I love about L-Tron is that no day is exactly the same. We are an "agile" company (and we say that a lot).
 This month alone there have been days when I am at a conference, days spent hiking through Mendon Ponds park with OSCR, and days where I am hearing closing arguments in court. This past Monday, I spend the morning in the 13WHAM television studio and the afternoon calling police departments to chat about Light Grenade. I'm never bored and I love the people I get to work with.
 Q: What is your favorite part of your job? Why?
I love going to conferences. It's fun to travel, but my favorite part is getting to connect one-on-one with our customers. Conferences allow me to meet customers face to face, to get to know them and to hear about their jobs and how they use our products first hand. I am all about connecting with people and I think that's one of my greatest strengths.
 I have also enjoyed how much L-Tron gives back to the Rochester community. I am so happy that I have a job where I can contribute to planning events that help our police officers and those in the community. Assisting with the Cuddle Bear Drive was so rewarding for me. 
Q: What are your quirks?
I have so many! I can be very sarcastic and have a dry sense of humor. I'm always snacking but try to make up for it by running or working out on my lunches. I brought in some "bum wine" for our Christmas party – it's still sitting in the kitchen. I have a laid back & go with the flow attitude that makes it easy for me to take a joke. Generally I think I'm the kind of quirky/weird that fits in well at L-Tron.
Q: What do you like to do in your spare time?
Horseback riding, running, yoga, and exploring Rochester. I also enjoy long walks with my dog, Clark. In the summer, we sometimes grab porch drinks at ROC brewing.
Q: Do you have any funny stories from the conferences you've attended?
Charlie broke his glasses on the flight into St. Louis, so his glasses were sitting askew half of the first day at the LEIM/IACP Conference. That was amusing!
 I feel like I always meet the most interesting people! At ESLETS, one of the officers invited me to take a look at his patrol car to get some videos of him using the 4910LR (which was cool). He also showed me some kind of drunk driving simulator. It was very cool to get an inside look!
If you enjoyed getting to know Julianne a little better, I hope you'll be back soon to learn more about the rest of the L-Tron team!
Do you have a question for Juli? Ask her on Twitter @LTronCorp!
About the Author: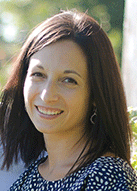 Carmella Giancursio is L-Tron's Public Relations Specialist & Content Editor. When she's not working, spending time with her husband, or taking care of her 3 young kids, she can be found in the kitchen, channeling her Italian heritage!  Email info@L-Tron.com with questions, or call us at (800) 830-9523.