OSCR360 is a multi-use tool assisting Law Enforcement, fire, emergency management, environmental safety and more.
OSCR has been busy traveling the country. OSCR has been to 500+ agencies nationwide with no signs of slowing down.
Click the image to view a list of agencies who have seen OSCR: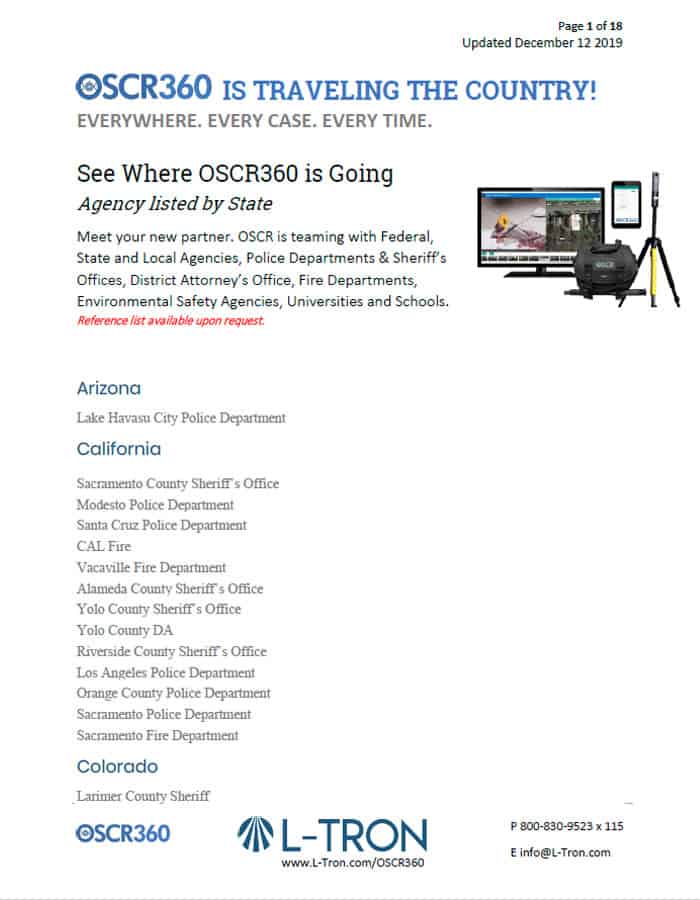 Questions? Interested in seeing OSCR for yourself?
Call Julianne 800-830-9523 x115
Email info@L-Tron.com