In this infographic, you will discover the differences between our continuous and perforated thermal media for Law Enforcement. This thermal printer paper is ideal for the Brother PocketJet series of mobile printers. Learn more about in-car printers or thermal printer paper by visiting our patrol vehicle equipment page here.
What do you need to know about thermal media for Law Enforcement?
In this infographic, compare continuous vs. perforated printer paper on the following:
Price
Printer compatibility
Paper weight
Paper durability
To purchase a case of thermal paper, visit the L-Tron Direct webstore.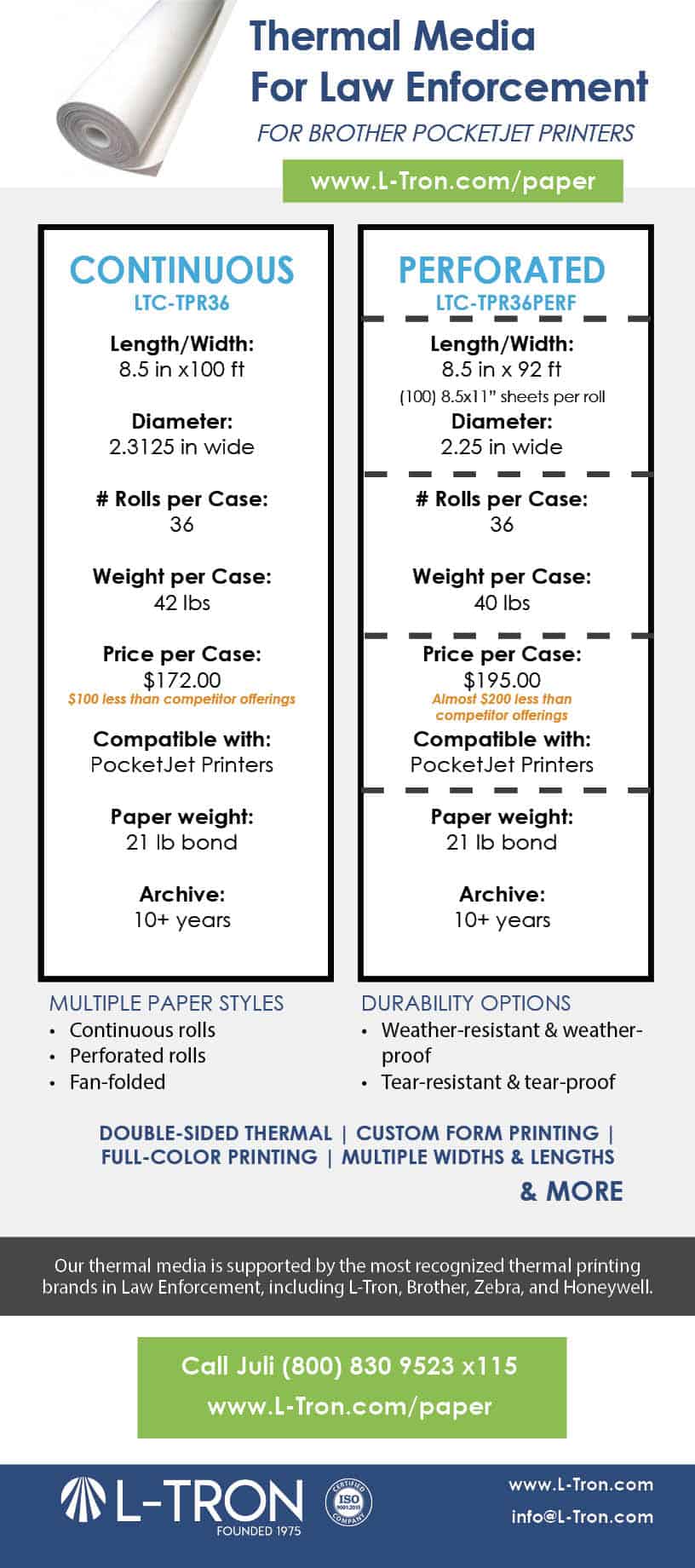 To learn more about Brother PocketJet 7 Printers:
Click to view the Infographic: 5 New Features of the Brother PocketJet 7.