In this infographic you will learn 10 top STEM (Science, Technology, Engineering, Math) gift ideas for kids!
These toys not only get children away from screens (TVs, phones and tablets) but help to encourage imagination and innovation.
Here are 5 timeless classics and 5 of the latest and greatest toy ideas: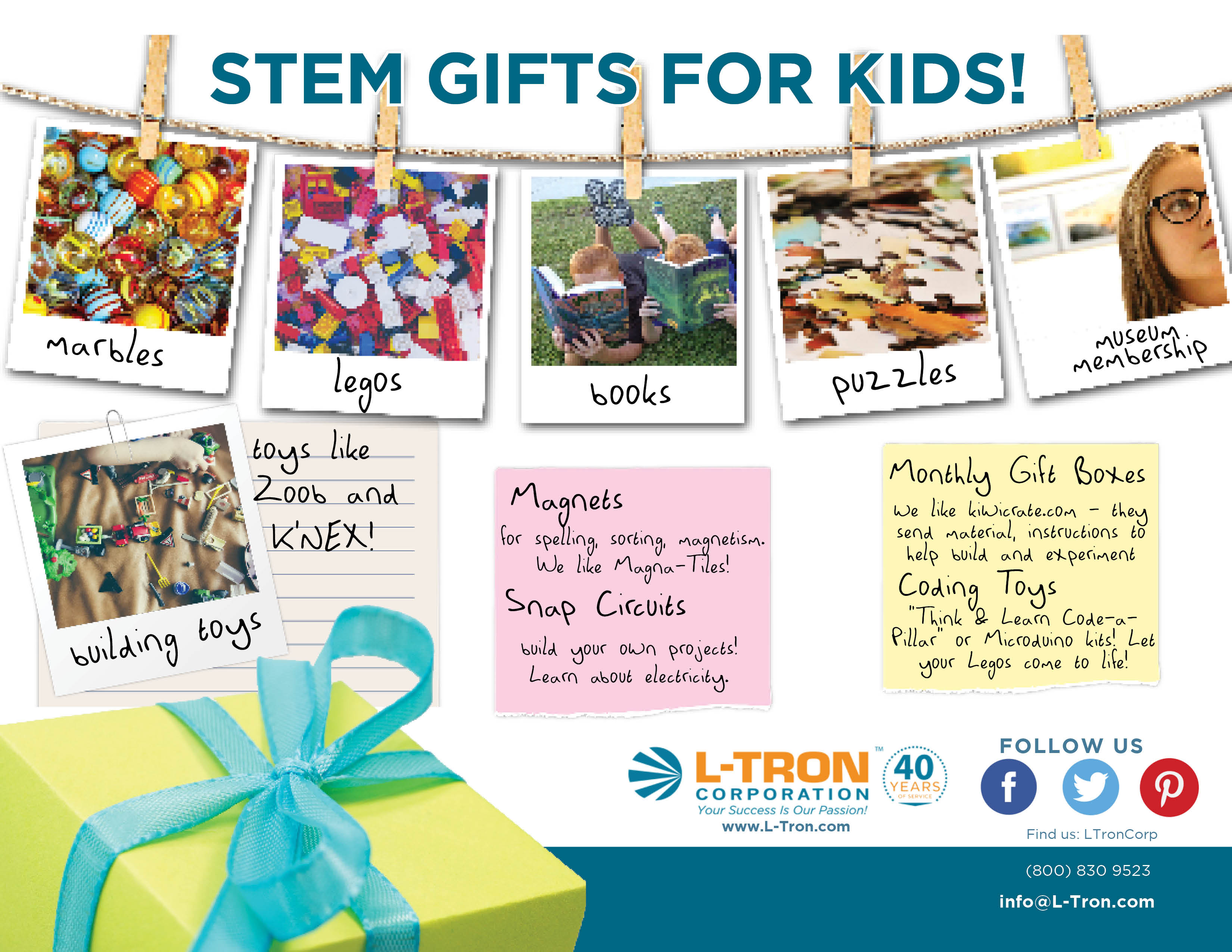 Click to view a printer friendly version.
To learn more about these 10 STEM toy ideas for kids, read our blog titled: Best 2016 STEM Gifts for Kids: The Two I's