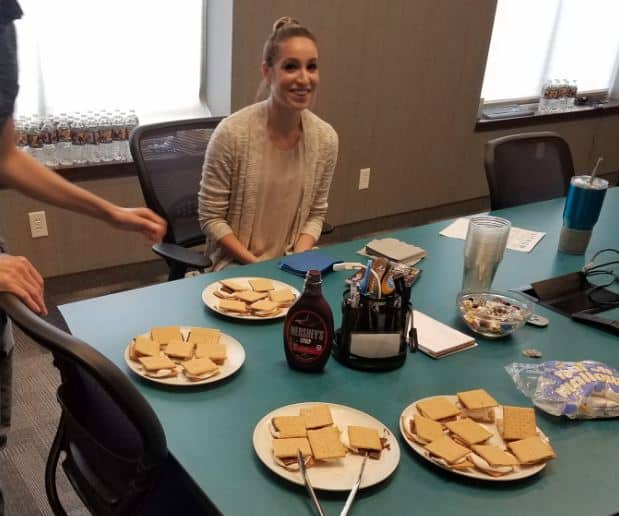 L-Tron is wrapping up a busy week full of celebrations including: new hires, birthdays, toasted marshmallow day, and team-building (oh-my)!
On Monday we welcomed a new team member, Dave to the office. We decorated his desk with a welcome banner, introduced him to the team, and celebrated his first day with breakfast. Dave spent the week training and will be joining the Sales Team to follow up with customers after their OSCR360 demos.
Since Dave is new to the office and just getting to know the rest of the team, we decided it was the perfect time for a team-building activity. The entire office was given an L-Tron Bingo board full of fun-facts about one another. The goal was to fill the board with signatures by finding out which fun-fact belonged to which team member. The office had the whole week to figure out whose fun-fact was whose, and some team members got very competitive with their Bingo boards.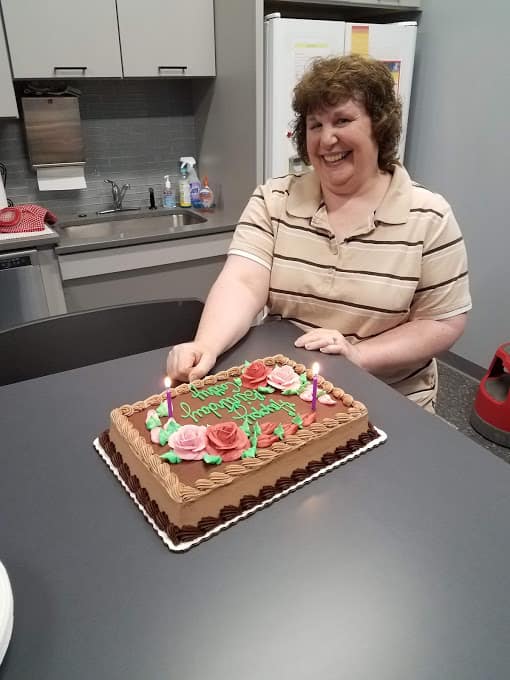 Tuesday was Cathy's birthday. The office signed a card for Cathy and celebrated with chocolate cake (her favorite!) in the kitchen. The cake was specially made from Jackson's bakery in Greece, NY. We had a great time celebrating our employee of the month's special day!
Friday was Toasted Marshmallow Day.
Friday wrapped up the week, in addition to our team building activity, it was Toasted Marshmallow Day! This National Day falls on August 30th and is dedicated to the fluffy treat that makes up 1/3 of a S'more. The office toasted some marshmallows and enjoyed these sweet treats with a glass of milk. After sharing a toast with their toasted marshmallows, the team compared Bingo boards and each team members' fun-fact was revealed. It was great to share treats and some laughs before heading into the long-weekend.
Check out our Bingo boards & learn some fun facts about the L-Tron team: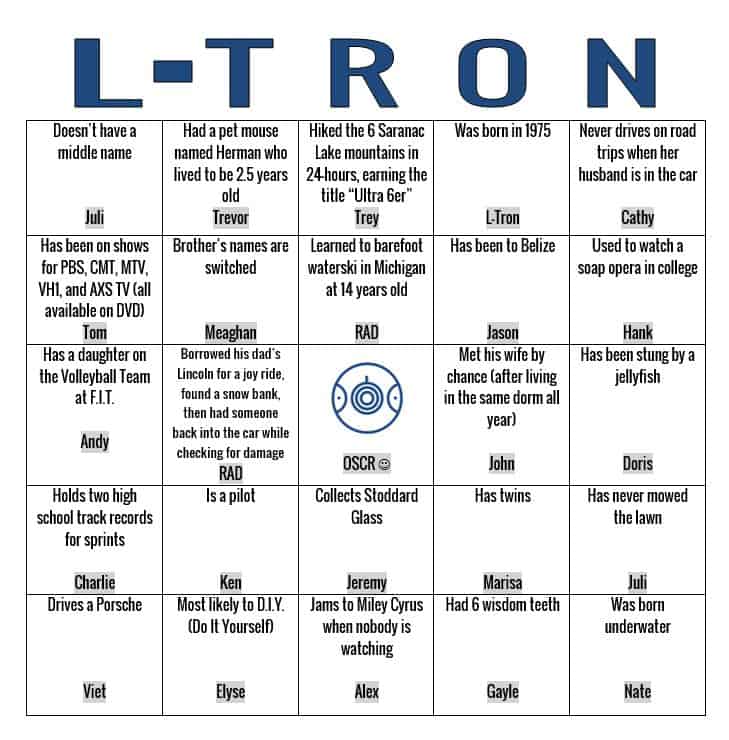 ---
Questions? Interested in learning more about our company culture or toasted marshmallow day?
Get in touch with the L-Tron team.
Call 800-830-9523 or Email info@L-Tron.com