L-Tron would like to recognize our sales team members in honor of National Salesperson Day 2020.
National Salesperson Day falls annually on the 2nd Friday in December. L-Tron would like to celebrate & honor the members of our sales team. Next week, Trevor will be treating the team to lunch, to thank them for all that they do.
Our MVSPs (Most Valuable Sales People)
Our sales team is led by company owner, RAD, and VP of Sales & Engineering, Trevor. The team also consists of team members Charlie, Jason, Nate, Pete, John, Alex, Dave and JT. Working in sales is difficult, sales people must be resilient and willing to go above and beyond for their customers.
At L-Tron, we stand by our 100% quality promise – our customer's success is our purpose. Our sales team seeks to find the best solution for our customers, and to help them resolve any and all problems.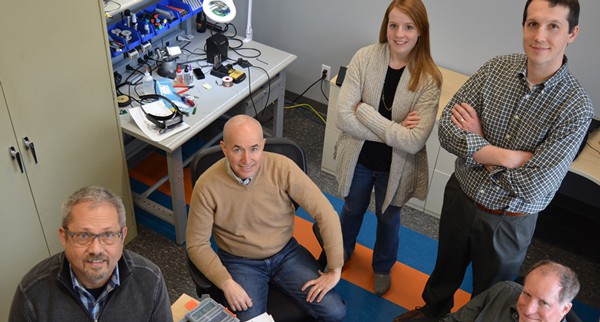 How can you thank your sales team in honor of National Salesperson Day?
Treat the team to a meal.
Plan a happy hour or grab a drink after work.
Verbally thank them for their hard work.
Give a small, personal gift.
Plan a group outing to get the team out of the office.
Recognize individuals for closing a big deal, or going above and beyond.
Still need some more ideas? Check out this blog on "10 ways to thank your sales team."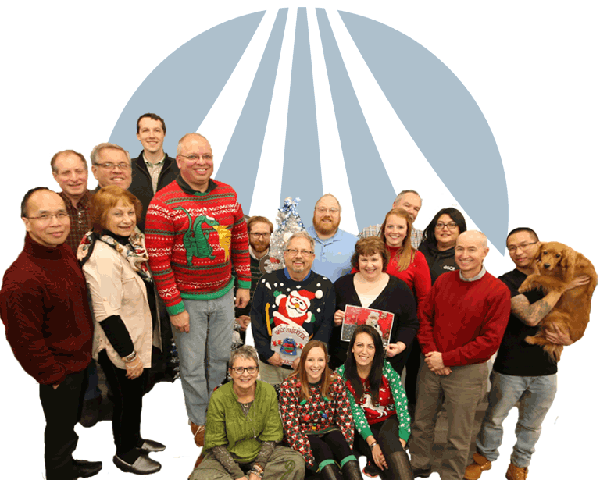 Learn a little more about our team:
RAD enjoys golfing & grilling. Fun fact: He is an engineer at heart and has come into work wearing mismatched shoes.
Trevor has a Mechanical Engineering degree and an MBA from Babson College. He enjoys outdoor activities including hiking and fishing. Fun fact: Trevor is the only person we know who loves to eat fruit cakes.
Charlie loves gardening and golf. Fun fact: Charlie has been working for L-tron for over 21 years.
Jason is L-Tron's resident diver. Fun fact: His next vacation involves diving in Costa Rica.
Nate enjoys playing hockey and going to concerts. Fun fact: He instituted 'Hawaiian shirt Fridays' at the office.
Pete helps to spread the word about OSCR360 every week. Fun fact: In his former life, Pete was an evidence tech, fingerprint analyst, volunteer fireman AND court justice.
John is another OSCR360 ambassador. Fun fact: Before coming to L-Tron, John was a NYS DEC Officer. He has presented at multiple conferences on using OSCR at hunting-related shootings and for other large cases.
Alex is a key member of our OSCR360 sales team. Alex has been traveling the country with OSCR, introducing him to various Law Enforcement agencies. Fun fact: Alex loves baking and volunteers for the American Cancer Society in her free time.
Dave joined the L-Tron team back in September. He is an early bird and one of the first people in the office every morning. Fun fact: His interests include gaming and crypto-currency.
JT Is the newest member of our team. He is excited to be at L-Tron and will be working with our Industrial Automation customers.
---
Questions? Interested in learning more about National Salesperson Day 2020?
Get in touch with the L-Tron team.
Call 800-830-9523 or Email info@L-Tron.com