L-Tron is pleased to announce that its OSCR360 Crime and Crash Scene Investigation system has been publicly recognized in the Orange County news. The Shawangunk Journal reported on a new Digital Forensic Unit within the Orange County, NY District Attorney's Office, which will use OSCR360 to map crime scenes and prosecute cases in court. 
The Digital Forensics Unit, or DFU, will be responsible for searching for, retrieving, and analyzing digital evidence found on cell phones, computers, DVRs, vehicles and other digital devices that have been taken into evidence. The DFU will also assist local police agencies with crime scene and child exploitation investigations. The DFU will use OSCR360 to create virtual walkthroughs of crime scenes for prosecutors to present in the courtroom.
According to the Orange County NY District Attorney, more than half of today's crimes involve a digital component – and that includes violent crimes. The district attorney community is evolving with the times by creating specialized units, such as the DFU, and adopting technology, like OSCR360. The unit's OSCR360 courtroom exhibits will integrate high-resolution 360-degree photos of the scene, as well as all other digital evidence, such as body camera and drone footage, photos, videos, emails, texts, social media posts, DVR extractions, and more.
OSCR360's Courtroom Presentation Software assists prosecutors in presenting the facts of the case and obtaining convictions in the courtroom. First, the easy-to-use OSCR system captures, stores, and organizes 360-degree crime scene images. Then, OSCR360 incorporates digital evidence into a powerful 360-degree presentation, allowing juries to see the facts of the case through an investigator's eyes, with no detail left to the imagination. 
Hundreds of agencies nationwide are using OSCR to document, investigate, and successfully prosecute crime, crash, fire, and environmental cases, as well as for school district emergency planning, first responder training, and criminal justice education courses.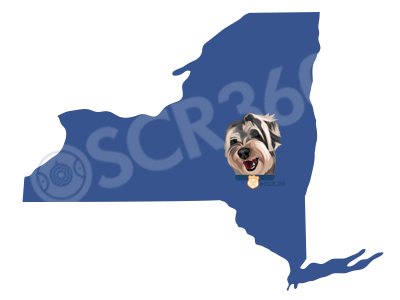 About L-Tron Corporation
Founded in 1975, L-Tron collaborates closely with its current and prospective clients to deliver the solutions they need to be successful. For over two decades, L-Tron has partnered with thousands of government and law enforcement organizations across the country. L-Tron is proud to support prosecutors and investigators in the pursuit of justice by supporting a variety of educational events, non-profit sponsorships, and more. We proudly provide our public safety clients with round-the-clock tech support and appreciate your continued input and feedback. "Your Success is our Purpose."
---


Questions? Interested in more information on the Orange County NY District Attorney or how they are using OSCR360?
Get in touch with the L-Tron team.
Call 800-830-9523 or Email info@L-Tron.com