The L-Tron team will attend the 107th Annual International Association for Identification (IAI) Conference in the Washington, D.C. region from August 20-22, 2023. This year's International IAI Conference will be held at the Gaylord National Resort & Convention Center in National Harbor, MD and aims to provide innovative education and training for crime scene investigators, forensic scientists, and other law enforcement specialists from around the globe. The L-Tron team will showcase its cutting-edge OSCR360 system for crime scene investigation and prosecution.
L-Tron has proudly supported numerous international and regional IAI conferences over the years. This is the company's 5th consecutive year attending the event. At this year's conference, Andrew McNeill and Julianne Pangal will be available in Booth #242 to demo the OSCR360 system, which captures, stores, organizes and presents crime scenes in 360-degrees.
OSCR360 incorporates individual pieces of digital evidence into 360-degree spherical photographs from crime, crash, and fire scenes, resulting in a comprehensive virtual walkthrough of each scene. With OSCR, investigators, command staff, prosecutors, juries, and other stakeholders can virtually tour the scene so that no detail is left to the imagination. Hundreds of agencies nationwide are using OSCR360 for investigation and prosecution purposes, as well as for active shooter and emergency preparedness at schools and law enforcement training courses.
Andrew McNeill, an IAI Senior Crime Scene Analyst and 20-year law enforcement veteran, is scheduled to present a classroom session at the 2023 International IAI Conference, entitled, "Something from Nothing: Building a Courtroom Presentation with Limited Scene Documentation." His presentation is slated for Tuesday, August 22 at 1:00 PM in Maryland Ballroom A. Though he has retired from active law enforcement, McNeill remains an experienced expert witness and forensic photographer, and continues to teach forensic and spherical photography courses, as well as provide professional consultations for law enforcement agencies and district attorney offices.
Additional lectures, meetings, panels and workshops are scheduled throughout the conference on the latest research, advanced skills and techniques, and technologies, including keynote speaker Jennifer Dillon of Michigan State Police's presentation, "Building Resilient Responders."
Images of the L-Tron team at past IAI conferences: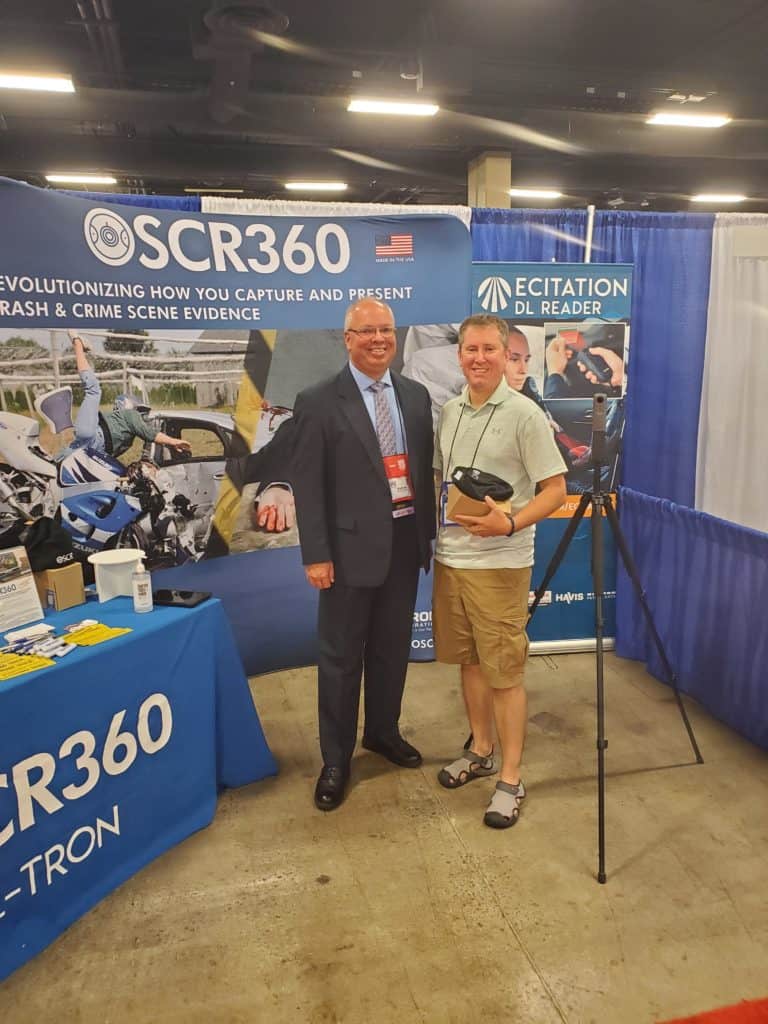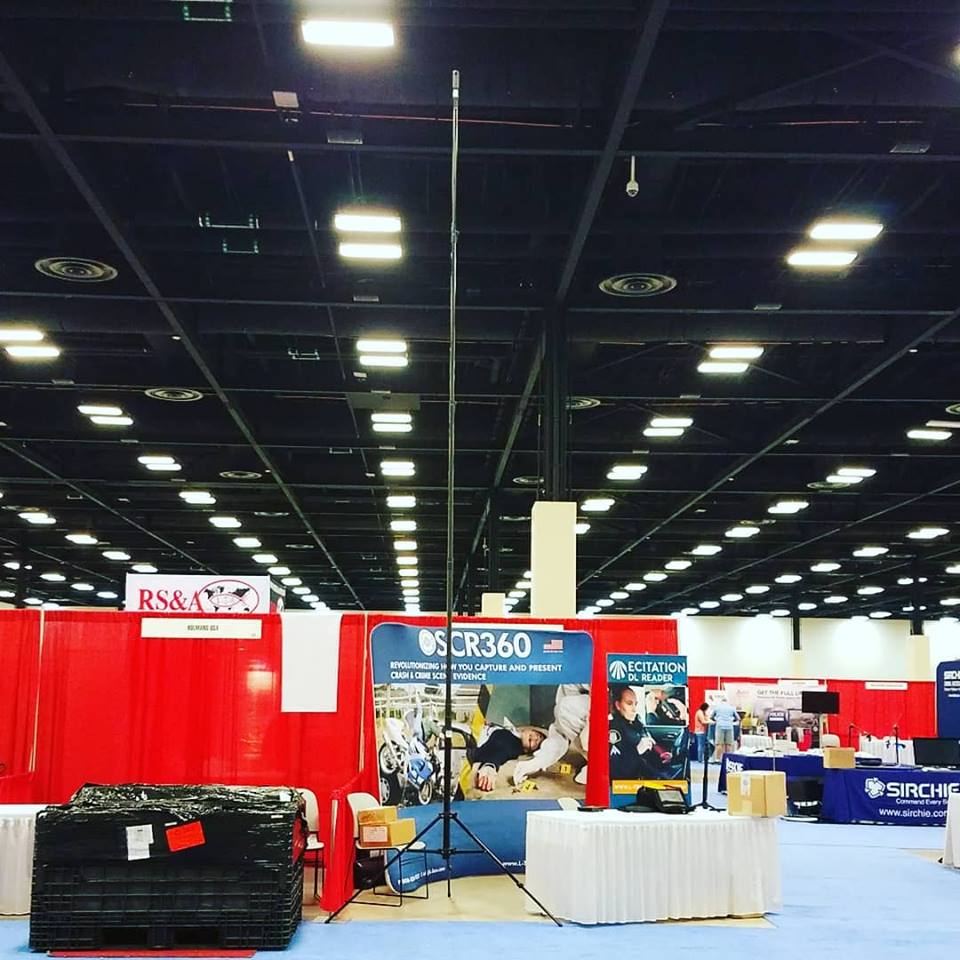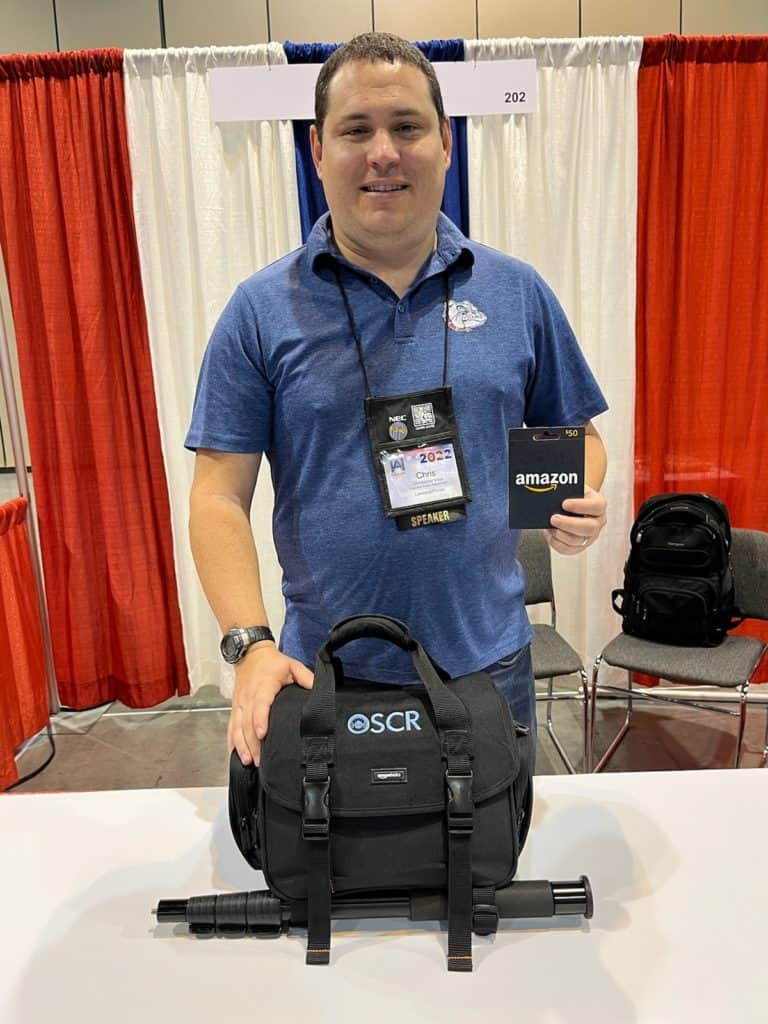 Additional Information on the International IAI Conference:
The International Association for Identification, or IAI, is recognized around the globe for its advancement of forensics through education. To discover more about the 2023 Conference and to register, please visit https://na.eventscloud.com/ehome/index.php?eventid=723779&.
About L-Tron
For over two decades, L-Tron has partnered with public safety agencies to provide technology solutions built from your voice. We are a proud New York State business and we are honored to "Back the Blue" across all 50 states nationwide and Canada, through a variety of educational events, non-profit sponsorships, and more. "Your Success is our Purpose."
---


Questions? Interested in more information on OSCR360?
Get in touch with the L-Tron team.
Call 800-830-9523 or Email info@L-Tron.com