L-Tron to Exhibit at Law Enforcement Conferences Nationwide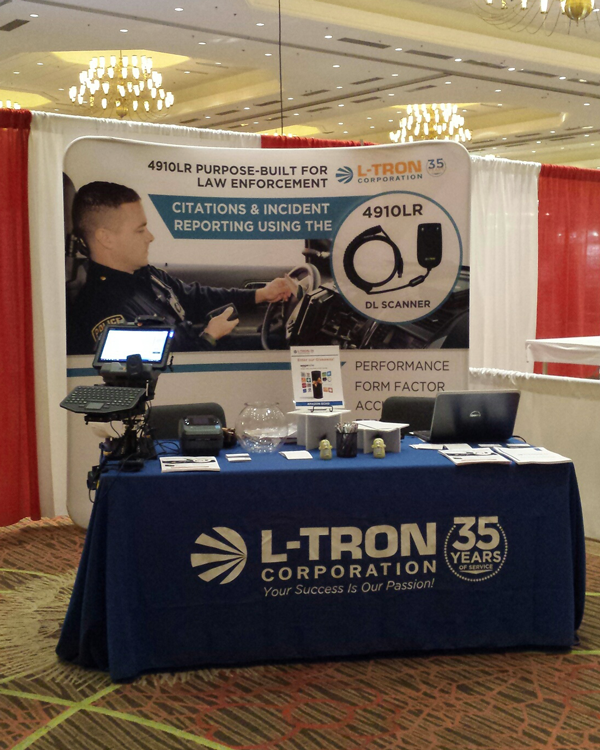 VICTOR, N.Y. – March 13, 2017 – PRLog — L-Tron Corporation has announced its 2017 schedule for exhibiting at Law Enforcement conferences across the United States. The company will exhibit its newly refreshed 4910LR Driver's License Reader for e-Citation, as well as its vast portfolio of Law Enforcement Solutions. These include in-vehicle mobile printers, rugged computing devices, mounting equipment, & thermal paper.
The Empire State Law Enforcement Traffic Safety (ESLETS) Conference will take place in New York State in April 2017. The Iowa Governor's Highway Traffic Safety Conference will be held from April 19-20, 2017 in Altoona, Iowa. The IACP Law Enforcement Information Management (LEIM) Conference and Technology Exposition will be held in St. Louis, MO from May 22-24, 2017. The Association of Transportation Safety Information Professionals (ATSIP) Conference will be held in New Orleans, LA from August 6-8, 2017. L-Tron will have numerous giveaways at the conferences, including Bluetooth speakers, swag, and more.
To learn more, please visit L-Tron's eCitation microsite here: https://www.l-tron.com/ecitation-resources
We are proudly partnered with Honeywell, Brother, Havis, LEM, and more to provide the best hardware available to Law Enforcement.