L-Tron attended the 2013 Statewide TraCS User Group Meeting in Iowa on October 24th.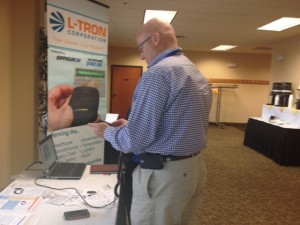 L-Tron was in Des Moines, Iowa last week, sponsoring the 2013 Statewide User Group Meeting, hosted by the Iowa TraCS team. L-Tron was proud to sponsor, spend time with our valued clients, and show off our new 4910LR Driver's License Reader. We got valuable insight into applications and pain points – we appreciate the feedback always! Each year we are honored to be invited and look forward to next year. Thanks, Iowa TraCS!
Click for more information on Iowa TraCS.