Victor, NY, USA: Effective October 12, 2015.
L-Tron Corporation is a sponsor and an exhibitor at the upcoming 41st International Forum on Traffic Records and Highway Information Systems.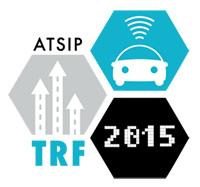 This year's International Forum, entitled, "Drive Toward the Future: Traffic Safety Information Systems and the Impact of Advanced Vehicle Technologies," will take place in Costa Mesa, CA from October 25-28, 2015. The theme of the conference is to focus on the future of patrol vehicles (for example, self-driving cars) and what the potential impact is on traffic safety information systems.
L-Tron will exhibit its popular 4910LR Driver's License Reader, as well as its vast portfolio of mobile printers, rugged computing devices, mounting equipment, e-Citation, firearms tracking, RFID technology and printing solutions.  Stop by our booth (we will be located in Booth #1) to register for our giveaway.
L-Tron will also be at this year's New York Highway Safety Symposium in Binghamton, NY.
This conference is attended by law enforcement professionals to promote injury prevention and exchange ideas on enforcement, safety for the community, education and more. A panel discussion will also be sponsored by L-Tron titled 'Technology Tightrope: The Balance Between Technology and Situational Awareness.'  Stop by and see L-Tron at booth #5, and register for our giveaway at this conference as well.
Keep your eyes open for more information on our last conference of the year, coming up in November.
To view the full list of 2015 conferences, click here.
L-Tron has a strong affiliation with the U.S. law enforcement community, deploying solutions to over 1,400 state and local public safety agencies in more than 40 states. For over 15 years, the company has specialized in eCitation and vehicle mobile computing solutions, partnering with leading manufacturers, such as Honeywell, Brother, Getac, and Havis, to provide the very best products and solutions.