Meet Our Peeps: Alex
Welcome back to my "Meet Our Peeps" blog series, a place where you can meet all the awesome people behind the scenes here at L-Tron! If you haven't had a chance to "meet" Julianne, you can do so here.
So, today you get to learn about Alex, our L-Tron newbie! Keep reading to get to know Alex a little bit better.
Q: Welcome to the team, Alex! What are you loving about the job so far?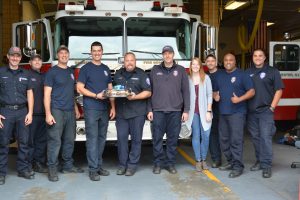 A: I love how agile the company is and how diverse my role is. I get to do what I love, which is Marketing, learn about how a business is run, and help educate on our newest product on OSCR360. I also get to use both of my majors since I'm working closely with the OSCR software. I'm learning so much already!
Q: Can you share a little bit about what a typical day at L-Tron looks like for you?
A: Every day is so different from the last that no two days are the same. We're truly an agile company, making for interesting and fun days! I guess a typical day starts with making a few infographics, writing a blog post, writing a news and event, designing social media images, or making edits to some pre-existing OSCR content. Later in the day I usually transition more into solutions and work with the OSCR360 team to brainstorm ideas and develop an execution strategy for upgrades to OSCR. Rounding out the day, I'll make edits to any content that was completed that day, look over our social media and web analytics and publically post the content to our platforms.
Q: All of us here at L-Tron have quirks! What are yours?
A: Hmmmm…..where to start?? I absolutely hate the rain and it affects my entire day and my plans if it's raining. I never curl my hair – I just don't know how! I could eat fruits and berries all day, every day and be completely satisfied. My go-to late night snack is warmed up dark chocolate with pretzels. I'm getting into running and working out which has been a change for me. I'm a Miami Dolphins football fan. I love critiquing commercials and figuring out why the company's marketing department made it that way. I don't really like dogs or cats (cats especially) but I love exotic/zoo animals –elephants, zebras, giraffes, penguins, etc. I'm obsessed with those cute little succulent plants and have a bunch at home. I think I was actually meant to live in the south and every time I visit South Carolina, I develop a southern accent even though I've only been there for a week. I have a terrible memory and need to keep a constant running "to-do" list to track it all. I love coupon-ing and finding good deals. I think colored and/or patterned pants are fun.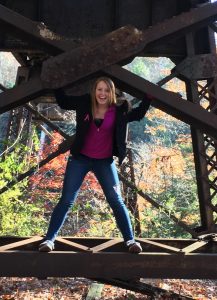 Q: Yikes. I'm still trying to get over the fact that you're not a Buffalo Bills fan! But moving on, how would you spend an entire day to yourself?
These are my favorite kind of days! I'd start my day with a cup or 2 of coffee, watching Friends/Netflix. Then I'd get ready (or I might go to the gym, then get ready), pick up breakfast and head to the mall or stores that I want to stop at. I'd search for awesome deals and cute clothes/items. Mid-afternoon I'd head back to my apartment and bake or clean while dancing around to my country music playlist, then I'd meet a friend out and come home for a relaxed evening with a movie and pretzels. Just relaxing is fun for me!
Welcome to the team, Alex! We're so thrilled you're here!
If you enjoyed getting to know Alex and Julianne a little better, I hope you'll be back soon to learn more about the rest of the L-Tron team!
Do you have a question for Alex? Ask her on Twitter @LTronCorp!