Happy Birthday Viet!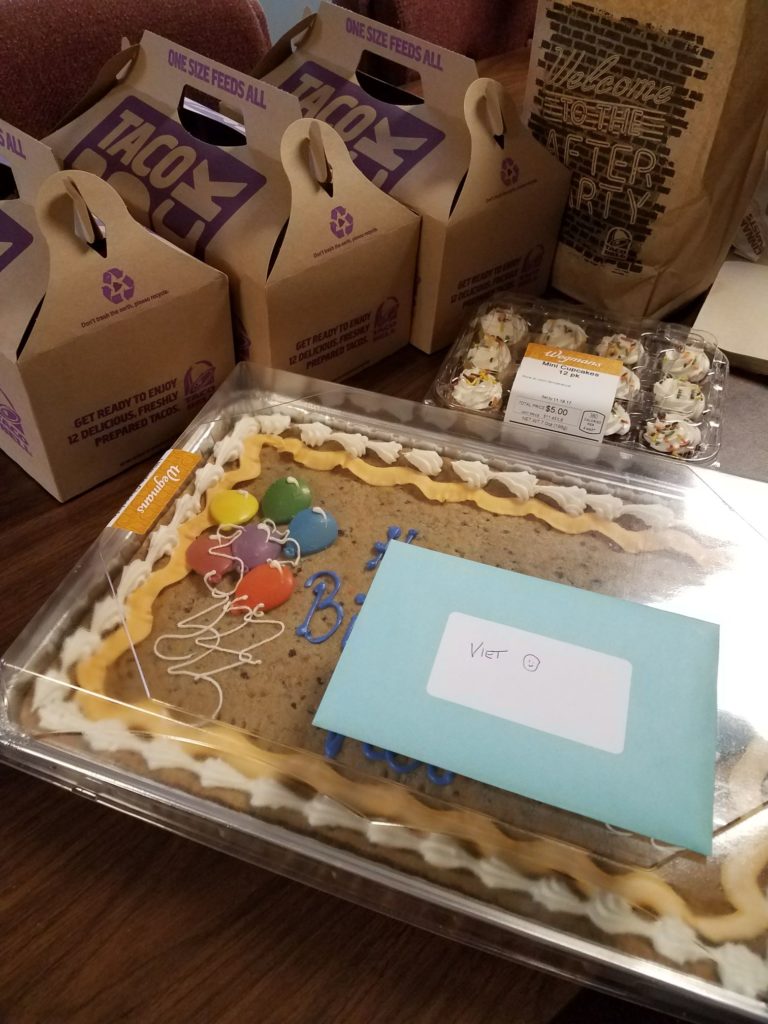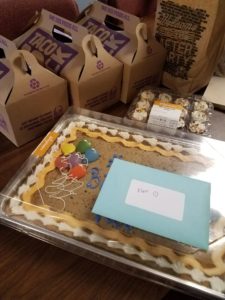 The L-Tron team was excited to celebrate Viet's birthday this month! Although Viet was our only office birthday during the month of November, we made sure to make the celebration memorable.
For the big birthday celebration, we brought in his favorite lunch from Taco Bell (Cheesy Gordita Crunch wraps) and had mini cupcakes and cookie cake. Oscar even got a new haircut for the occasion.
A little bit about the single member of our November birthday club:
Viet is the L-Tron Director of Platform Development. Viet also acts as our developer, #1 3D printer and resident L-Tron genius. He has worked on many crucial projects here at L-Tron, including the launch of our OSCR360 equipment. Viet has created amazing things with his 3D printer, and loves to give out his work as surprise gifts to members of the office. Gayle has a 3D printed Bulbasaur, Elyse has a 3D Groot, and Julianne has a 3D printed vase. Viet loves spending time with his daughter, Penelope, who occasionally stops in for an office visit.
Viet is always willing to give back to the L-Tron family and the local community. He participated in last year's Engineer's week in the office, and has gone out to local schools to teach children how to code. Last December, he participated in the global initiative "Hour of Code" where he showed students at State Road Elementary school what a career in coding might look like. Lastly, Viet recently appeared on the Greater Rochester Enterprise's podcast on WHAM 1180 – Eye's on the Future. Viet discussed the future of IOT (Internet of Things), and how growing companies are embracing it.
Here are a few more fun facts about Viet:
Favorite Color: Orange Pantone
Favorite Food: Mashed potatoes (only from KFC) and Taco Bell
Favorite Dessert: Grape Pie
Pets: Oscar and Dexter
Wishing you a very Happy Birthday Viet!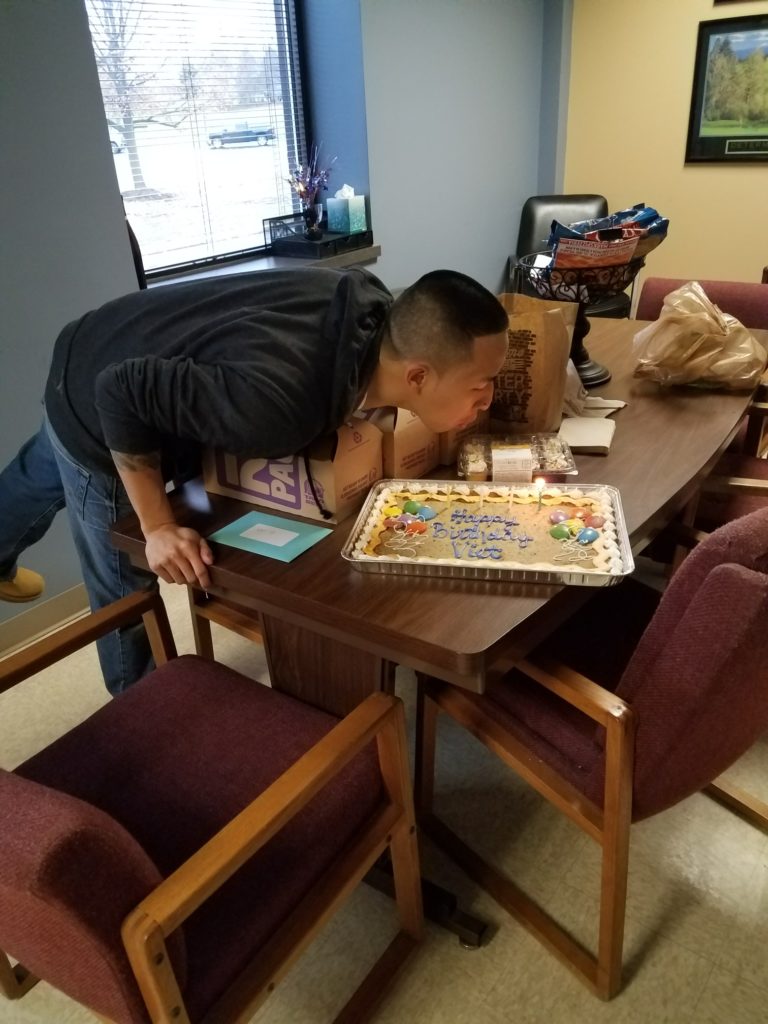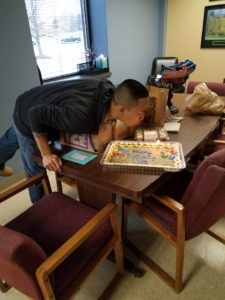 Questions? Interested in learning more about L-Tron?
Call 800-830-9523 or Email info@L-Tron.com