Held from Oct. 3-6, the IATAI's (Illinois Association of Technical Investigators) 31st annual Traffic Accident Reconstruction Conference in Springfield, IL provides education, training, and networking for crash investigators and reconstructionists.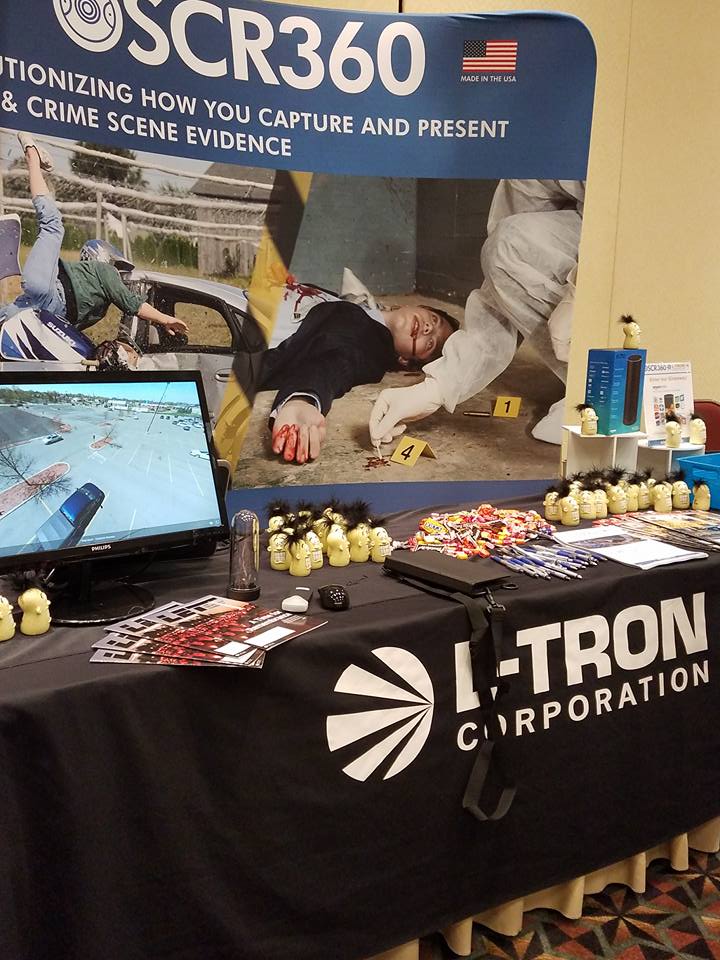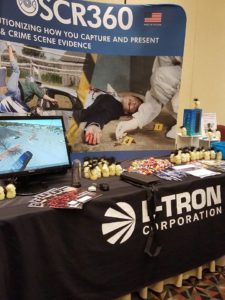 This year, we were honored with the opportunity to demo our new purpose-built equipment for Crash Investigations – OSCR360 during the conference's simulated crash test followed by a presentation of the data and photos. OSCR360 is used to capture, preserve, and present 360° panoramic photos of the crash scene and its environment. OSCR360 was used during crash demonstrations at this conference. Photos from this demo were then imported into the OSCR software where the investigator can review the scene as if they were there use 360° photos as a container for all multi-media evidence files. Investigators and reconstructionists have the ability to create a comprehensive presentations for court by organizing their evidence through the addition of ancillary information, captured gps and cardinal direction data, grouping of photos, and more.
Made in the USA, OSCR360 quickly and easily collects 360°photos with no training required. In fact, the equipment is so quick and easy to use, you can set-up and capture an entire scene in under 15 minutes.
Watch a video about OSCR360 for Crash here:
Revolutionize Crash Reconstruction with OSCR360
At the IATAI conference, L-Tron sponsored an evening reception where team members Trevor and Julianne were available to answer questions about OSCR360.
"OSCR360 was purpose-built," said L-Tron COO Gayle DeRose. "By 'purpose-built' we mean we collaborated with law enforcement and attorneys to make sure OSCR360 met their needs. And we continue to seek their input to make sure OSCR360 captures, preserves and presents more comprehensive and accurate representations of crime scenes and crashes."
"OSCR360 is a gift to crash reconstruction. It typically takes an average of 45 minutes to take still photos of a crash scene. With OSCR360, I was able to capture everything I needed in 30 seconds. This equipment easily allows us to document a collision in a clear and concise manner & shows a true and accurate depiction of the crash and its environment." – Retired Sgt. Charles Grasso, Crash Re-constructionist, CT
To learn more about how OSCR360 can be used for crime investigations and where it has been used in the past, visit: www.l-tron.com/oscr360
L-Tron is proud of its 17-plus-year working relationship with law enforcement, public safety and government agencies. Our equipment is deployed across 2,000 municipalities in 48 states nationwide. To learn more about OSCR360, visit https://www.l-tron.com/oscr360.
Information about L-Tron's other Law Enforcement solutions can be found at https://www.l-tron.com/law.
Questions?
Call: 800-830-9523 x115
Email: julianne.pangal@L-Tron.com