Western NY Company, L-Tron, wins prestigious 2019 AMA Pinnacle Award award from the Rochester chapter of the American Marketing Association.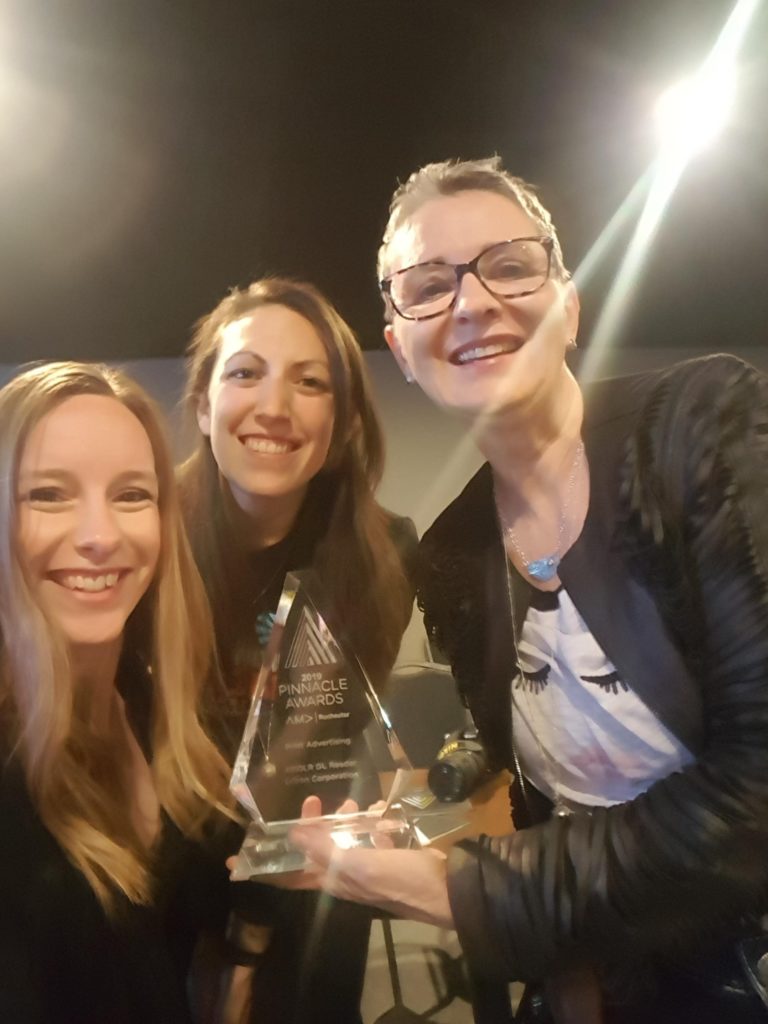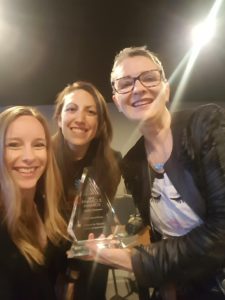 L-Tron Corporation proudly announces that its Marketing Team won a 2019 AMA Pinnacle Award from the Rochester American Marketing Association last night. On Thursday evening, May 16, 2019, L-Tron's "M-Team" received the 'Best in Print Advertising' Pinnacle Award.
L-Tron was recognized as a finalist in the 'Best B2C Marketing Campaign' category as well. Recognition for both awards categories stemmed from the overwhelming success of the Company's 2018 Integrated Marketing Campaigns for OSCR360 and the 4910LR DL Reader. The goal of L-Tron's campaigns were to schedule and set up OSCR demos throughout the country and drive 4910LR sales.
Based on initial research by the Sales Team, the M-Team created multiple forms of media content including email blasts, case studies, videos and articles. The marketing campaigns were launched across platforms, including digital, print, social media, press releases, outbound calls and lead nurturing. Year over year, OSCR leads increased by 800% and scheduled OSCR demos increased by 6,566%. To learn more about OSCR360, visit https://www.l-tron.com/oscr360.
"It is truly an honor for the company to receive this prestigious AMA Pinnacle Awards in the Print Advertising Category. A big thank you to the very talented marketing team for their hard work and success in delivering a strong creative ad campaign that brought in results. Congratulations to all of the other finalists and winners of this year's awards!"

– Gayle DeRose, Chief Marketing Officer, L-Tron
The American Marketing Association (AMA) is a national organization with chapters across the United States. Each year, the AMA honors marketing teams nationwide that have demonstrated proven results. This year's judging process was conducted by the AMA chapter located in Columbus, OH. Award finalists were selected based on a scoring rubric that measured strategy, execution and, the highest scoring factor, measurable results.
The Pinnacle Awards aren't new to L-Tron. Last year, L-Tron's M-Team also won  the "Best in Print Advertising" award. For more information about our 2019 AMA Pinnacle Award, please visit http://www.ama-rochester.org/2019-pinnacle-finalists/.


Questions? Interested in learning more about L-Tron's company culture or the 2019 AMA Pinnacle Award?
Get in touch with the L-Tron team.
Call 800-830-9523 or Email info@L-Tron.com