Attending conferences like LEIM (Law Enforcement Information Management) and ESLETS (Empire State Law Enforcement Traffic Safety) each year we, at L-Tron Corporation, get the opportunity to speak with the Law Enforcement community and listen to feedback and concerns. While some like to get on the topic of near-future Law Enforcement technology (as do we), others stop by to say 'hello' – and we get to hear their incredible stories.
Here is one of our favorite stories from 2014: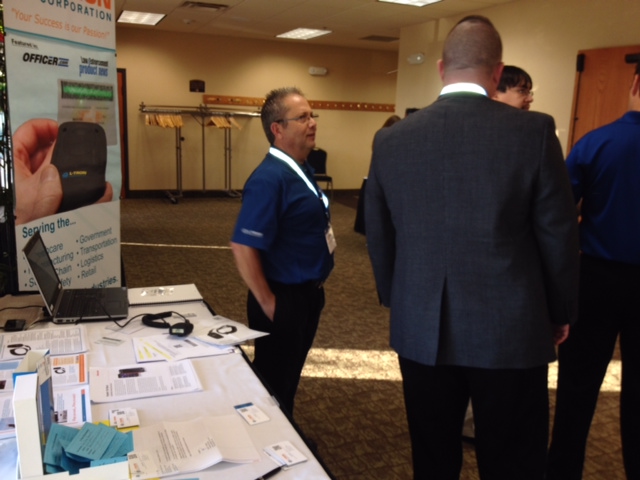 An officer, walking back from his lunch break, spotted a car making an illegal left turn. He signals the vehicle to pull over and discovers the driver:
Is driving an unregistered vehicle,
Is not carrying a driver's license, and
Has no insurance
Considering the officer was on foot, he called to request another officer with an eCitation system in their patrol vehicle to handle the reports.
As the citing officer arrived on-scene, the officer walked back to his patrol vehicle down the block. Upon entering his patrol vehicle, he sees the citing officer pulling away from the scene.
He called the citing officer to ask why he drove away, and the officer stated that he had already issued the reports – three tickets and two warnings – in just under 4 minutes!
While we love hearing these stories, we also listen for something else – the challenges officers face with technology on a day-to-day basis. Some of the more common challenges we hear about are:
Patrol vehicles are getting smaller, yet increasingly filled with technology.
There are many different technologies in today's patrol vehicles – how much is too much?
Limited IT support is available to maintain the technology.
Smartphones and other small handheld devices present a potential distraction to Officers.
From what we hear at conferences, it sounds like technology can be a double-edged sword; properly-managed technology can be beneficial to officers, but also a significant distraction.
To show our commitment to the law enforcement community and combat the rise of vehicle-related line of duty deaths, we've joined forces with Officer.com to host a webinar that will run next Fall.
Veteran law enforcement trainers, Betsy Smith and Dave "JD Buck Savage" Smith, will discuss how to prevent distracted patrol from a realistic, scientific, and tactical point of view.
What challenges do you see on patrol? Are they similar to the ones listed above, or are they different challenges that have yet to be addressed? Let's talk in the comments below.
About L-Tron Corporation
We listen and respond to technology challenges in the Law Enforcement community. Striving to share our deep knowledge-base and resources, our goal is to provide the expert support and solutions you need to drive success.
L-Tron partners with manufacturers like Honeywell to provide in-vehicle solutions for law enforcement, including barcode scanning for eCitation, printing, and RFID technology for tracking equipment, firearms, and other assets.