The L-Tron team attended the Women of Excellence Awards Dinner March 21st
The L-Tron team had a blast at the annual Victor Chamber of Commerce Women of Excellence Awards Dinner. This year's dinner was held on March 21st 2018 at the Ravenwood Golf Club.
A total of 13 nominees were honored at the event, with only 3 winners being chosen from the group.
L-Tron's Sr. Vice President and COO, Gayle DeRose was one of the nominees for the Jikohnsaseh Award.
The Jikohnsaseh Women of Excellence Award recognizes women for their career accomplishments, leadership, and wisdom. Winners are selected based on professional experience, community involvement, leadership and a continued commitment to mentoring others.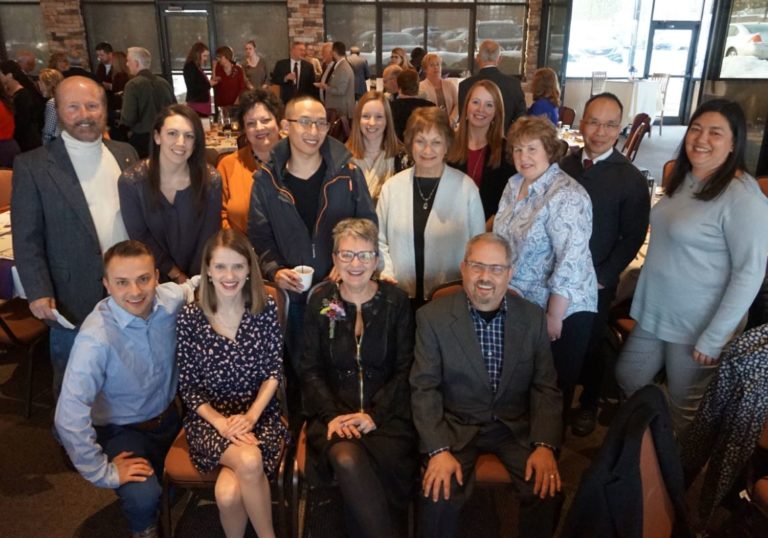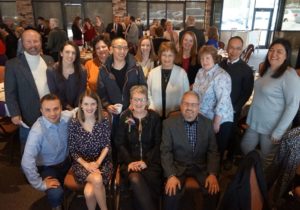 "Thank you, thank you for your support. It was such a great, fun evening with my two families (my L-Tron family and my family-family). I walked away in such a great mood because of all of you and the support I felt (and still feel) last night surrounding me. I am still blown away. Congratulations to all of the nominees and winners. Thank you Victor Chamber for creating a beautiful event.

The award, it is never about one person, it is about a great team of people who do their very best work every day – all of you"

– Gayle DeRose, VP and COO at the L-Tron Corporation
About the Victor Chamber
The Victor Chamber of Commerce provides connections to Victor, NY area businesses through events and educational seminars. Their team is committed to the development of the Victor Community. Additionally, the chamber honors the history and present initiatives of Victor businesses and community members. Currently, Mitch Donovan serves as the executive director.
The Victor Chamber Vision Statement:
Act as a positive leading force for its members.
Stimulate & promote business and tourism.
Create and foster programs that benefit chamber members.
Facilitate the exchange of information and ideas.
Congrats to the 2018 Women of Excellence Awards Winners!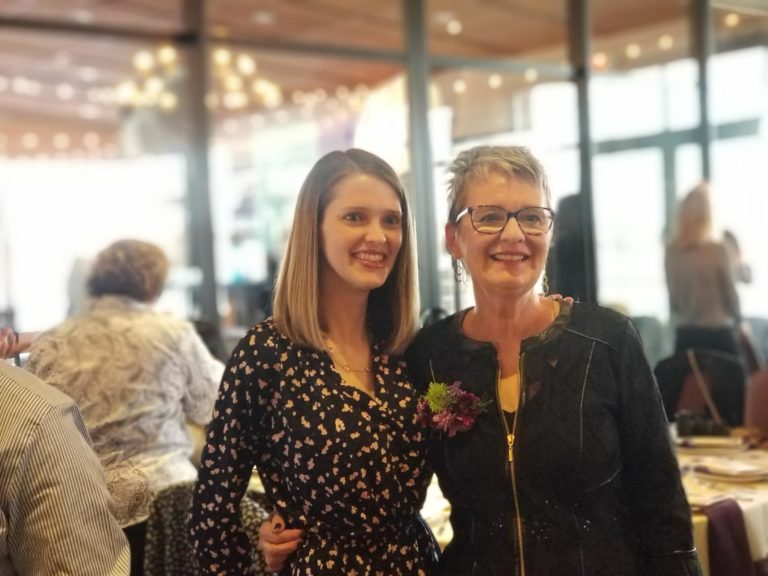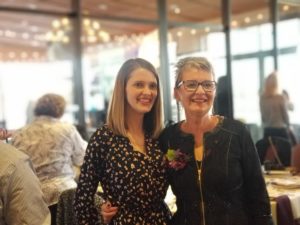 L-Tron would like to extend a big congratulations to the 2018 winners!
Congratulations to:
Ginny Ryan of 13 WHAM ABC TV, winner of the Jikohnsaseh Award for overall achievement
Mary Duprey of the Victor Garden Club, winner of the Lantern Award for volunteerism.
Mia Baggett, student and winner of the Youth of Promise Award.

Questions? Interested in learning more?
Get in touch with the L-Tron team.
Call 800-830-9523 or Email info@L-Tron.com