L-Tron's eligible bachelor, Nate, was proud to participate in the 9th annual Gilda's Guys Bachelor Auction.

The Gilda's Guys Bachelor Auction was held on Friday, March 23rd 2018. The entire LTC team came together to cheer for (and also embarrass) Nate.
We started off the morning with bachelor bagels to celebrate. After lunch, we had a mini rose ceremony as a warm-up for Nate. He walked into the marketing suite where we blasted R. Kelly's 'Remix to Ignition' (his song) and each team member handed him a rose. You can watch the video here.
The Gilda's Guys Bachelor Auction started at 7:00 pm on Friday. Several members of the L-Tron team came out to Anthology to support Nate. Gayle, Cathy, Hank, Nancy, Elyse, Corey, and Julianne all joined in on the fun. Gilda's Club raised over $40,000, and over 340 people attended the event. The 25 bachelors who hit the stage sold from anywhere between $150 and $2,500.
Nate was such a good sport! He worked the crowd and had fun giving back to Gilda's. He said he would definitely consider doing it again!
View more pictures from night of the event here.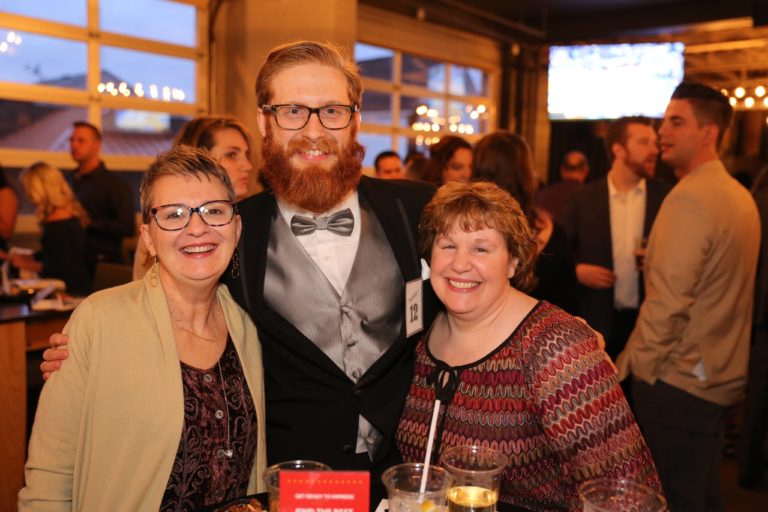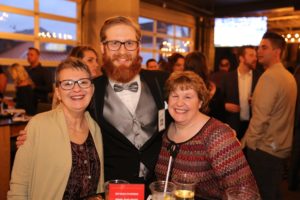 About the Gilda's Guys Bachelor Auction
The Gilda's Club Bachelor Auction is an annual event that auctions off 25 of Rochester's most eligible bachelors for charity. All proceeds from the event go to support Gilda's Club Rochester, an organization that provides support for local Rochester families struggling with cancer.
Bachelors range in age from 23 to 65 years old. In addition to receiving a bachelor, each winner is paired with a date package valued at over $300 – which includes a $100 gift certificate to a local Rochester restaurant, two tickets to a Rochester Razorsharks game, a blowout at Ape & Canary, and a month membership at Midtown Athletic Club.
About Gilda's Club Rochester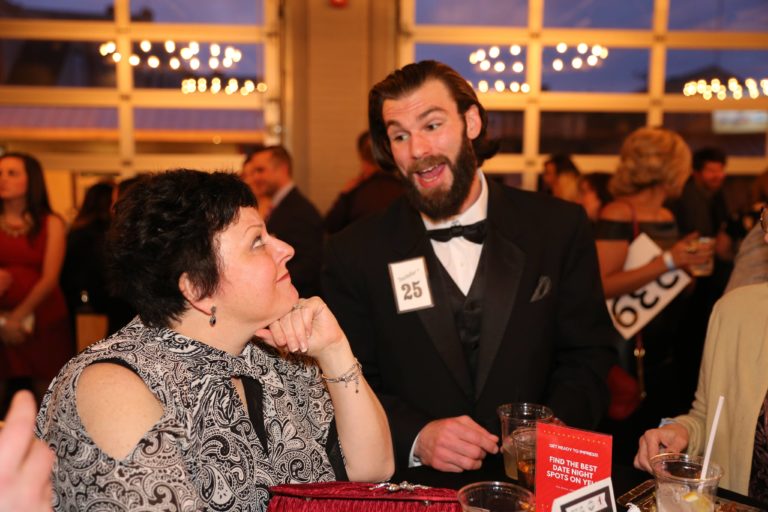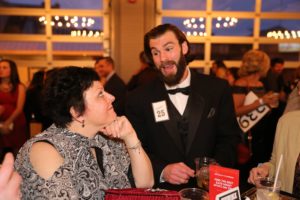 Gilda's Club Rochester has been serving Rochester families for almost 60 years. The organization receives over 17,800 visits yearly and offers 1,200 free programs to individuals and families affected by cancer. Their programs provide social and emotional support to anyone within the Rochester community.
L-Tron is proud to give back to Rochester. The company sponsored Nate, which included making a donation to his personal Bachelor page. In addition to attending, we had fun fundraising internally to show our support for both Gilda's Club and Nate.

Questions? Interested in learning more?
Get in touch with the L-Tron team.
Call 800-830-9523 or Email info@L-Tron.com