L-Tron employee, Julianne, volunteers to read to kindergartners with the Education Success Network 

One of our M-Team members, Julianne, has again volunteered to read to kindergartners on Wednesday, March 14th. This is the third time that Julianne has participated in the Education Success Network's Guest Reader Program. This program encourages literacy among young students by inviting community volunteers to visit charter schools and read to kindergartners. This week, Julianne is reading the book "Spork" by Kyo Maclear & Isabelle Asrsenault.
L-Tron is proud to support their employees in volunteer efforts such as this, and encourages community involvement among their staff members. The company has a history of giving back and encourages random acts of kindness (RAKs).
Books Julianne has read in the past include;
It is important to instill a love of reading in young learners. Currently, 43% of adults with the lowest literacy levels live in poverty. Low literacy costs the American economy roughly $225 billion a year in lost productivity. (https://www.literacynewyork.org/literacy-facts)
About the Guest Reader Program & Discovery Charter School
The Guest Reader Program welcomes community members into kindergarten classes at the Discovery Charter School. The program encourages literacy and fosters a love of reading in children. The Guest Reader Program invites a reader into the classroom the 2nd and 4th Wednesday of each month. The reader is provided the book to read, signs the book, and the book is given to the classroom library for the children to read again on their own.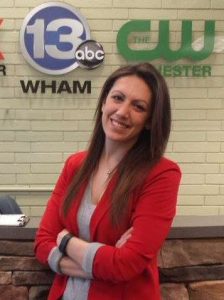 Founded in 2011, the Discovery Charter School is a public learning school that teaches students in grades K through 6th. Located at 133 Hoover Drive, students at DCS experience hands-on learning through the creation of educational products. Students are connected with learning resources in their communities through programs such as the Guest Reader Program. DCS is an expeditionary learning school, which means they provide a hands-on education, building on the student's existing understanding of the world around them.
If you are interested in taking part in the Guest Reader Program, feel free to email Dawn Borgeest or visit the Education Success Network sign-up page here.
**Although the weather kept us from reading on March 14th, our guest reader day is going to be rescheduled! Stay tuned for more details.**

Questions? Interested in learning more?
Get in touch with the L-Tron team.
Call 800-830-9523 or Email info@L-Tron.com