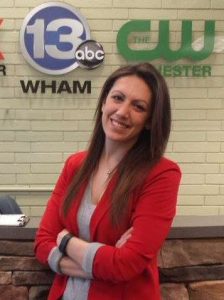 L-Tron employee participates in the Education Success 
Network Guest Reader Program 
One of our M-Team members, Julianne, volunteered her time and took part in the Education Success Network's Guest Reader program. This program encourages literacy among young learners, and invites volunteers to visit charter schools and read aloud to kindergarten classes. Julianne took her lunch break on Wednesday, headed down to Hoover drive, and read to a class of kindergarten students. The book she had the pleasure of reading was "The Rooster Who Would Not Be Quiet." This is the second time Julianne has participated in this program, and is looking forward to reading to students again in March. L-Tron is proud to support their employees in volunteer efforts such as this, and encourages community involvement among their staff members.
About the Guest Reader Program
The Guest Reader program encourages community members to read to a kindergarten class at the Discovery Charter School. This encourages literacy and fosters a love of reading in young students. The Guest Reader program invites a reader into the classroom the 2nd and 4th Wednesday of each month. The reader is provided the book to read, signs the book, and the book is given to the classroom library for the children to read again on their own.
If you are interested in taking part in the Guest Reader program, feel free to email Dawn Borgeest or visit the Education Success Network sign up page here.
About the Education Success Network
The Education Success Network was founded in 2007 with a vision to reach Rochester area children who most need educational paths to success. They strive to support opportunities for students to engage in school, graduate, prepare for a career, and become engaged citizens within the Rochester community. The Education Success Network is comprised of the Norman Howard School, EnCompass – resources for learning, and the Discovery Charter School.
"We empower vulnerable children by providing resources that fit their individual needs inside and outside the classroom, so they can thrive as students and citizens."

The Education Success Network, educationsuccessnetwork.org
About the Discovery Charter School
Founded in 2011, the Discovery Charter School is a public learning school that teaches students in grades K through 6th. Located at 133 Hoover Drive, students at DCS experience hands-on learning through the creation of educational products. Students are connected with learning resources in their communities through programs such as the Guest Reader program.
The mission of the Discover Charter School is to "prepare students to meet the challenges of a rapidly changing world" (http://www.rochesterdiscovery.com/about-dcs/). The school strives to help elementary school children develop real-world skills by integrating literacy, math, language arts, social studies, science and visual arts, in the creation of a well-rounded education and learning experience. DCS is an expeditionary learning school, which means they provide a hands-on education, building on the student's existing understanding of the world around them.
Questions? Interested in learning more?
Get in touch with the L-Tron team.
Call 800-830-9523 or Email info@L-Tron.com