Warehousing Challenges, Part 1: Current Purchasing Trends
Consumers today are more connected, which means they have higher expectations than ever before. Along with shopping in-store, consumers may choose to shop from computers, tablets and mobile devices.
Retailers have a variety of challenges to meet when vying for customer business and loyalty, beginning with the pre-purchasing phase (research), continuing through the actual purchase, and then onto the post-purchase phase. Knowledge around these current purchasing trends will help your warehouse prepare for the future.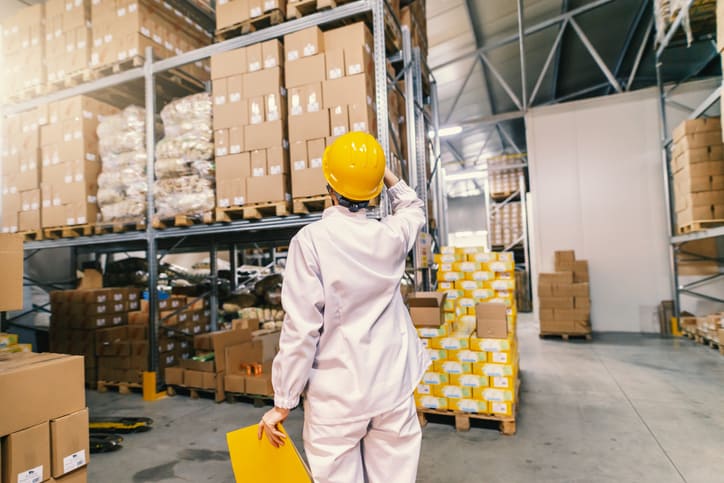 Pre-Purchase Trends
Although some consumers still purchase on a whim, many consumers like to be well-informed and shop around before committing to a purchase. Consumers may peruse competitor's websites and brick-and-mortar stores looking for better quality and price. The search for high quality means that customers are reading online reviews and forming opinions based on what they have read. The search for best price can involve more than just price tag. Brand credit cards might offer loyalty points or an extra percentage off. Weekly mailings may feature paper coupons. Online couponing apps like Rakuten and Ibotta may offer cash-back incentives, lowering the final purchase total. Free/fast shipping incentives can sweeten the deal. The bottom line is that there are many deals to be had out there, just waiting for the savviest of shoppers.
The Purchase Phase
In-store shoppers want their purchases immediately. That's why they're shopping in-store. But that doesn't mean they aren't well-aware of the environment around them. Poor customer service, which can range from a snippy employee, to difficulty locating a supposed in-stock item, to long wait-times at the cash register, can all affect customer satisfaction. Customers may impulsively change their minds and choose not to purchase if the conditions aren't just right. Customers may also choose to purchase but not return to your store if they weren't satisfied with the process.
Online shoppers may be driven away at any point during the shopping process. If your website or app is running slowly, crashing, or displaying incorrect item availability, customers may quickly change their minds about purchasing from you. The abandon cart rate for online retailers averages 67.91%
Post-Purchase
After placing an online order, customers are in a hurry to receive their merchandise as quickly as possible. When ship times aren't up to par or a poorly-packed product arrives damaged, customers might just file away that information for later or they might cancel or return their order. Unhappy customers can be ruthless, writing damaging online reviews, undesirable social media posts and other complaints that can negatively impact your business.
---
How are these current purchasing trends affecting retailers? What can retailers do about it?
Automation.
Don't let the unknowns and what-ifs of this word intimidate you. This warehousing challenges blog series will discuss simple ways that warehousing operations can cut costs, improve efficiency, keep customers happy, and stay relevant in today's fast-paced, consumer-driven world.
[Watch] Warehouse Automation: What is the future of Warehousing?
Warehouse Automation: What is the future of Warehousing?
Be sure to stop back for part two of our Warehousing Challenges series, "Time to Evolve." For more information visit the Warehouse Distribution Center Portal.