Sometimes, thinking outside the box requires getting into one.
Corporate data security, for example.
There's a blurred line between using mobile devices for both work and personal tasks.
That means that a smartphone or tablet can be lost or stolen, and a curious child can unknowingly download malware by being lured with the promise of free stuff. A malcontented current or past employee could easily download unprotected data or welcome a virus into your network.
Greater mobility demands greater security.
Containerization is a viable solution to enterprise consumerization.
A secure data container is a third-party mobile application that isolates and stores sensitive data in a separate, encrypted storage space on the device.
Containerization (also known as "sandboxing") enables IT to remotely wipe information and a device, without impacting the user's personal data stored there. IT can also disable certain functions within an app, again, without impacting the user's consumer functions and apps. Information that has been backed up can be restored when a new device is activated, so there's no loss of enterprise data.
Why not just use a VPN?
Good question. Here's a question for you.
How convenient is it for you and your workers to switch from their preferred platform (e.g., email) to the VPN?
How many employees do you project are skirting around the VPN environment because logging on is a bother?
It's like carpooling with someone who wants you to take a detour that's a mile or two out of your way. It's certainly doable, but presents an inconvenience.
Virtualization has its benefits, but the increasing reliance that consumers have on their technology (is it possible to become MORE reliant?) requires that your data security solution lives up to their user experience expectations.
In other words, easy.
With containerization, the user requires one authentication to access the enterprise platform via this single interface. The authentication to one app triggers access to others that are permitted by IT's controls.
You can also enhance the user experience by creating your own enterprise app store, much like the consumer versions that we're all accustomed to.
This makes it simple for workers to download approved apps. Your IT protects the system through careful password protection and security protocols via both app-level and device-level controls.
In addition to security, an employer can use a container to improve collaboration.
IT can set up the system to push essential documents and media to the team members, which is stored in a container on each device in this group. Any collaborative material (including updates) is automatically pushed out to each member.
A data container isn't perfect (but pretty darn close right now).
First of all, there's the investment in the application (develop, deploy, and maintain). And if you don't already have mobile device management (MDM) or mobile application management (MAM) in place, you need to invest in this system as well. Learn more about MDM and MAM here. Finally, bear in mind that a data container may not be able to contain all the apps you want to place there. They also might not accept user-created files, or protect information that comes from a removable device, like a USB.
Discuss your needs and challenges with the third-party developer of the secure data container.
Questions?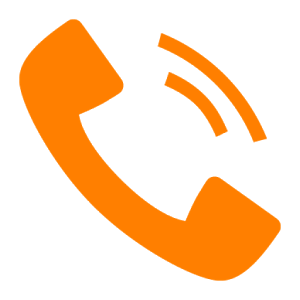 Call 800-830-9523 or

Email info@L-Tron.com