As PC technology evolves, so does the hardware and software available for use in industrial applications. 
The progression of I/O support from ISA/PCI to PCI/PCIe, along with the transition from Windows NT/2000/XP Pro to Windows 7 & Windows 10 have forced most users to consider upgrading their industrial platforms.
For some, upgrades are inevitable due to the lack of OS (Operating System) and I/O card support available from respective manufacturers. For the rest of you, there are still options available to "keep it legacy".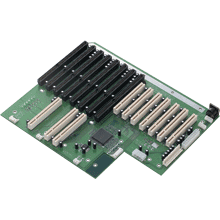 Since time and cost play a major factor in Industrial PC platform and application upgrades, corporations still seek viable solutions that can keep their operations running smoothly without investing a ton of money and time to do so.  For that reason, I thought it would be a good idea to discuss the Two Industrial PC Form-Factors that Support ISA Cards, which enable "Legacy ISA" users with supported Operating Systems to operate within their existing platform.
Two Industrial PC Form-Factors that Support ISA Cards

Rackmount




Whether it be a 1U, 2U or 4U 19" Industrial Rackmount chassis solution, there are configurations available that will enable you to utilize your existing ISA cards.
Unlike the PICMG 1.3 platform, which supports PCI/PCIe slots, the PICMG 1.0 platform still supports ISA/PCI slots in 5/6/14/15/20-slot configurations.
Unfortunately, none of Advantech's ATX Motherboards support ISA slots anymore but their PICMG 1.0 Passive Backplanes combined with a PICMG 1.0 Single Board Computer do.
Expert Tips:
*Please keep in mind that you will need the existing ISA card drivers for installation purposes and you will want to make sure that the PICMG 1.0 Single Board Computer selected has driver support for the Operating System you are using.
*You also want to remember that you can't use a PICMG 1.3 SBC with a PICMG 1.0 Passive Backplane. Both the Passive Backplane and SBC have to be PICMG 1.0.
Wall mount/Desktop




If you have form-factor size restrictions, there are also 5/6/8-slot Wall Mount/Desktop PCs available for use with your ISA application.
The same rules pertaining to utilizing a PICMG 1.0 Passive Backplane with PICMG 1.0 Single Board Computer still apply in this instance.
That also goes for driver support with the ISA cards you will be utilizing along with making sure that the SBC drivers support the OS you intend to use.
Since the amount of ISA/PCI slots is reduced with this specific chassis type, you will also want to make sure that you select a backplane with the correct mix of slots, so that you can accommodate all of your I/O cards.
 That's going to wrap things up on my discussion on the Two Industrial PC Form-Factors that Support ISA Cards. Please keep in mind that the information provided is dependent on OS, Driver & Software support, so there may be instances where a feasibility study needs to be performed before moving forward with a specific configuration. As always, if you have a questions or needs, feel free to contact me!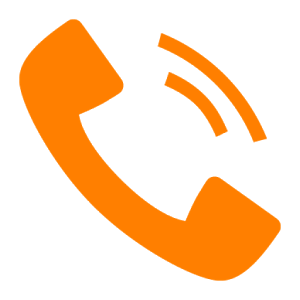 Call 800-830-9523 or

Email info@L-Tron.com