L-Tron Corporation echoes NHTSA's "Buzzed Driving is Drunk Driving" Thanksgiving message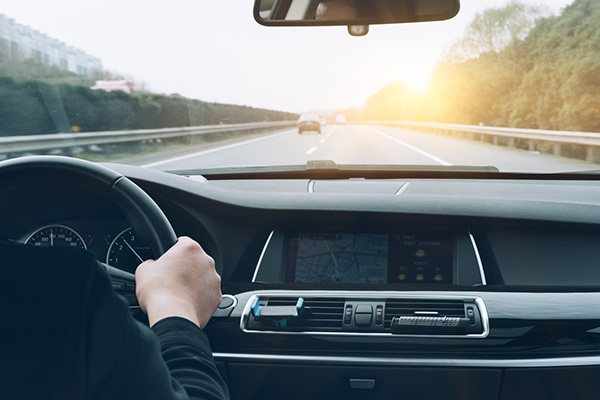 L-Tron Corporation joins the chorus of encouragement from traffic safety experts this Thanksgiving season, urging travelers to be mindful of celebrating and driving during the holidays.
TONIGHT IS THANKSGIVING EVE. According to NHTSA (the National Highway Traffic Safety Administration), "[it's] an evening associated with drinking and a big night for bars. From 2012 to 2016, more than 800 people died in alcohol-impaired-driving crashes during the Thanksgiving holiday period (6:00 p.m. Wednesday to 5:59 a.m. Monday), making it the deadliest holiday on our roads."
"There are SO many options for drivers these days. We used to be limited to calling a taxi or a friend for a ride. With 'ride-hailing' mobile apps for services like Uber or Lyft, there's no excuse for driving while intoxicated. We ALL use the highways and want to get home safely. Our clients in public safety HAVE to be on the road around the clock. They put their lives on the line every day in order to ensure our safety." – Gayle DeRose, L-Tron Corporation COO
According to traffic safety personnel employed by L-Tron, being mindful of not driving drunk is just part of the safety equation. L-Tron crash reconstructionists point out several safety precautions driver's can keep in mind:
Slow down and use caution.

That traffic jam you're caught in while shopping might not be a car accident. It could be a stranded motorist with a stalled car or flat tire. It might be one of YOUR family members. Slowing down and using caution when driving around a car blocking the road isn't just considerate, it prevents making matters worse.

Follow the direction of Safety Personnel.

There's a reason police, fire, and emergency medical personnel are in the road. Please keep in mind they have a job to do. Slowing down, stopping and following their directions makes a big difference.

Be courteous.

Courtesy IS contagious. Yelling or leaning on a horn at a stranded motorist, a cautious driver, or a pedestrian who stepped into a crosswalk can actually lead to a crash. A rude reaction can lead to distraction and tragedy.

Be conscious of road conditions.

Wet roads ARE slippery. Roads with wet leaves are slippery. Your ability to stop suddenly isn't just hindered on ice and snow – four-wheel or all-wheel drive doesn't make a difference when it comes to braking.

Be aware.

Distracted driving comes in all forms. Conversation inside a car, cell phones, music, animals, children, a cough, a sneeze, eating … the list is endless. It can take just a fraction of a second for a car crash to happen. Crashes usually occur over mere seconds and a simple distraction can end in tragic results.

Stay alert parking your car.

Many accidents happen in parking lots. Rushing to grab the best parking spot, stepping off a sidewalk without looking, unattended children, or backing without checking your surroundings can all lead to collisions which ruin holidays.
The L-Tron team wishes you a happy and safe Thanksgiving.
Drive carefully tonight and always.


---


Questions? Interested in more information on travel safety this Thanksgiving?
Get in touch with the L-Tron team.
Call 800-830-9523 or Email info@L-Tron.com