Press Release: L-Tron Corporation to jog cops' photographic mindset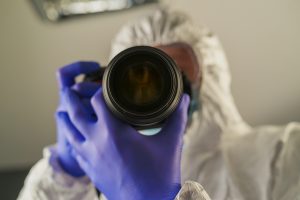 ROCHESTER, NY – L-Tron Corporation aims to help crime scene photographers regain control of their camera.
"Stop letting your camera control you, learn to control your camera," is the philosophy behind a free five-hour refresher forensic photography class the Victor, NY company is offering area law enforcement, Thursday, April 12.
The photography class, held in Rochester, NY, concentrates on returning crime scene technicians to using the manual settings on their camera – the way they've been trained in New York State since at least 2007, according to course trainer, Sergeant Hank Kula (Ret.). The re-familiarization with photographic basics – ISO, aperture, and shutter speed – is a lot harder than people think.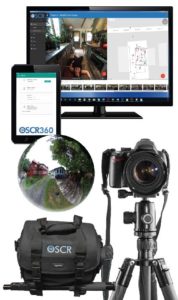 While advances in digital photography have made capturing crime scene evidence easier for law enforcement, securing images in difficult lighting situations still comes down to controlling light. Photography is often the primary forensic documentation tool. It underscores the production of "true and accurate" images of scenes and specific evidence. The goal of this course is for our police officers to be in control and confident they can capture the finest quality evidence pictures possible.
The course covers flash photography, crime scene procedures, and macro work. Attendees will also learn about spherical imaging through the lenses and software of OSCR360 – a crime and crash scene photography solution built by L-Tron. OSCR360 embeds traditional photographs and other digital evidence into 360-degree images for investigations and courtroom presentation.
Teaching the class are two Rochester-based police instructors who have taught forensics courses for more than a decade at the Monroe County Public Safety Training Facility.  The photography class is being offered to police officers everywhere, however is aimed at departments in the Syracuse-Rochester-Buffalo region.  The course is designed to be convenient and cost-effective for law enforcement agencies.
"We've worked for many years with police agencies all around the country." DeRose said.  "We understand police departments constantly face budgetary constraints, so we built this course as a way to give back to the officers who serve us every day."
For more information, or to register for the course click here.


Questions? Interested in speaking with one of the trainers?
Contact Julianne: 800-830-9523 x115 or email Julianne.Pangal@L-Tron.com

Questions? Interested in learning more?
Get in touch with the L-Tron team.
Call 800-830-9523 or Email info@L-Tron.com