Tony surprised us on his way back from California to NYC and attended our company Christmas party; what a great "present" for the Company. Learn more about our Christmas festivities this year here.
It was a well-kept secret which made it even better.
We got to "keep" Tony for an entire day-it was like old times – he even made it into our Christmas picture (Tony—but you will always be "here" in spirit).   He may or may not still be 'floating' around the office…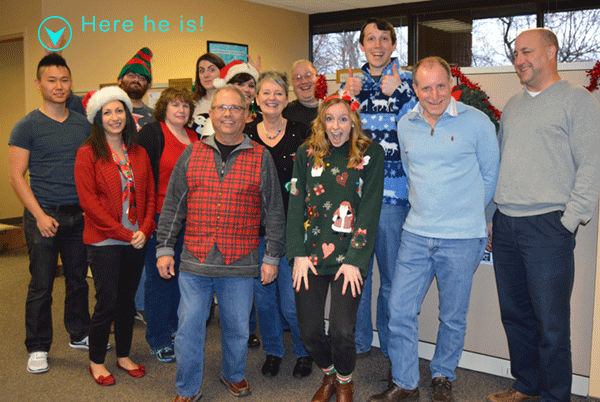 Thanks for the wonderful surprise, Tony!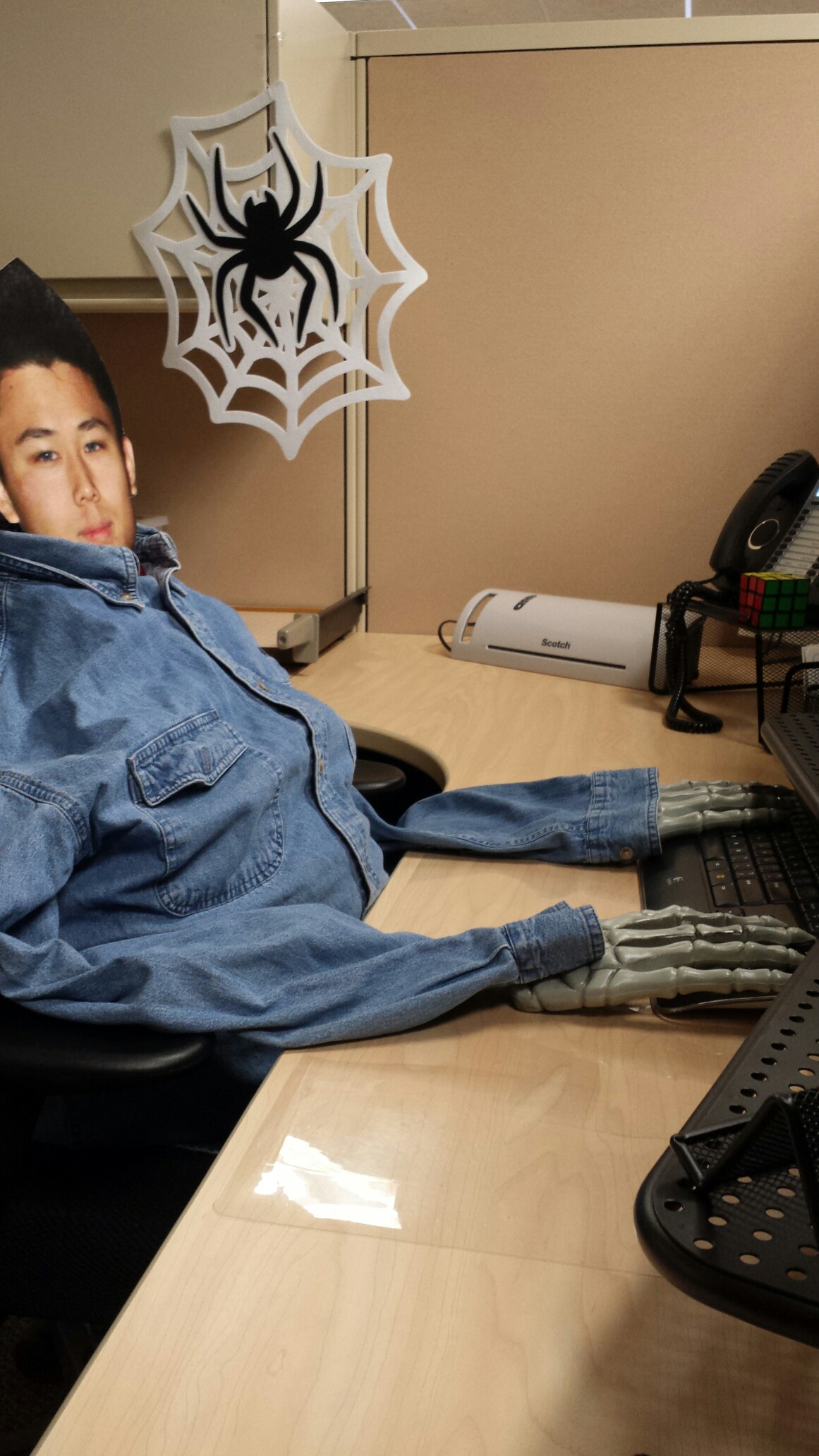 Here's Tony on Halloween!