Mobile Printer Makes Every Second Count for Law Enforcement
Lightweight and easy to use, the Brother PocketJet® 7 mobile printer is a dependable choice for on-the-go Law Enforcement printing, including electronic citations, warrants, photos, and Amber Alerts – plus all sorts of business-related printing demands!
Victor, NY, USA: Effective February 5, 2016. L-Tron Corporation announces the availability of the high-speed, dependable Brother® PocketJet® 7 thermal mobile printer for Law Enforcement and a variety of business applications. With Apple® AirPrint™ certification and WiFi or MFi Bluetooth compatibility available, on-the-spot printing has never been easier.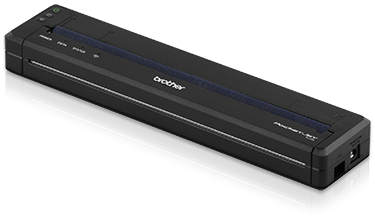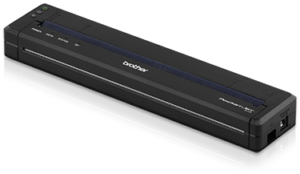 The compact design of the PocketJet 7 lends itself well to the space limitations found in patrol vehicles and mobile offices, plus it can be quickly stored in a briefcase or shoulder bag for easy access in the field. The PJ 7 allows mobile professionals in field service, public safety, home healthcare, route accounting/DSD, pest management, transportation & logistics, and more to have the freedom to print from almost any device without special drivers or apps. Able to withstand the hot and cold temperature extremes found on the road, the PJ7 can also be mounted in any position to accommodate the perfect fit within any type of vehicle – even motorcyles!
The class-leading PJ 7 prints crisp, clear images on a variety of printing medias at up to 300 dpi and offers fast, full-page printing of up to 8 pages per minute. Downtime need not be an issue with the PJ 7, as it prints upwards of 600 pages on a single full charge, and is compatible with Brother rechargeable Li-On batteries, AC adapters, and DC vehicle adapters. With fewer moving parts than office printers and no ribbon or ink cartridges to replace, users benefit from minimal maintenance costs and high reliability throughout the duration of ownership. Learn more in the blog series '5 Exciting Features of the New Brother PockeJet 7 Part I and Part II.
The PocketJet 7 printer is available at the same price point of its popular predecessor, the PocketJet® 6. Please contact L-Tron today to learn more.