Rochester-area Company Featured in Business Solutions Magazine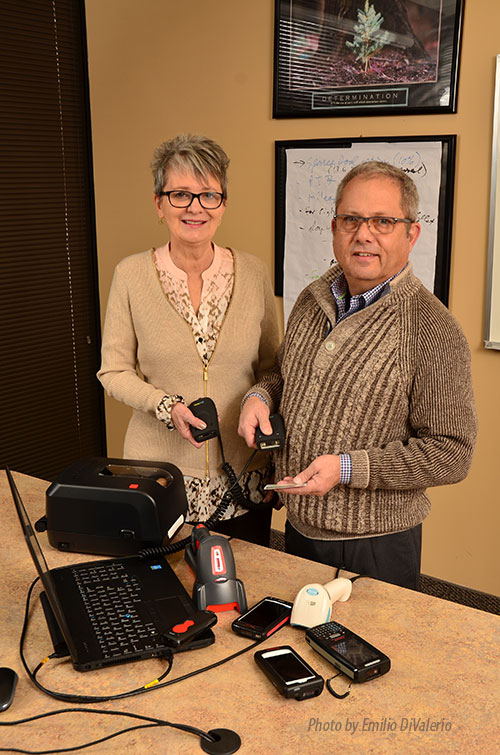 VICTOR, N.Y. – Feb. 14, 2017 – PRLog — L-Tron Corporation is pleased to announce that the company's leadership team has been featured in the national publication, Business Solutions Magazine (BSM). The article, entitled "4 Ways Working Smarter Can Lead to Double-Digit Growth," is published in the February 2017 edition of BSM.
L-Tron, led by husband and wife team, RAD DeRose, President and CEO, and Gayle DeRose, COO and Director of Marketing, were honored to be invited for an interview in January explaining how L-Tron channel's current workforce trends to result in company growth. The Business Solutions article discusses the factors that contribute to L-Tron's projected double digit growth in 2017. The factors include 1) An Empowered Workforce, 2) A Consultative Sales Approach, 3) Increasing Inbound Leads and 4) Obtaining ISO 9001 Certification. Trevor DiMarco, L-Tron's Director of Solutions and Elyse DeRoo, L-Tron's Digital Marketing Manager were also interviewed for the article, driving home the importance placed on employee's individual success and L-Tron's flat management style.
RAD and Gayle focused on driving a culture shift over the past five years. Not only are all team members given a voice, but their creative ideas are implemented on a regular basis. L-Tron operates as a team, everyone is given an opportunity to contribute to both each other's success as well as the greater company goals. "Our culture is truly a collaborative environment and we thrive on our intellectual sparring moments (where we challenge each other with data to back it up). We wouldn't be the company we are today without the team and culture behind us." – Gayle DeRose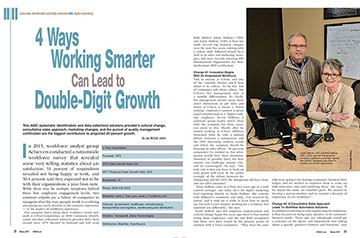 The full article can be read in February's digital edition of Business Solutions Magazine.
Click below to watch a Video segment from Time Warner Cable:

We're Featured in Business Solutions Magazine! - Time Warner Cable Clip
To learn more about L-Tron Corporation, please visit the company website at www.L-Tron.com.
L-Tron Corporation, a New York State business for over 40 years, is proud to provide technology solutions to over 2,500 Law Enforcement agencies, U.S. government agencies, as well as various healthcare and financial agencies. The Company specializes in data collection and field mobility solutions to streamline employee workflow, partnering with leading manufacturers, like Honeywell, to provide the very best hardware and software solutions available today.