Rochester, NY, USA: Effective February 23, 2017. This week marked the launch of the Rochester Police Department (RPD) Cuddle Bear Drive. The purpose of the drive is to donate hardcover "Cuddle Bear" books and matching stuffed animals to the Department, so that officers have them on-hand to distribute when they encounter frightened and worried young children on calls. The "Cuddle Bears" will be added to RPD's current "Books and Bears" initiative, with the hope that the donations will continue to make a huge difference on the streets of Rochester.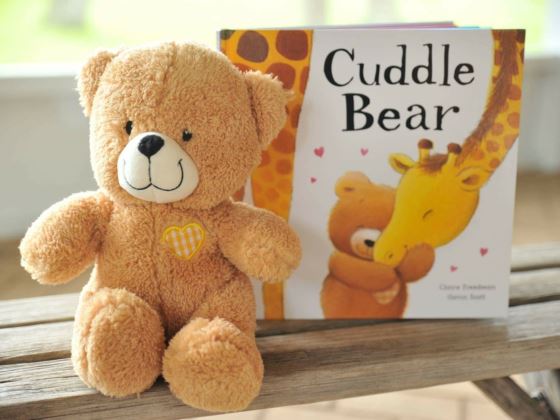 "We all know that our Officers respond to horrible situations all the time," says Carmella DeRose, one of the event organizers. "It's our hope that the books and teddy bears will not only lift the spirits of the children involved, but also that this small act of kindness between an officer and a child will help to foster a positive relationship between our community and its police department"
Community members and local businesses are supporting the effort by through donations and by spreading the word through social media and other outlets. The public Facebook event can be found at https://www.facebook.com/events/144999829345482/. For every two sets of books and bears donated, a third will be donated to the RPD by publisher, Usborne Books and More. The Drive will run through March 26, 2017.
DeRose, an Independent Consultant with Usborne, works for Rochester-area company, L-Tron Corporation. L-Tron works closely with Law Enforcement agencies nationwide and loves to support causes that "back the blue" from the local community. This past October, for instance, L-Tron sponsored its 2nd Annual "Cookies for a Cop" initiative. L-Tron is proudly supporting the Cuddle Bear Drive.