L-Tron Celebrates 7-Eleven Day (July 11th) with Free Slurpees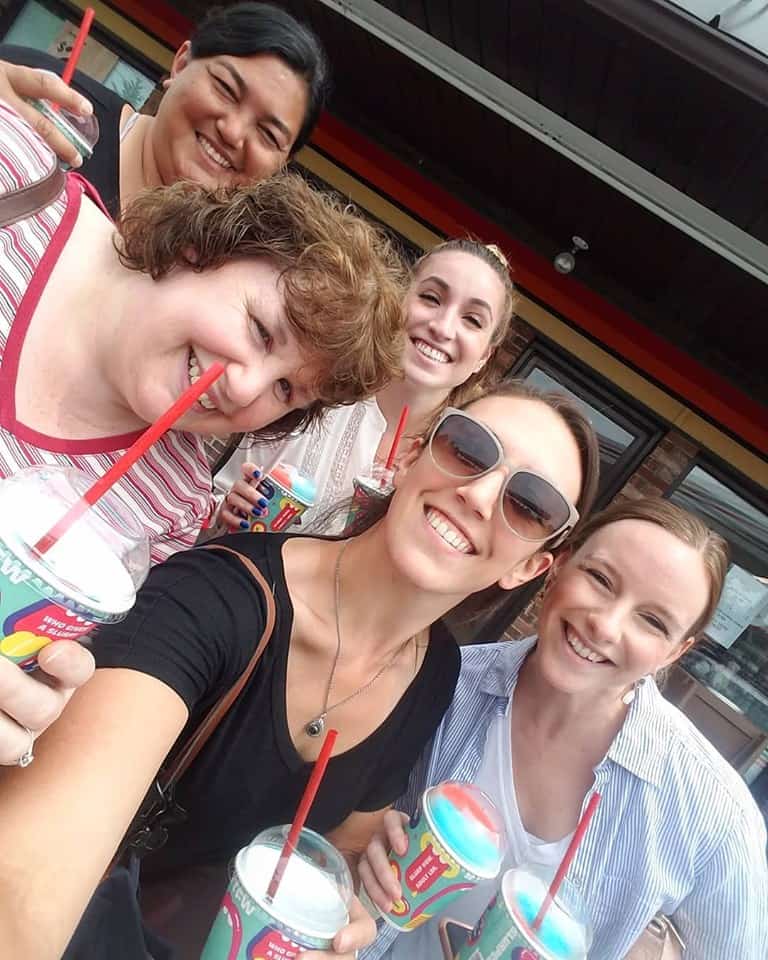 If you love Slurpees, July 11th is your day. Famously known as 7-Eleven Day, not only can you enjoy a delicious Slurpee, but this is the one day a year where you can get one FOR FREE. A few members of the L-Tron team decided to seize this special opportunity and take a trip to 7-Eleven. For most of us, this wasn't our first Slurpee, but M-Team member Elyse got to try a one for the first time! Here's what she had to say about her first #FreeSlurpeeDay:
"This is fabulous."

Elyse DeRoo, Marketing Manager
           The 7-Eleven Cashier told us that the store had given away over 700 Slurpees as of 2:00 in the afternoon and he expected to give away so many more by the end of the day! We decided to experiment with some flavor combinations and ended up creating a Cherry Blueberry Lemonade Slurpee, all while managing to avoid getting brain freeze. Special Slurpees were also brought back to the office for the company owners, RAD & Gayle.
We truly made the most of our #FreeSlurpeeDay and we can't wait for July 11th to roll around next year!
Slurpee or Slushie?
            This is a hot topic of debate- is it Slurpee or Slushie? Turns out both drinks are relatively the same, but Slurpees are exclusively sold at 7-Eleven. Both are flavored ice drinks that come in a variety of different flavors, but a Slurpee has a foamier texture compared to a Slushie. Slurpee ice is crystallized and combined with a flavor, while Slushie ice is crushed and mixed with liquid syrup. Both sound delicious, but which do you prefer?
---
Questions? Interested in learning more about #FreeSlurpeeDay ?
Get in touch with the L-Tron team.
Call 800-830-9523 or Email info@L-Tron.com