Over the past two weeks, L-Tron Corporation exhibited at two Law Enforcement conferences in Rochester NY and in Okoboji, IA.
The ESLETS (Empire State Law Enforcement Traffic Safety) conference was held in early April just down the road from us.
Law Enforcement officials attend sessions on topics that are relevant to police officers and the conference goal is to build a cooperative spirit across all agencies to better serve the communities they are sworn to protect.
As a company we are honored to be invited to support the conference and appreciate the opportunity to interact with our NY Law Enforcement clients; as well as display the most current in vehicle ecitation technology hardware solutions. We love to learn what's working as well as what isn't; and always take away great feedback from our NY clients that we have been collaborating with for more than 15 years.
The GHTSC  (Governor's Highway Traffic Safety Conference) was held in IA from April 26-27.  
L-Tron was a proud sponsor for this event.  We have been working with Iowa Law Enforcement providing in-vehicle technology e-citation hardware solutions for 12+ years. Click to view a list of agencies we have worked with. Again we are honored to sponsor as well as exhibit at this important conference.
We also held a door prize giveaway at both conferences, and two lucky Officers walked away with an Amazon Echo!
Two different states but not so different take-aways concerning electronic ticketing.
 There was lots of interest in our 4910LR DL (driver's licence reader), feedback included "we love this bar code DL scanner-it reads the driver's license super fast!"
"The image capture is great!" Police Officers are taking snapshots of the radar read WITH the motorist's driver's license picture right next to it.  They are also using it to capture ink on paper signatures, finger prints, and accident sketches.
The newest Brother mobile PJ 7 was also a hit
The Getac tablet was a huge attraction for its great form factor and its ability to easily disconnect from the Havis swivel mount.
Everything above was mounted in Havis's swivel mount
We love working with our public safety clients and also want to send a big heartfelt thank you for their service to us as you protect our communities every day.
Take a look at some pictures from both events below: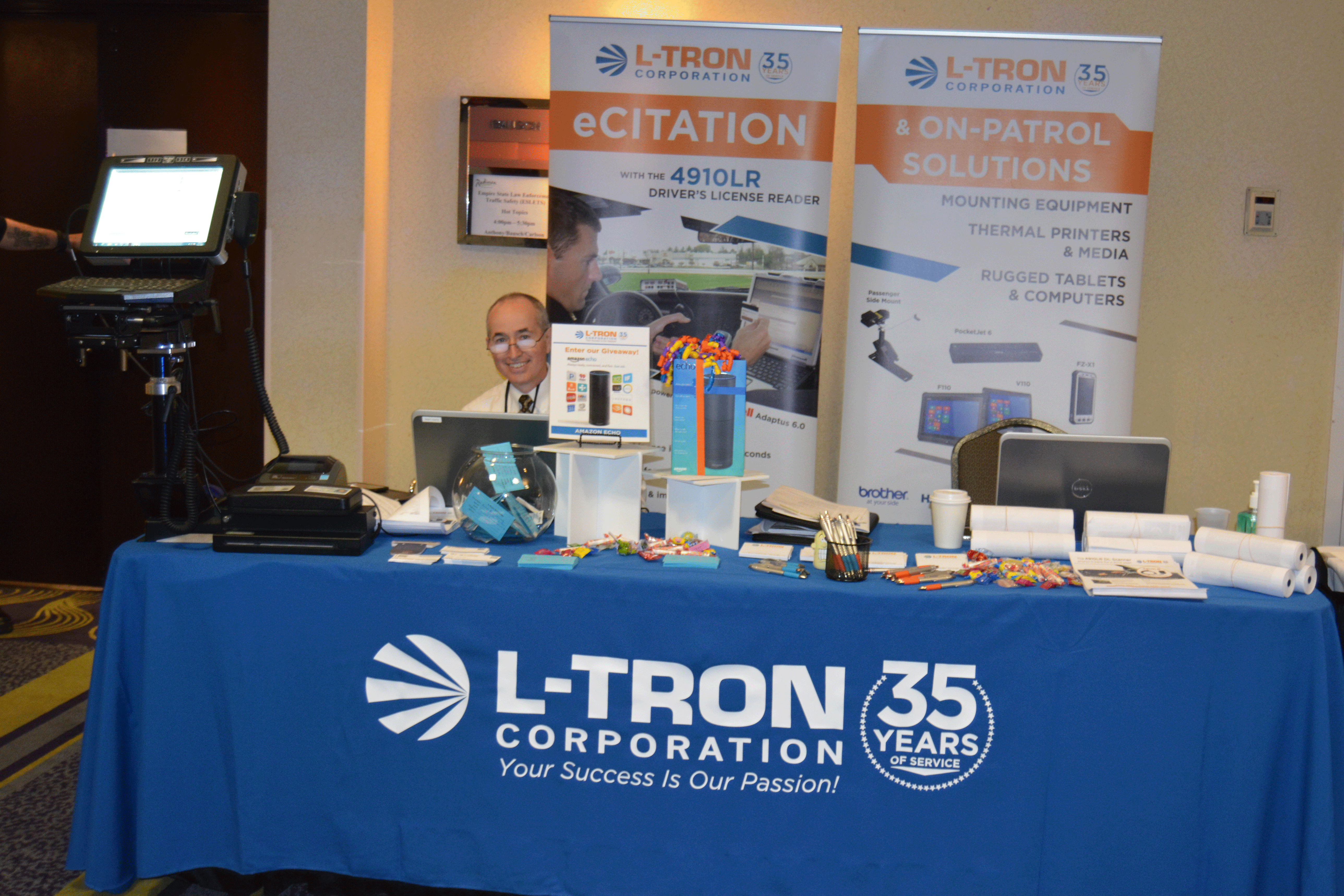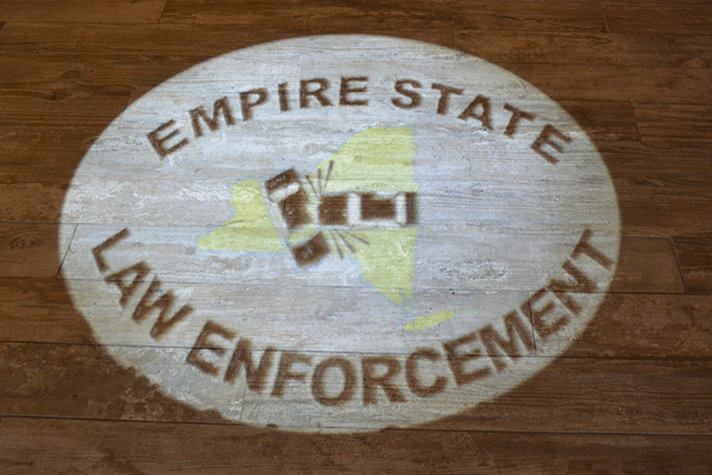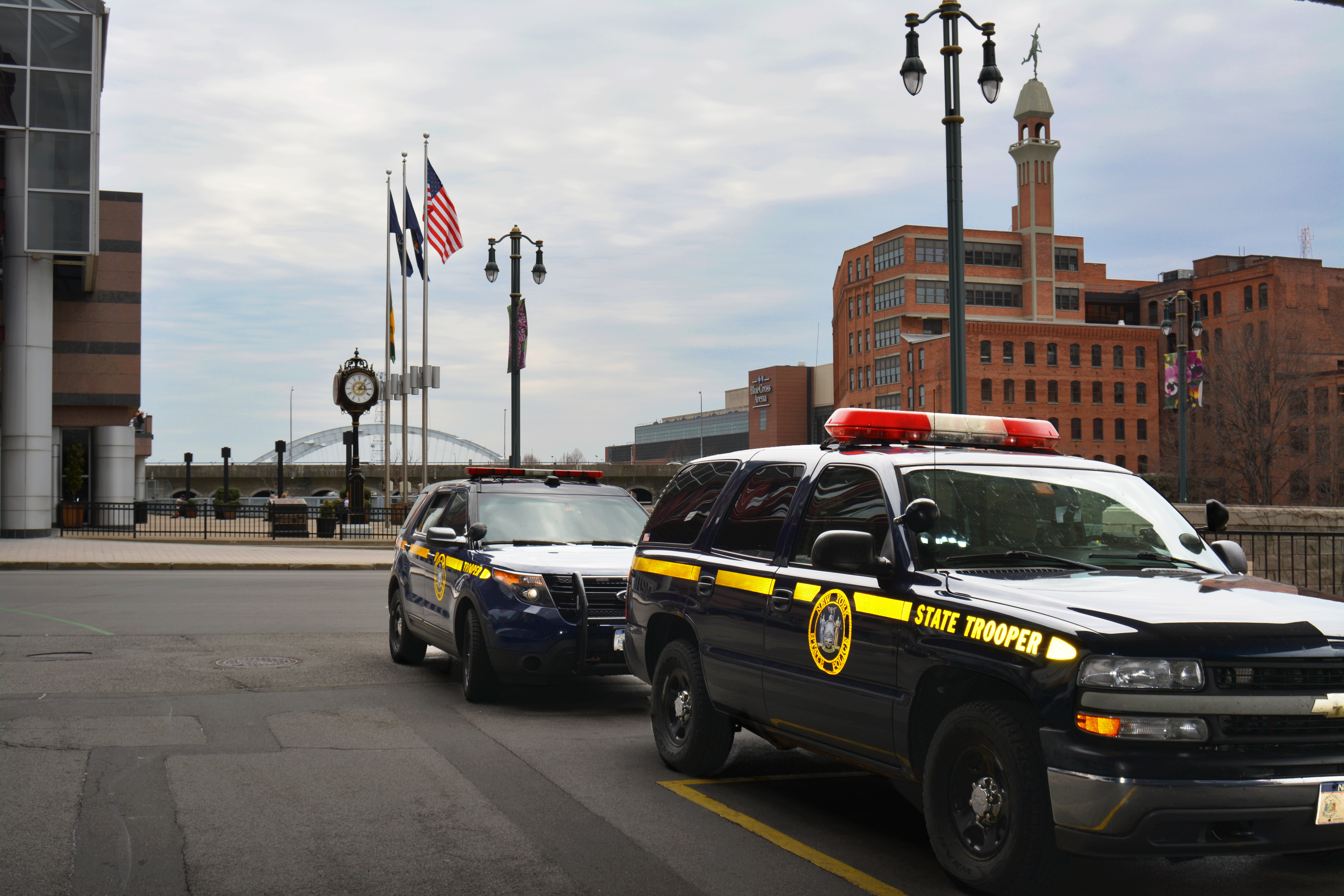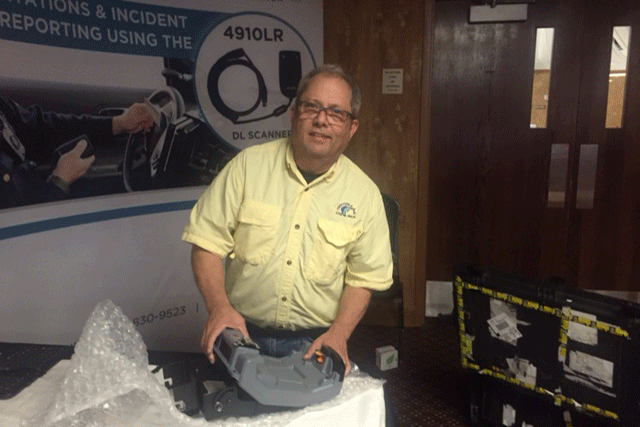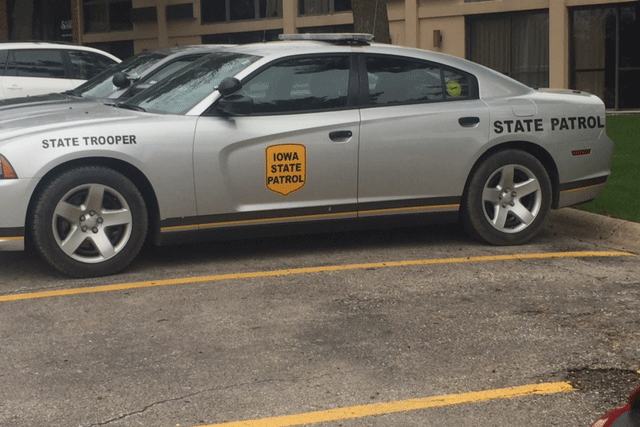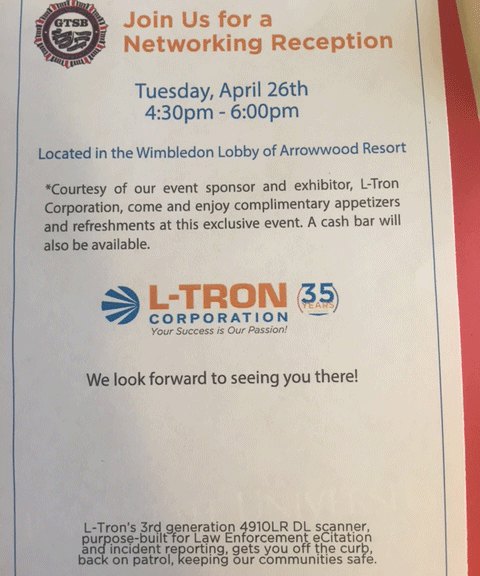 Will we see you at any of the remaining conferences this year? Click to view our conference schedule.