L-Tron Returns from the IACP 2017 Technology Conference (formerly LEIM)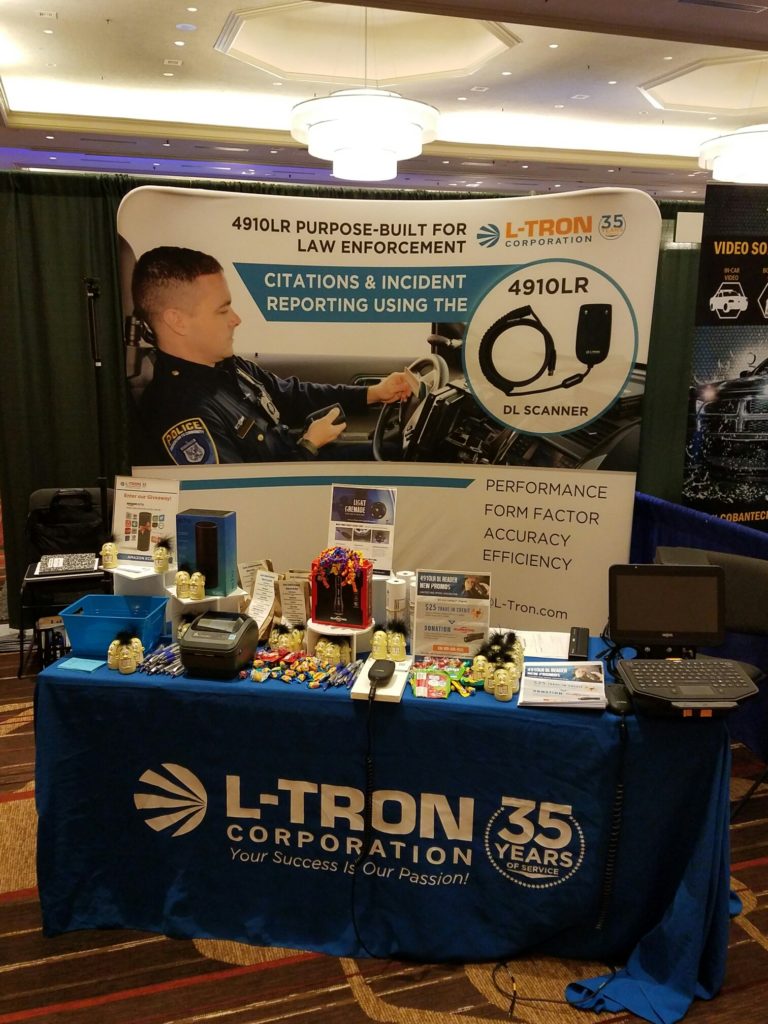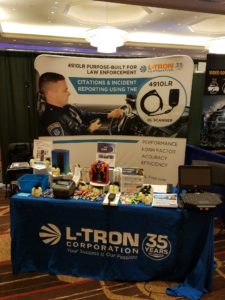 L-Tron team members Charlie & Julianne had a great time exhibiting and representing L-Tron at the IACP 2017 Technology Conference. This year's IACP Tech Conference (International Association of Chief's of Police) took place in St. Louis, Missouri and ran from May 22nd to May 24th. The IACP was founded in 1893 and the Technology Conference has been running for over 40 years. The conference attracts Law Enforcement and IT professionals throughout the U.S. and offers extensive workshops and learning opportunities.
Conference highlights included:
Networking opportunities
Substantive workshops
Knowledgeable speakers and quality facilities
New insights to address operational issues and problems you may encounter at home
Julianne and Charlie met with Law Enforcement Officers, showed a small selection of L-Tron's technology offerings (including mobile printers and mounts) and answered customer's questions about L-Tron's 4910LR DL Reader. At this year's IACP 2017 Technology Conference, L-Tron was excited to showcase two brand new products – the Light Grenade and the OSCR360 Solution.
The Light Grenade
The Light Grenade is down-range, deployable, tactical 360 degree light source created to increase officer safety and provide Law Enforcement with the tactical advantage. The Light Grenade can be thrown into a dark room, alley, or abandoned building to light up the space, find a target and eliminate the traditional tunnel vision associated with a flashlight.
The OSCR360 Solution
The OSCR360 Solution offers a better way to capture and present crime scenes and crashes. The solution captures scenes and the chain of events in 360 degrees, then allows users to create a virtual tour with a photographic timeline. The OSCR360 Solution is a container for all ancillary evidence.
Finally, L-Tron would like to congratulate the winners of our raffle prizes! Jim from Missouri won an Amazon Echo and Chris from Virginia won a SureFire Flashlight!