L-Tron Celebrates Flag Day (and Jason's Birthday)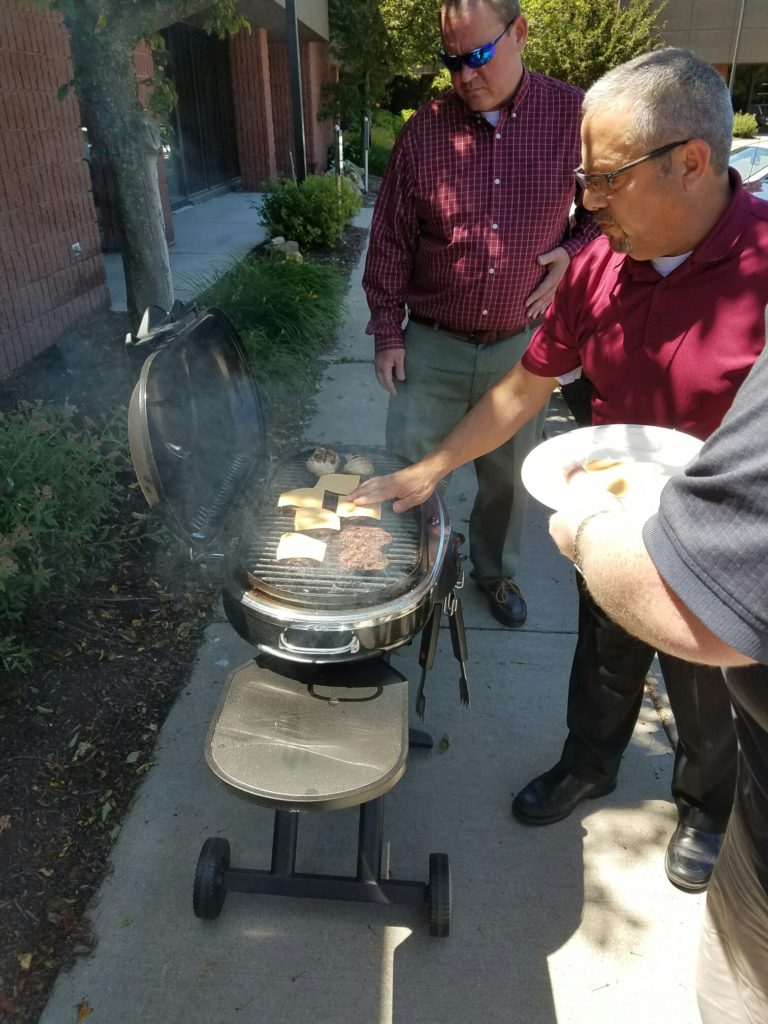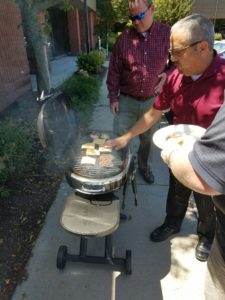 Wednesday, June 14th, L-Tron took the afternoon to celebrate National Flag Day and team member Jason's belated Birthday. The team enjoyed the beautiful weather and had a cook-out with burgers, hot dogs, and (of course) vanilla birthday cake. RAD and Jason manned the grill and prepared the meat. Once all the food was ready, the team had a picnic in the parking lot and soaked in the sun.
Flag Day
National Flag day is celebrated every June 14th and commemorates the adoption of the flag of the United State of America. Several cities throughout the U.S. hold parades and celebrations. Quincy, MA hails as having the longest-running Flag Day parade of its kind, while Troy, NY is home to the largest parade. The Troy "Flag Day" parade regularly attracts over 50,000 attendees. The week of June 14th is considered "National Flag Week," and oftentimes the president will urge U.S. citizens to fly their flags. The flag is also displayed on all government buildings. To learn more about Flag Day, click here.
As is often the case, L-Tron celebrated with a day of eating – we started the day with two boxes of donuts and enjoyed potato and pasta salads with lunch. Jeremy went out of his way to pick up some chicken for Julianne (the resident picky eater). There were also plenty of extra chips, cookies and snacks to help the team get through the remainder of the day. Because Jason was on a diving vacation for his birthday, we thought a cook-out would be just what he needed to settle back into the swing of things. Spring is the best time of the year in Western NY, we hope to have several more picnics and bbq's throughout the course of the summer!