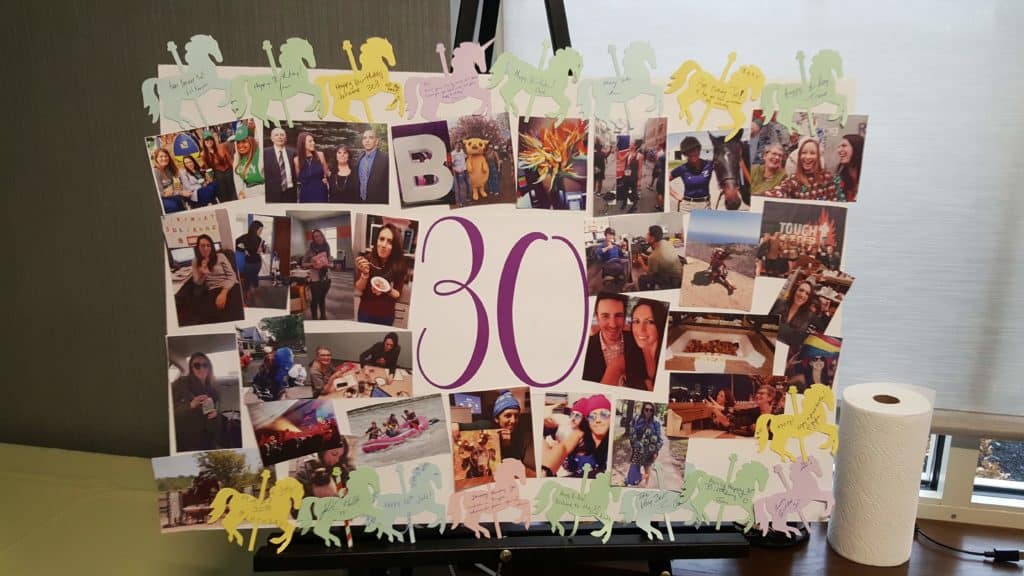 The L-Tron team came together to celebrate Juli's 30th Birthday on New Year's Eve.
Happy 30th Birthday, Juli!
Everyone at L-Tron surprised Juli on New Year's eve with a little birthday celebration. The team hid in the conference room and sang to Juli when she walked in. The team shared an elaborate spread of cheese, crackers, fruit & chocolate. Gayle & RAD also provided 4 bottles of delicious red wines for tasting. Juli was gifted with a beautiful portrait of one of her horses. The team wrapped up the afternoon with red-velvet cupcakes and left the office a little early to kick-off their evening celebrations.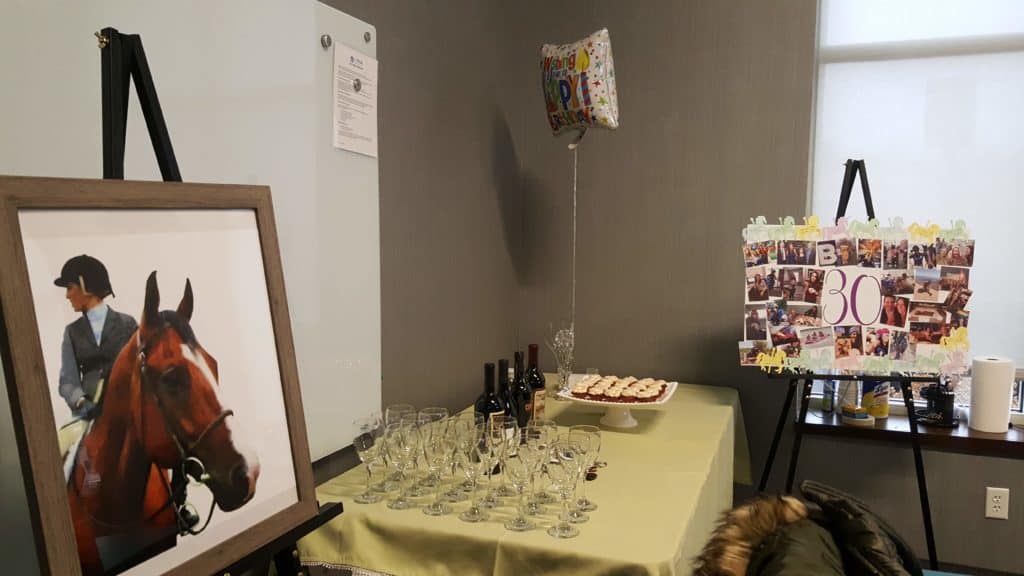 Some fun facts about Julianne..
Juli is a proud member of the L-Tron marketing (M) team. She is the first point of contact for many of our customers, and is often the first person that new client's interact with. She has been with the L-Tron family for a little over 3 years.
In addition to writing content, receiving feedback from customers, and attending conferences, Juli also manages the L-Tron social media and assists with L-tron's internal events. In her free time she is super active – riding horses, running and doing yoga. Lastly, Juli loves to give back to the Rochester community. She is a member of the Gilda's Club Rochester Associate Board and has even convinced other L-Tron team members to get involved in Gilda's Club events (like the annual Bachelor auction).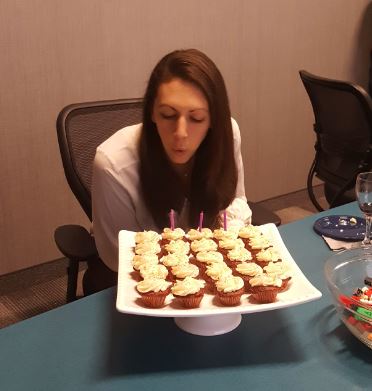 Favorite color: Green & Burgundy
Favorite snack: Peanut Butter Pretzels and microwave popcorn
Favorite dessert: Cheesecake
Favorite pastime(s): Horseback riding, running, yoga, reading, and giving back to the community.
The L-Tron team would like to wish you a very Happy Birthday, Juli!
---
Questions? Interested in learning more about Juli's Happy 30th Birthday celebration & our company culture?
Get in touch with the L-Tron team.
Call 800-830-9523 or Email info@L-Tron.com