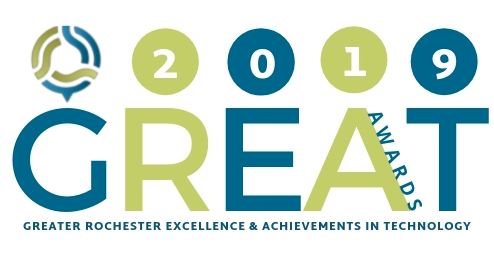 The L-Tron team is honored to be recognized as a finalist for the 2019 Technology Innovation GREAT Award for the OSCR360 Solution.
What is greatness? The TechRochester GREAT awards recognize Rochester area companies who have exhibited excellence, leadership and achievement in the technology field. Last year, L-Tron was a finalist for the "Best Tech Workplace Award" and is being honored again as a finalist in the "Technology Innovation Award" category. The award winners will be recognized during an awards ceremony at the Joseph A. Floreano Rochester Riverside Convention Center on Wednesday September 18th, 2019 at 5:00 pm.
L-Tron prides itself on being a forward-thinking company. Since 1975, L-Tron has specialized in data capture hardware and software for the public sector, field mobility and manufacturing industries. L-Tron builds solutions directly from the voice of our customers, relying on their feedback and addressing their needs and concerns. We are pleasant, proactive and passionate about providing service and product excellence.
L-Tron introduced OSCR360 to Law Enforcement agencies in 2017. The system assists government agencies in processing crime scenes and organizing their digital evidence. Traveling across the country, the OSCR360 team has visited over 400 agencies this year.
Meet OSCR360
OSCR360 is a two part multi-use system designed and built directly from the voice of public safety. The two parts of the system include easy-to-use case organization software (developed in-house by L-Tron), and a 360 degree capture kit consisting of a 360 degree camera, tablet and L-Tron's own sensor tube that captures meta-data such as cardinal direction, tilt and the user's GPS coordinates.
Using OSCR360, Officers are able to document everything from code violations to an intricate homicide scene. OSCR is brought room to room and within seconds is able to capture every detail – so no evidence is missed. Users instantly preview their 360 degree photos and can even bring the images out to command staff, which ensures the scene is not disrupted. Then, when Officers or Attorneys are ready to build their case, OSCR allows them to attach all of their digital evidence files (word documents, citations, autopsy reports, pictures, videos, etc.) for a complete walk-through of the case.
OSCR360 is helping Police Departments, Fire Departments, DA's, first responders, Coroners, private agencies, Insurance agencies and federal, state, and local government agencies to capture, organize and present every case or crime scene.
"OSCR360 is a revolutionary product, built directly from the voice and feedback of our customers. We are honored to be recognized by TechRochester and the GREAT awards, but we are most proud of the difference that OSCR is making for Law Enforcement Officers – at the local level and across the country.

Gayle DeRose, COO & Principal at L-Tron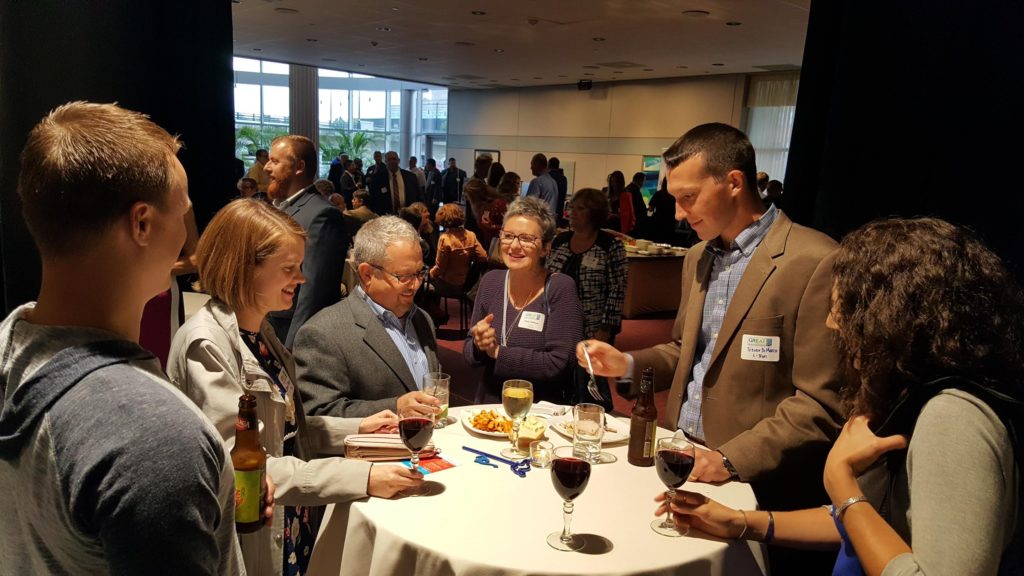 See you at the GREAT Awards!
According to TechRochester's website (https://techrochester.org/events/2019-great-awards/), the GREAT Awards were created to recognize and celebrate "technological achievement in the Greater Rochester community, by highlighting the organizations and individuals that show leadership and innovation in the field of technology." The 'Technology Innovation Award' recognizes a company that has shown sustained commitment and leadership in support of innovative technology creation. The specific technology enables services or resources that allow other organizations to reach their goals and objectives. The award is judged based on innovation, originality, sustained leadership and achieved successes.
Our team is looking forward to the upcoming awards dinner, and would like to congratulate the other 'Technology Innovation Award' finalist, Envative.
---
Questions? Interested in learning more about the 2019 Technology Innovation GREAT Award?
Get in touch with the L-Tron team.
Call 800-830-9523 or Email info@L-Tron.com