Thanks for stopping back in to read the 3rd part of this series on "Getting LEAN" with Data Matrix Barcodes in the manufacturing industry.
If you missed the first two parts, you can read them here:
Part 1 
Part 2 
Application Versatility
Whether it be the assembly lines, final assembly lines, test and measurement locations, quarantine areas, rework areas, warehouse or shipping, the ability to implement a 2D Data Matrix barcode enables users to provide their infrastructure and end users with all lot traceability information required for each product.
Whether you are utilizing the Granit 1911i or 1981i or instead implementing a corded Xenon 1900G 2D imager or handheld/fixed position VuQuest 3310G 2D imager, there are a myriad of solutions available, depending on the application, scanning distance, scanning surface, size of barcode, type of barcode, integrity of barcode and light source.
When I refer to light source, I refer to the amount of illumination required to read the barcode. Some applications have low or no light, so making sure that there is enough illumination for data capture is essential.
Customized Scanner Programming
Every barcode scanner has programming that enables you to emulate a COM port, capture data via USB keyboard, center the imager on the barcode, vocalize an acknowledgement beep on successful scan, add a prefix/suffix, etc.
My reason for addressing the programming aspect is because a lot of users will receive a barcode scanner, need to do something specific and not receive the support to accomplish this. Then, they will then put the scanner back in the box and return it for credit, either due to frustration or a lack of technical support.
We believe in the value we add as an industry leader in barcode scanning applications.
We provide:
pilot units for integration
have engineering, application engineers and a Solutions Team in-house to support your needs
 listening to your requirements for a successful implementation and listen to your feedback for enhancements in the future.
Industrial Footprint
At the end of the day, you can have a great barcode scanning solution that meets all of your needs but if it isn't industrial, you risk damaging units due to the demanding environment you work in.
Not all barcode scanners are industrial, since different industries (such as retail and healthcare) have differing requirements.
With that said, there have been numerous industrial applications where barcode scanners such as the Honeywell 1D Hyperion 1300G imager, 1900G or 3310G perform just as advertised. They are either fixed-mounted or affixed to desks, tables, stands, etc., so the susceptibility to heavy environmental factors, rough usage and drops are minimal.
When an industrial solution is required, you have the Honeywell 1910i, 1911i, 1980i, 1981i & 1280i & to choose from.
All serve different purposes but all guarantee you a solution that is truly rugged.

Questions? We'd love to hear from you.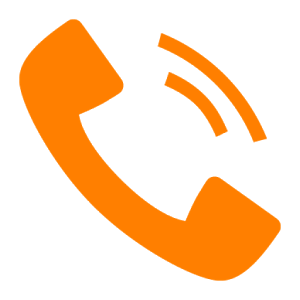 Call 800-830-9523 or

Email info@L-Tron.com