This Memorial Day 2018, take a moment to remember and honor those who sacrificed for our freedom.
Although Memorial Day 2018 brings to mind the start of summer, picnics, barbecues, and a day off of work (on Monday), it is important to remember the REAL reason for the holiday. Memorial Day is meant to honor the sacrifices service men and women have made to maintain the freedom and safety of America.
The History of Memorial Day
Memorial Day, originally called Decoration Day, began at the conclusion of the Civil War as a way to honor those lives lost on both the Union and Confederate sides of the war. Although it is difficult to pinpoint the exact birthplace of the holiday, early "Memorial Days" celebrated in Charleston, SC honored over 257 Union soldiers who were buried in unmarked graves (Time.com). The government later deemed Waterloo, NY the official birthplace of Memorial Day. After World War II, the holiday was renamed Memorial Day, and in 1968 it was designated as the last Monday in May. Memorial Day often marks the unofficial start of summer.
This Memorial Day 2018, as you are relaxing and celebrating summer, be sure to pause for a National Moment of Remembrance at 3:00 pm, your local time.
L-Tron Partners, RAD & Gayle DeRose, honor their father (& father in-law):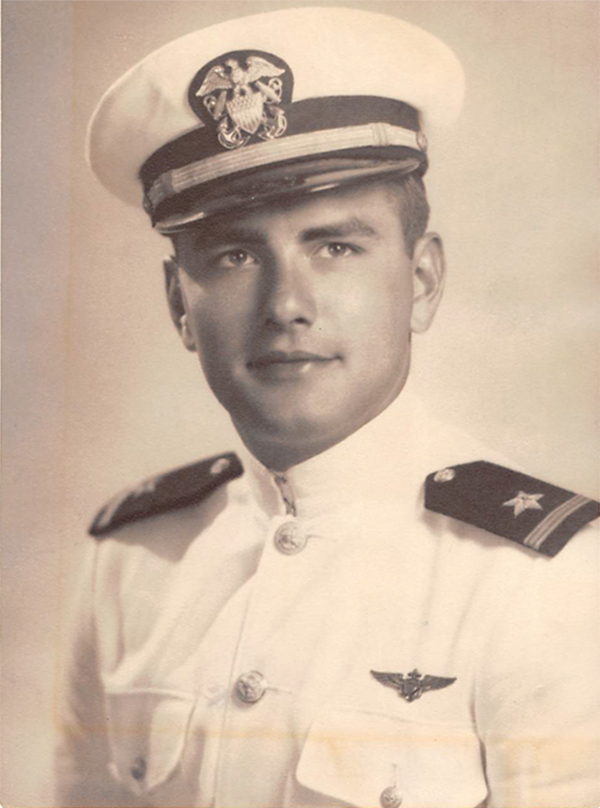 Robert Anthony DeRose was born October 3,1924 and dreamed of becoming a pilot. He voluntarily joined the military during his freshman year in college to become a US Navy Aviator during World War II. He piloted the Avenger from a carrier ship stationed off the coast of Japan. He, like other members of the greatest generation, rarely talked about his service and his sacrifices. When we would ask questions about WWII and his role, he would go quiet and we respected the quiet.  
During his time in service, he never made plans for his future, given the risks he took everyday to protect others.
His last mission was to fly observers up and down the coast of Japan's beaches during the U.S. invasion. He was told to land his plane on the beach when it ran out of gas, and "they" would come and pick him up. The next events in the war would change his life; and ours, forever. The bombing in Nagasaki and Hiroshima canceled his mission to Japan.  
He completed his military service, went back to college, became an engineer, and met his wife Libbie. He lived a wonderful and full life through December 26, 2014.
One of the last gifts he gave our family was moving from SC to upstate NY to be closer to us; his Rochester family. We had a great two years of creating memories together, including spending as much time as possible with his great grandchildren. Towards the end of Bob's life he shared a bit more of his service during WWII; when asked.  What did we learn? Nothing we didn't already know. Robert Anthony DeRose served his country with integrity, honor and courage. He, along with many of his family members and friends, was willing to sacrifice his life for us, for our freedom –  expecting nothing in return.
Bob's legacy lives on through his three children, seven grandchildren, and seven great-grandchildren. The life he never planned for is now his legacy;  his values, integrity, and love for life are still going strong through his family. His legacy is paying it forward each in their own way as CEO's, scientists, lawyers, teachers, engineers, healthcare professionals, and the future is very bright for his 7 GREAT grandchildren.  
Dad, Papa, "Big" Papa was a man of honor and we will never forget.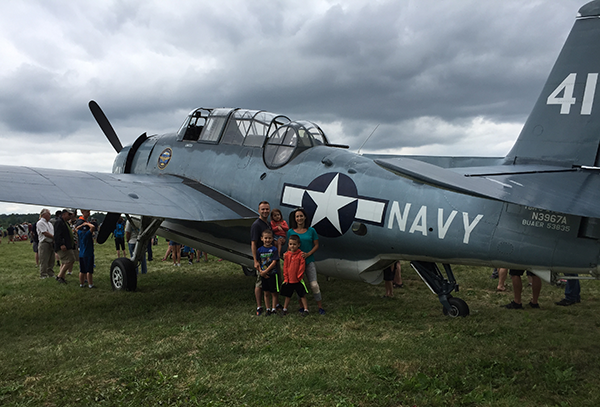 L-Tron would like to extend a sincere 'thank you' to all of the service men and women who continue to sacrifice their lives in order to keep ours safe.
Tweet @LTronCorp to share your Memorial Day 2018 plans and how you plan to honor the service men & women in your life.

Questions? Interested in learning more?
Get in touch with the L-Tron team.
Call 800-830-9523 or Email info@L-Tron.com