L-Tron, the Brighton PD & the Brighton Fire Department partnered together to present our December Forensic Photography Refresher Course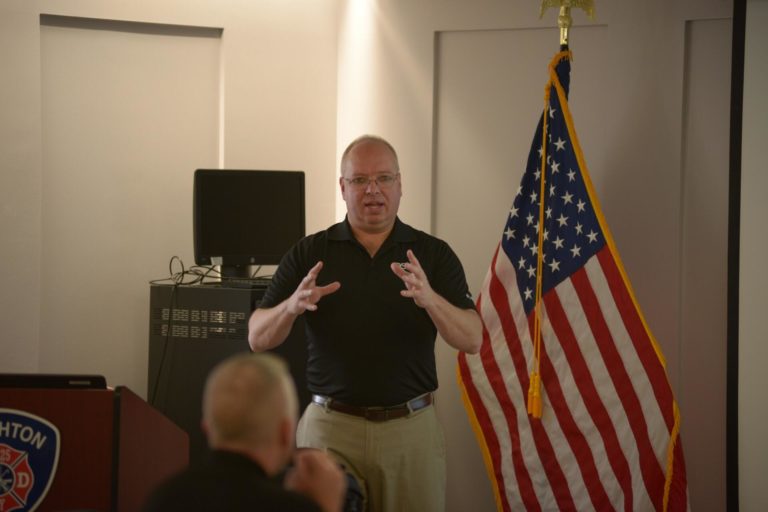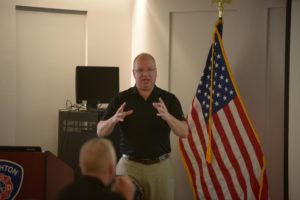 The L-Tron team kicked off December with another run of our Forensic Photography Refresher Course. Andy McNeill, L-Tron's Director of Forensic Education, led the class with an overview of basic photography skills, with an emphasis on escaping manual mode to present a true and accurate representation of a crime scene. Andy was joined by L-Tron team members Hank & Juli, who assisted with trouble-shooting cameras, setting up, serving breakfast & lunch, and answering any questions.

The winter course was sponsored by the Brighton PD and held at the Brighton Fire Department. Both L-Tron & the greater Rochester Law Enforcement community were appreciative of the shared space, and Brighton's willingness to open up the Fire Department for the course. The Brighton Police Department was one of the early adopters of L-Tron's OSCR360 Solution, and Investigators have been using the system on everything from cold cases to homicide scenes. You can learn more about OSCR in "OSCR360 Whitepaper: More than a camera for crime & crash scenes."
The photo refresher course offers a great way for evidence technicians and investigators to refresh their photo skills. These skills are necessary and must be top-of-mind, especially at the scene. Hank, a member of the L-Tron Law Enforcement Support Team shared one of his own experience from when he was with the Greece Police Department.
"I once supervised the processing of a homicide scene where images of the suspect's footprints were critical to linking him to the location. I noticed my Sr. crime scene technician photographing the footprints without a tripod. I would find this out later. Days later. Between camera shake, inaccurate focus, and lack of 90-degree camera position to the evidence, the images were useless for comparison."

– Hank Kula, L-Tron Law Enforcement Support, Sergeant Greece Police Department (Ret,)
Attendees of the winter course were introduced to the following photography skills;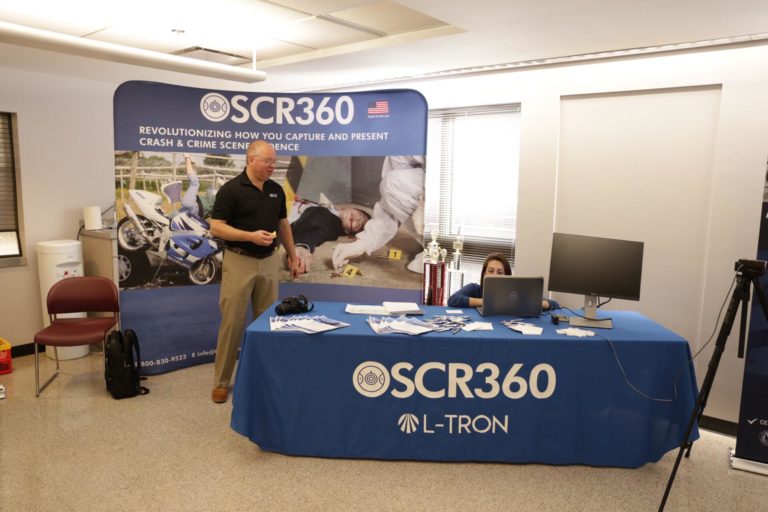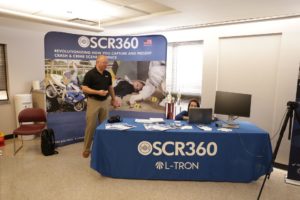 Shooting modes & variables
Exposure values
Flash control
Forensic Camera Settings
Close-up Photography
Overcoming various lighting challenges
Spherical Photography for scene overalls
An introduction to the OSCR360 Solution
The winter course was approved for ACTAR CEUs (continuing education credits)  and both IAI CEUs and initial certification credits.
Visit our facebook page to view more images from the event.
You can sign up for our next Forensic Photography Refresher Course here (date TBD).



Questions? Interested in learning more?
Get in touch with the L-Tron team.
Call 800-830-9523 or Email info@L-Tron.com