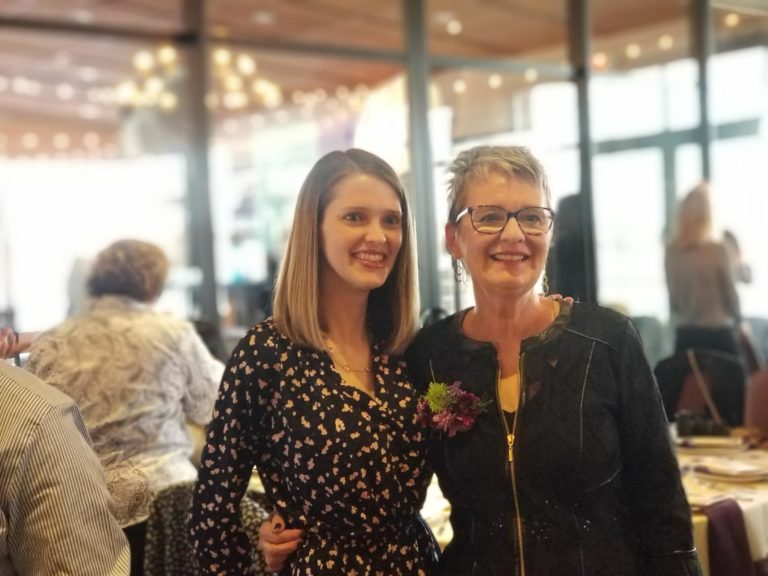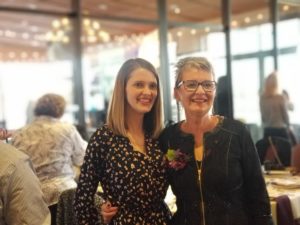 The L-Tron team is proud to announce that Gayle DeRose is a finalist for the TechRochester Technology Woman of the Year
From handling customer accounts as the only woman at L-Tron Corporation, to running its operations 30 years later, Gayle DeRose has been recognized for including others on her journey.
For a second year, the L-Tron Partner, Chief Marketing Officer, and Chief Operation Officer is one of nine nominees for Technology Woman of the Year by TechRochester. The winner will be named at its awards breakfast which also honors the Emerging Technology Professional Woman of the Year, April 24th at Monroe Golf Club.
DeRose actively advocates for closing the gender gap in technology by promoting growth for women in STEM education, breaking down stigmas, and through hiring. Citing 2017 data that showed only 26% of the tech computing workforce was comprised of women, she proudly points to L-Tron, where women make up nearly 50% of the company.
"Women bring a different perspective, often inspiring new ideas others didn't think of. I empower woman to become individual leaders at our company to grow as part of an engaged team of innovators. That enables them to share their struggles, advice, and experiences as they support and learn with each other."

– Gayle DeRose, CMO & COO at L-Tron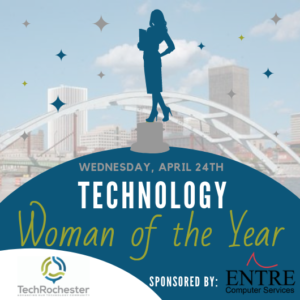 "Designed to recognize, celebrate, and make visible the achievements of women in high technology fields," the Technology Woman of the Year nominees were selected on the following criteria:
a minimum of five years' experience in a leadership role
contributions to the technology profession
contributions to advancing the status, opportunities, and employment for women in technology professions
community involvement
Among those brought along by DeRose, is L-Tron Marketing Manager Elyse DeRoo. She says DeRose should be credited with establishing the L-Tron team culture. "I admire her transparency, kindness, and how she leads our team. She's also a mentor – she coaches, and she doesn't ever want the spotlight on her," DeRoo says. "The whole team shines, and what she does behind the scenes is incredible. I am lucky and honored to collaborate side by side with her and learn from her every day."
Giving the keynote address at the awards breakfast is Jennifer Beckage, Managing Director of the law firm Beckage PLLC, which focuses on cybersecurity, information technology, privacy law and business growth. Beckage recognized internationally as a leader in data breach response, and was cited last year by Buffalo Business First as one of "25 Women of Influence."
TechRochester is an association of professionals within the technology business throughout the Greater Rochester Region. It exists to promote and support growth in the region's tech industry through educational and networking activities. Previously known as Digital Rochester and established in 2000, it expanded its reach in 2010 by joining with the Association for Women in Computing and the eBusiness Association. TechRochester works closely with the Greater Rochester Enterprise.
Click here for tickets to attend the awards breakfast.


Questions? Interested in learning more about Gayle & L-Tron's company culture?
Get in touch with the L-Tron team.
Call 800-830-9523 or Email info@L-Tron.com