St Patty's Day Fun!
Although we did not have a St Patrick's day parade inside the company walls and perhaps could not surpass the Top 10 St Patrick's Day Grand Celebrations according to National Geographic, we managed to have some fun in between all the busyness of our work day! Wearing something green was the only requirement to be able to participate in our celebration – game on!
First came the food.
Then came the drink.
Then came the music.
Then came the leftovers on Friday.
And then came the 2lbs we all gained?
All in all it was a great way to mix in the fun with the work -total team collaboration to pull the celebration off made it all the more special.
Take a look at some pictures from the fun festivities below: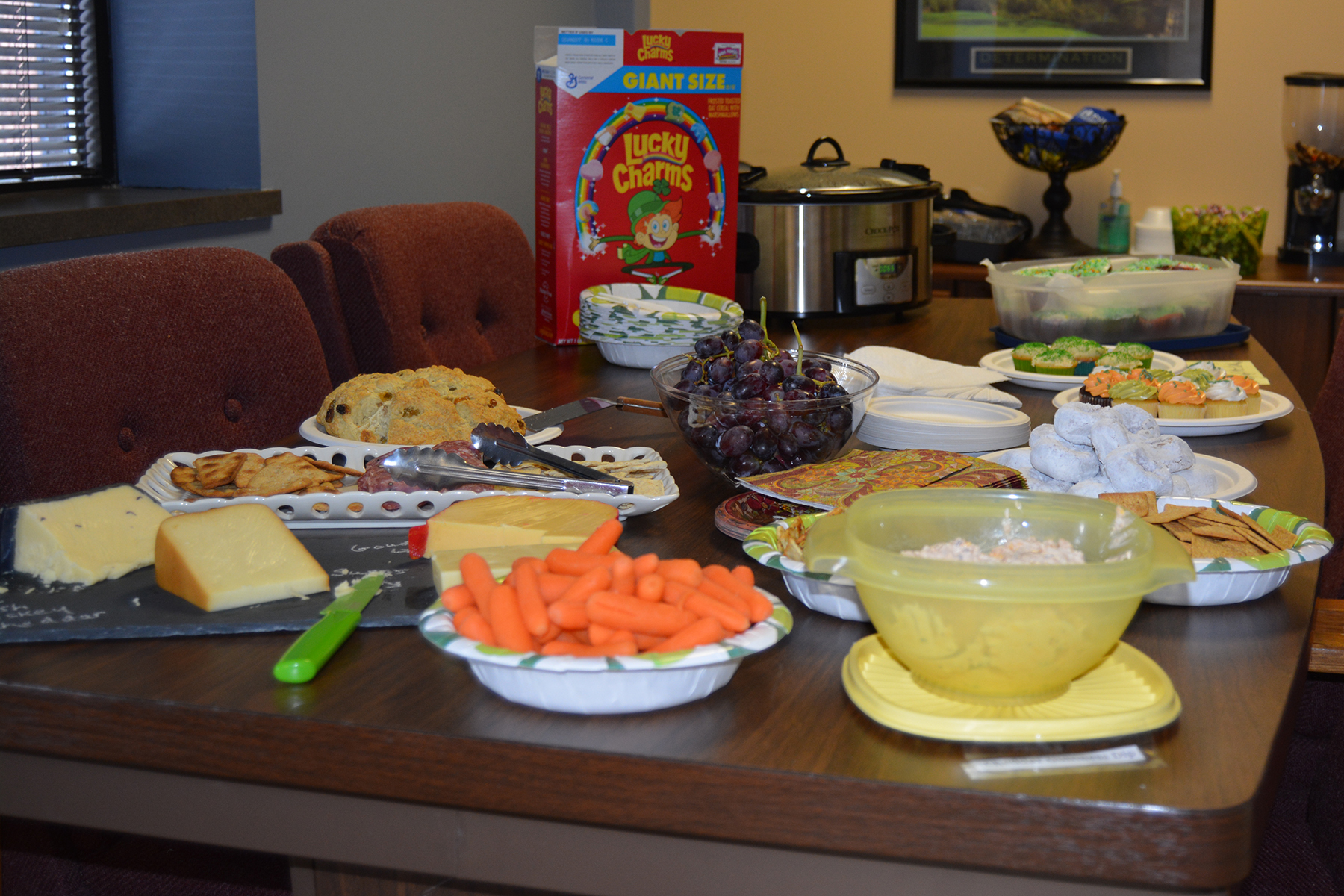 Who sees the leprechaun?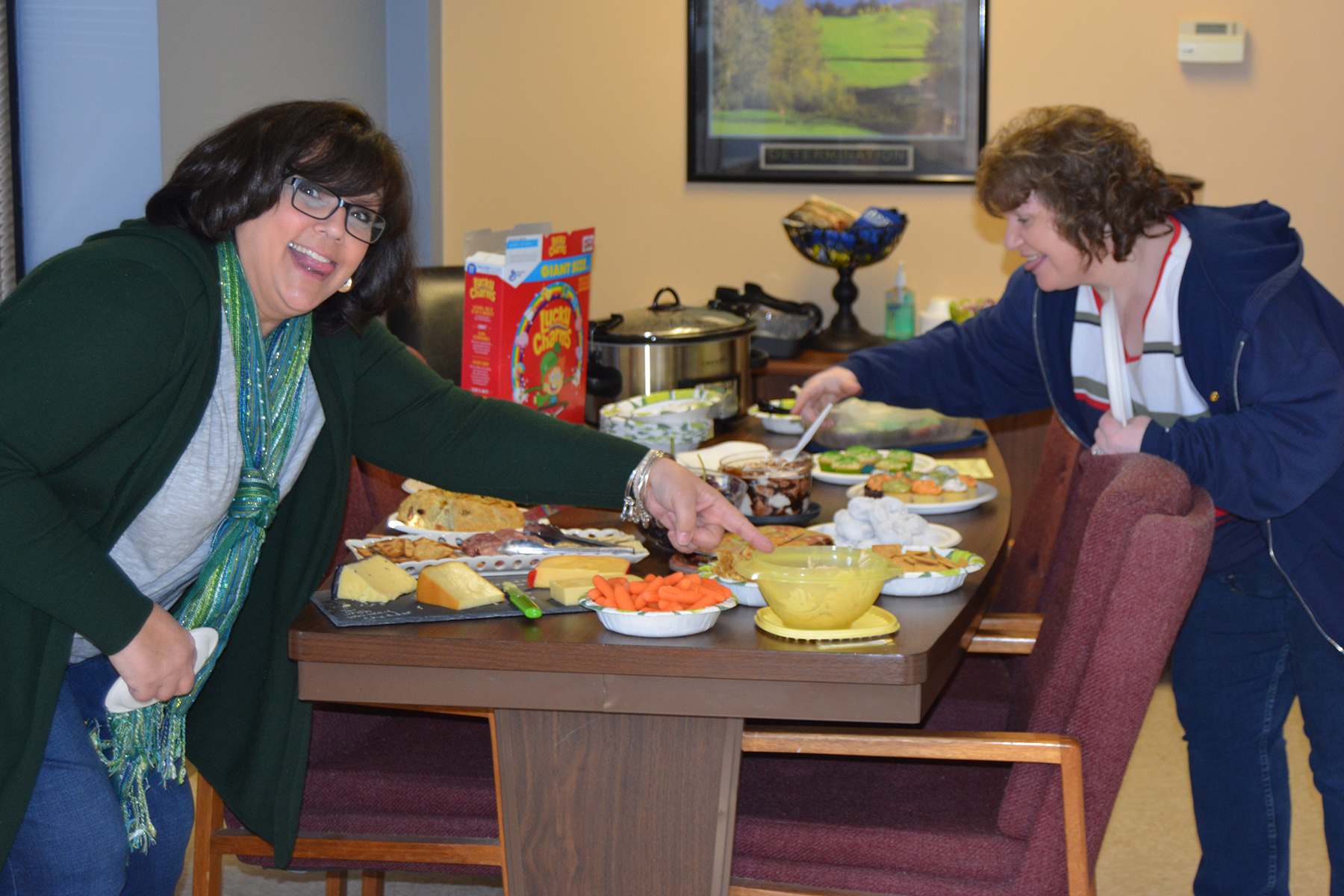 So many good snacks!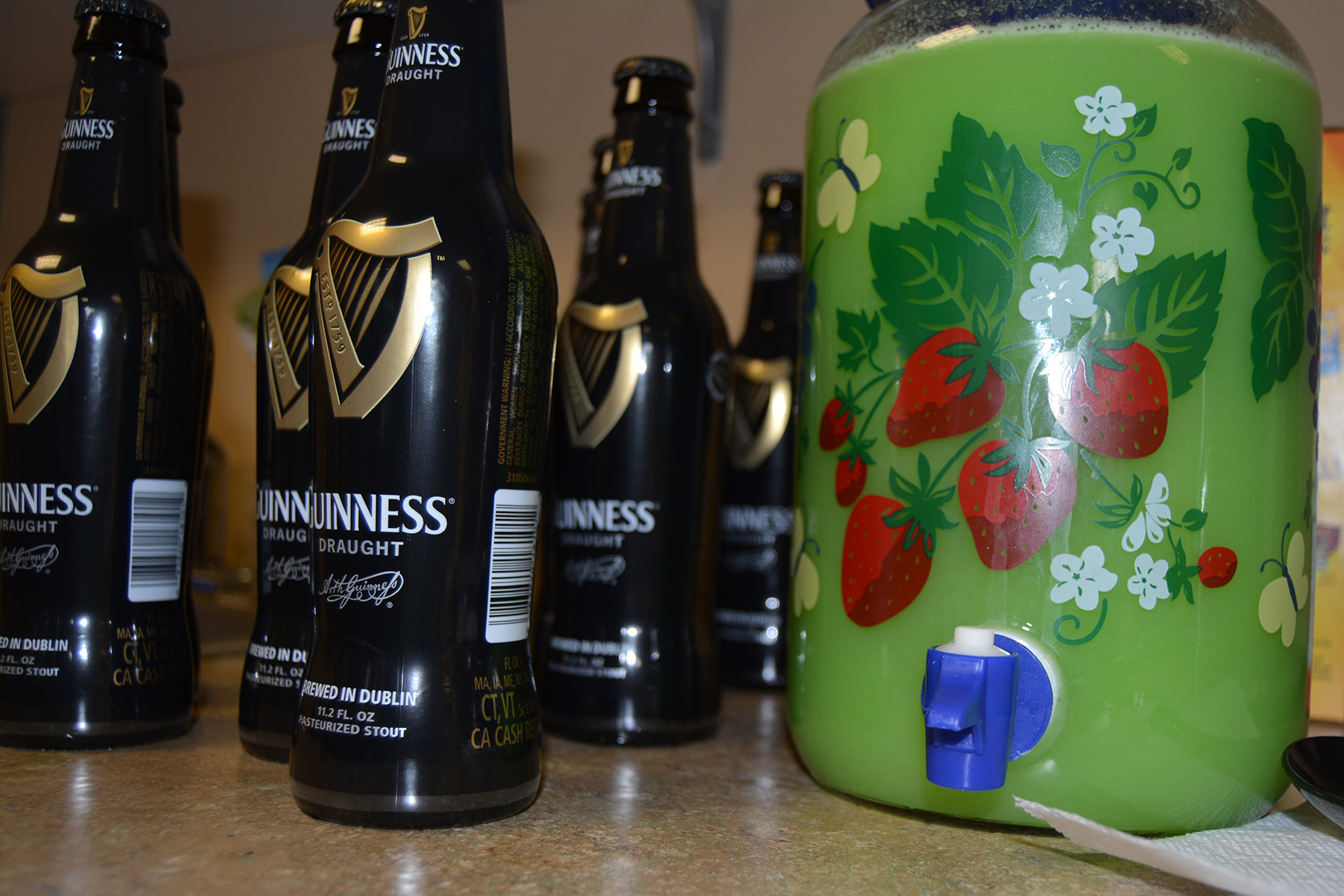 No St Patty's Day celebration would be complete without Guinness or a green drink…