Happy April Fools Day!
We all enjoy a few good pranks (especially with Annoy-A-Trons) –  so of course we had to do some in the office.
Here is Stephanie – here computer monitor was turned upside down: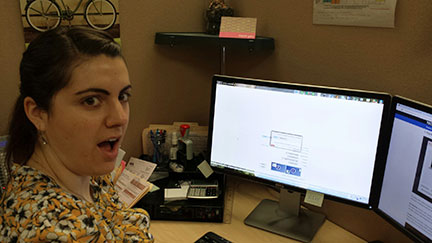 Want to pull some tech jokes in your office? 
Click for a list of Top 10 Tech Related Pranks to pull on your friends.
Share your April Fools pictures with us on Facebook!