L-Tron has returned from a successful trip to the National District Attorney Association's (NDAA) Summer Summit. The Summit, which was offered exclusively to prosecutors and law enforcement personnel, took place from July 18-20, 2021 in Virginia Beach. L-Tron has a long history of partnering with government organizations, and is proud to support both the Summit and the NDAA organization. 
At this year's NDAA Summer Summit, L-Tron's Alexandra Myers and Julianne Pangal had the opportunity to exhibit, network with District Attorneys, and demo the OSCR360 Courtroom Presentation Software to conference attendees. Myers and Pangal demonstrated how OSCR360 was designed to seek justice, serve communities and obtain courtroom convictions. Prosecutors appreciated learning how OSCR enhances the collaborative efforts between district attorneys and law enforcement personnel throughout the evidence collection and case-building process, saving valuable time and providing clarity for all involved on a case. 
Attendees who visited the L-Tron booth discovered how OSCR360 captures dynamic 360-degree floor-to-ceiling photographs at the crime scene. Then, the system ties all digital evidence together, and presents the entire case, start to finish, in a compelling virtual walkthrough format. In the courtroom, OSCR allows juries to take a firsthand look at the crime scene, leaving nothing to the imagination. As one DA from Georgia summed it up, OSCR360 "makes the story simple for the jury, especially when we can't be there [in person at the crime scene]." 
Alexandra Myers, who is the OSCR Account Manager at L-Tron, enjoys traveling around the country, both in-person and virtually, to meet with prosecutors and law enforcement teams. She looks forward to her upcoming follow-up demos with NDAA conference attendees and their respective organizations.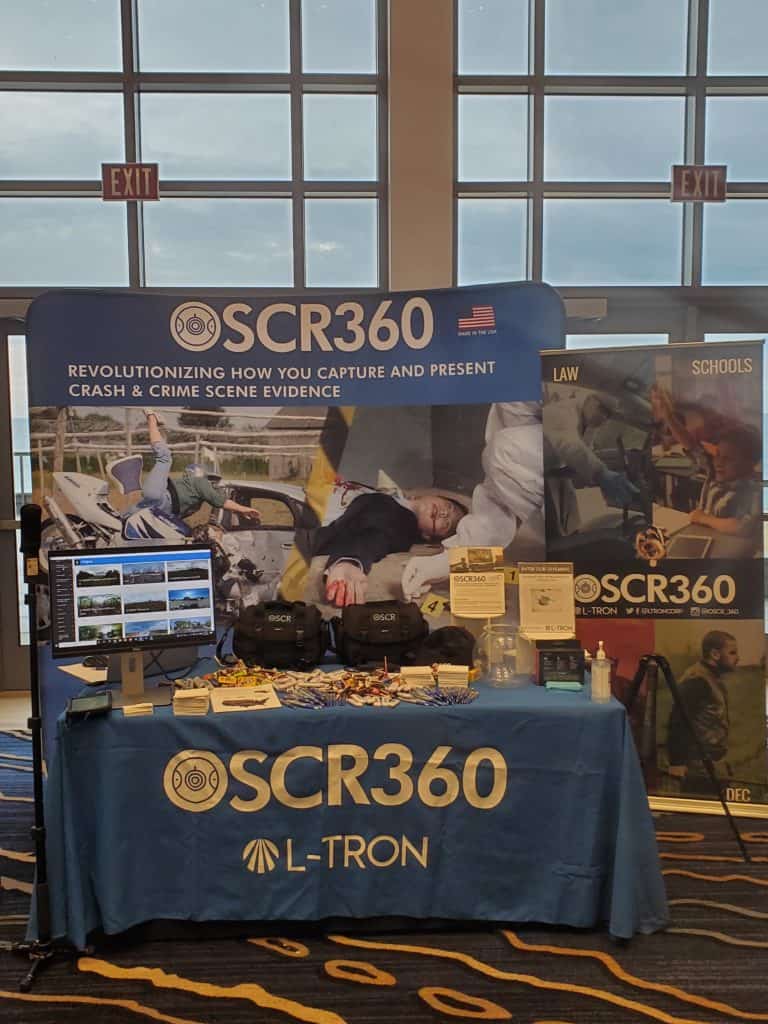 "It was a pleasure connecting with so many prosecutors and investigators during our time in Virginia Beach. I'll be busy these coming weeks as I meet with attorneys and the law enforcement agencies they work closely with. On behalf of L-Tron, I would also like to congratulate our NDAA Summit raffle winner, Julia. Thank you for stopping by our booth!" 

Alex Myers, OSCR360 Account Manager
OSCR360 is used in courtrooms, district attorney offices, law enforcement organizations, fire departments, and college-level criminal investigation courses to quickly and easily document crime scenes and tie all digital evidence together in a comprehensive presentation. OSCR has assisted in the convictions of high-profile cases, including the Rideout homicide trial.
---


Questions? Interested in more information about L-Tron or the 2021 NDAA Summer Summit in Virginia Beach?
Get in touch with the L-Tron team.
Call 800-830-9523 or Email info@L-Tron.com